Creative Capital: The Singaporean who elevates soap to bathroom art
Coming from a single-parent family didn't stop Saltwater Atelier's Miya Chong, 28, a mother of three, from pursuing her passion in handcrafted bar soap.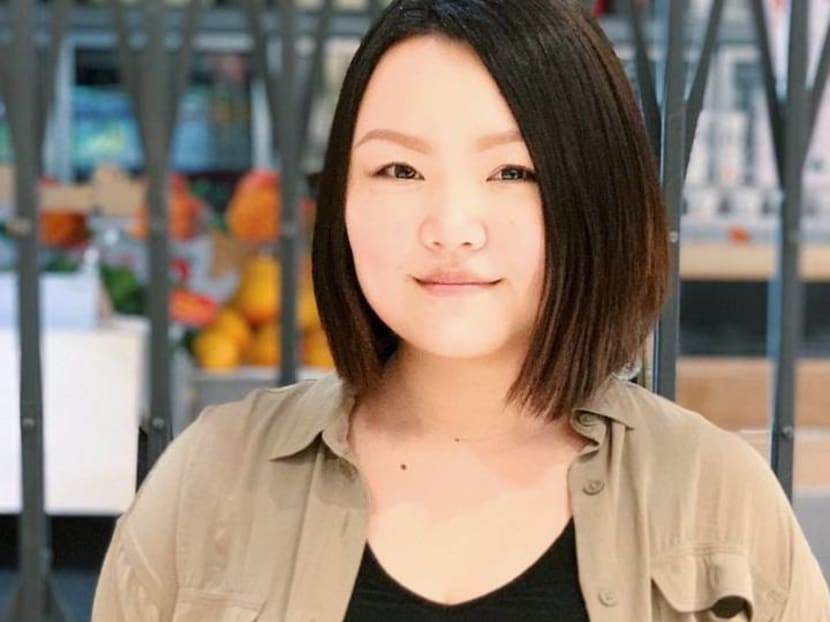 My wife has a preponderance for handcrafted home products, soap included. She loves gorgeously packaged soaps and would place them in our guest bathroom but never in the master bathroom. They were meant to be used by friends and visitors – I was not worthy of using them. 

Recently, I saw an Instagram post that caught my eye. It was of some gorgeous stones with a translucency and a kaleidoscope of colours that, while beautiful, I couldn't imagine occurring naturally. Reading the caption and clicking onto the account, Saltwater Atelier, I quickly discovered that what I thought were fantastical gems were actually locally made, handcrafted soaps.

Saltwater Atelier was started two years ago by 28-year-old mother of three Miya Chong. Since discovering handmade soap and starting her business, she has been on a #rethinksoap mission. The kind of soap we choose, she told me, plays a significant role in sustainability. 
I just hope that my wife, if and when she becomes a patron, allows me to use the soaps – and doesn't tell me they're only for her and our guests.

TELL US ABOUT WHAT YOU DID BEFORE SALTWATER ATELIER.

Growing up in a single-parent household with a younger brother and my mum as the sole breadwinner, we had to live frugally and were constantly on the move. I went to four different primary schools. Grades were not our priority; getting by was. 
I have always been curious and artistically inclined but because I could not afford to go to an art school to pursue my passion, I decided to take a break from studying after finishing secondary school. I needed to do something that not only made money but also interested me. 
My passions at the time were beauty, art and travel. So, I took up jobs as a beauty consultant, nail artist and a travel consultant. Later, I obtained a diploma in tourism, and a degree in marketing and business management.

I now work for a US cruise company as a business development executive handling the Southeast Asia markets. Saltwater Atelier is a side business.

HOW DID YOU FIRST GET INTO SOAP MAKING AND WHAT MADE YOU THINK IT COULD BE MORE THAN JUST A HOBBY? 

I stumbled upon the craft when I was on a business trip in Malaysia. Handcrafted products are popular there. I walked past a shop that sold handcrafted soaps and was immediately intrigued by the complexity of the craft. I did my research and started experimenting when I got back to Singapore. 
I set up an Instagram account to document and share my work with people. Just two months later, I started to receive emails inquiring about wholesale opportunities, events and workshops. My products were not ready then so I had to turn them down. But that was when I realised that I could actually start selling my craft.

WAS STARTING SALTWATER ATELIER EASY OR DIFFICULT?

Because Saltwater Atelier started out as a hobby before turning into a business, the transition was pretty gradual. What hasn't been easy is convincing consumers about the benefits of bar soaps, and that not all bar soaps are bad. I think it will be an ongoing challenge to educate customers about the differences between soaps that are available in the market.

SPEAKING OF SOAP DIFFERENCES, WHY SHOULD CONSUMERS CHOOSE HANDMADE BAR SOAP OVER OTHERS?

Commercial bar soaps have a bad reputation for leaving your skin dehydrated and rubbery due to the high pH levels and synthetic surfactants used. And it's not just bar soaps; liquid soaps are also mass produced with chemicals. 
On the other hand, handcrafted bar soaps are thoughtfully made in small batches. They emphasise the benefits of oils, clays and botanicals, and are aged for a good 42 days, or even up to a year, before being sold.

Bar soap is also better for the planet. The carbon footprint of bar soap is 25-per-cent less than that of liquid soap. On a typical wash, we use almost seven times more liquid soap (2.3g) than bar soap (0.35g). Bar soap also requires less energy when it comes to packaging and disposal. 

All in all, bar soaps are a labour of love for health, wellbeing and eco-sustainable living. They are a form of art with a purpose.
TELL US MORE ABOUT THE PROCESS OF MAKING SOAP. HOW DO YOU DO IT?

There are a few types of soap-making techniques, such as cold process, hot process and melt-and-pour. Depending on the design that you are going for, different techniques will create different effects. For instance, hot process and melt-and-pour will give you a glassy, crystal effect as compared to the creamy, rustic feel of cold process.

After deciding on the technique, I conceptualise the design and select the ingredients. Different techniques with different ingredients have different drying times. This could range from four to 48 hours. For instance, cold processed soap has to be dried for 48 hours, and left on the rack for 42 days to cure before it can be sold.

SOME OF YOUR SOAPS HAVE ACTUAL CRYSTALS IN THEM. WHY?

I have always been fascinated by the pristine-ness of crystals and colour transitions in fluid art. My designs are very much based on these two concepts, with no two bars looking the same. 
My new collection, The Reiki Bars, have actual crystals embedded in them to encourage a more holistic bath experience. The crystals have unique vibrational properties that help users to gather a fresh, new perspective on everyday life. And after finishing the bar, you get to keep a piece of pretty crystal.
YOUR SOAPS ARE GORGEOUS. HOW IMPORTANT ARE DESIGN AND AESTHETICS IN HELPING YOU STAND OUT?

Thank you very much. We are all visual creatures and I feel that the first approach to reviving a dying art form is to garner attention through design. After that, it becomes easier to convey the message across. 
Soap making is a combination of both art and science, so aside from the aesthetics, the selection of ingredients is also an important factor. Consumers are now shopping consciously and ethically, therefore, it is crucial that the ingredients in my products are natural and sustainably sourced while still looking like a coveted piece of home decor.

Handcrafted bar soaps are a labour of love for health, wellbeing and eco-sustainable living. They are a form of art with a purpose.

YOU ALSO MAKE DRY OILS. ARE THEY A NATURAL PROGRESSION FROM SOAP?

Yes, they are. Moisturising is not only for winter or cold environments but also crucial in our tropical weather when your skin loses a lot of moisture. I've formulated a lightweight, quick-absorbing dry oil that is suitable for the face, body, hair, nails and even beards. It leaves a silky and hydrated finish, and you can use it throughout the day, regardless of the climate. 
I make it with five nourishing oils – sweet almond, apricot kernel, sunflower, coconut, natural Vitamin E – and zero synthetic chemicals. It is suitable for all skin types, even children and pregnant women.

WHICH GIVES YOU BETTER SUCCESS: RETAILING READY-MADE PRODUCTS OR COMMISSIONS?

Since starting Saltwater Atelier in 2017, I've had my second child in 2018 and my third one the following year. So, I've only just been able to launch my second retail collection this September. To date, I would say the majority of my work has been from commissions.
My short-term goal is to expand my product line and to reach out to more people. But my long-term goal is to hopefully import an array of soap-crafting materials, so that I can teach and share this magical alchemy with people who are interested.

HOW DO YOU JUGGLE MOTHERHOOD, A FULL-TIME JOB AND A SIDE BUSINESS?

Being a mother is easy but to be a good mother is tough. I used to spend a lot of my time worrying and fretting over little things, but my children have since taught me to slow down and worry less. I gradually learned the importance of planning ahead and scheduling but also being flexible when issues arise. Most importantly, you need to be genuinely present in the moment.
WHO AND WHAT INSPIRE YOU?

This is a tough one. Being always on the move – since young and now, a day job that lets me travel a lot – has given me the opportunity to meet people from all walks of life. I think that is where I get my inspiration from for both art and business. 
What I have learnt throughout my journey is that the most important source of inspiration is self-love. Self-love creates inspiration from within, and that has allowed me to connect everything I do to my values.