Modern Family to end with Season 11 – but a spin-off series might be possible
Say goodbye to the Pritchett-Dunphy-Tucker-Delgado clan (and Stella the dog) with the final season's "milestone events".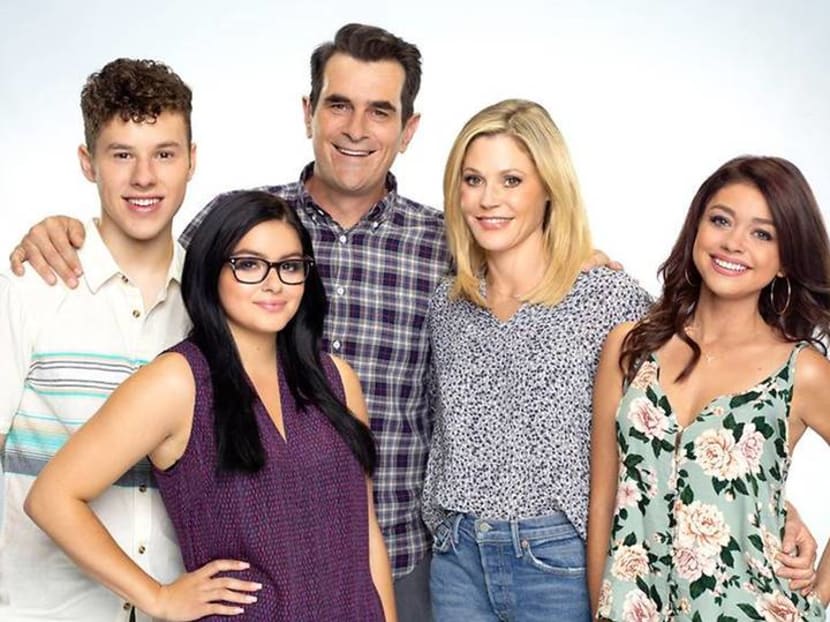 Modern Family is saying goodbye. The long-running comedy will return for Season 11 – and it will be its last.
ABC president Karey Burke made the announcement at the 2019 Television Critics Association winter press tour on Feb 5. "So proud to announce that Modern Family is returning for its 11th and final season," she said.
In a statement, Burke said the final season will feature "more milestone events that anyone who has been a fan of the series won't want to miss".
Burke praised the show's creators Steven Levitan and Christopher Lloyd, saying; "Chris and Steve have created one of the most seminal and iconic comedies in television history."
Over the years, Modern Family has won 22 Emmys, including Outstanding Comedy Series five times.
Since making the announcement Tuesday morning, the cast has been sharing their bittersweet reactions on social media.
Jesse Tyler Ferguson, who plays Mitchell Pritchett, tweeted: "Will be hard to say goodbye. Love my family."
Rico Rodriguez, who plays Manny Delgado, wrote: "What an amazing ride this has been! I can't wait to return for a final season with my Modern Family."

That said, while this is the end of the series, it might not mean viewers have seen the last of the characters. A Modern Family spin-off might be on the cards.
"I would love it. No one would be happier if there were [a spin-off]," Burke told reporters. "This next year… They have big plans. There are some surprises and big milestones coming. They intend to really, really go out big. So, it would be terrific if a spin-off were part of that."