How Ms Marvel's Iman Vellani battles imposter syndrome while dispelling Muslim stereotypes
The Marvel Cinematic Universe's first Muslim teenage superhero tells CNA Lifestyle she hopes that all the little girls out there watching her TV series are "comforted by Kamala (Khan)".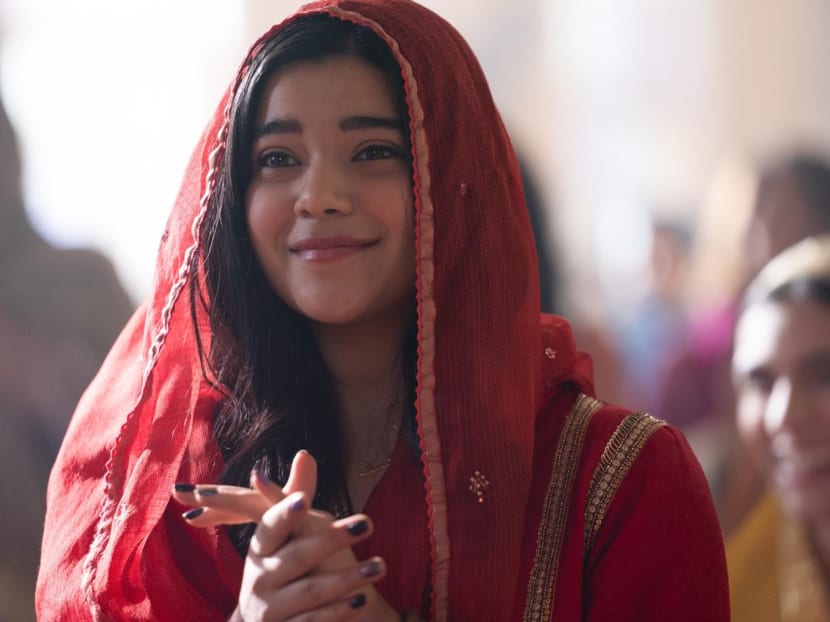 Four episodes into Ms Marvel – the latest TV series in the Marvel Cinematic Universe (MCU) – it's abundantly clear that newly minted star Iman Vellani was perfectly cast as the history-making titular superhero.
Indeed, some similarities are obvious to spot – Vellani is a 19-year-old (17 when she was first cast) Pakistani-Canadian playing the 16-year-old Pakistani-American high school student Kamala Khan, who discovers she has superpowers that turns her into the MCU's first Muslim superhero, Ms Marvel.
Vellani is also a massive Marvel fangirl like her reel-life character Khan, who in the show is a mega-fan of the Marvel heroes and an unabashed "Avengers nerd", and has never been shy about sharing her fandom with the world.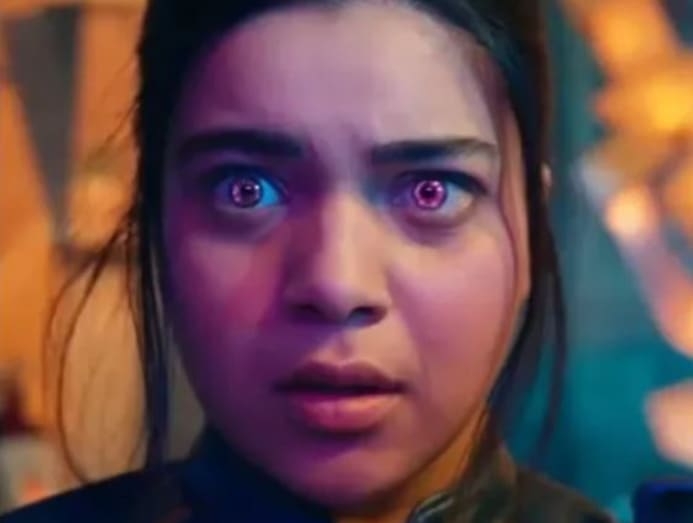 But delve a little deeper, and it's evident why critics and Marvel fans alike have been heaping praise upon the first-time actress, saying "she embodies the true spirit of Kamala Khan".
Because, as the old superhero adage goes, with great power comes great responsibility. And Vellani has taken this history-making role and what it represents to the larger community worldwide well in her stride.
"I don't feel (the pressure)," she told CNA Lifestyle with a confident smile. "I think the work is going to speak for itself."
"I'm just happy to be here and then I just want to relish in the marvel of it all," she quipped. "You know, I'm such a huge Marvel fan growing up, it's the only thing I've ever talked about. And now I'm in it and it's just every day there's new things I'm finding out and new experiences and new feelings!"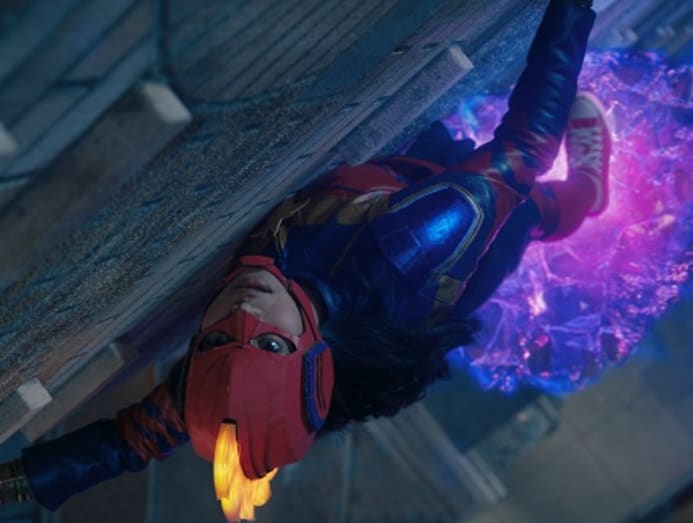 That is not to say it's been a straightforward simple journey. Becoming a superhero and joining the MCU is daunting work for any actor, much less a teenager who had no acting experience prior and applied for the role through an open casting call.
"I think at the beginning, I was going through a lot of imposter syndrome and I couldn't really understand how I got here and why I'm here," she shared. "And me seeing my face on billboards just wasn't computing.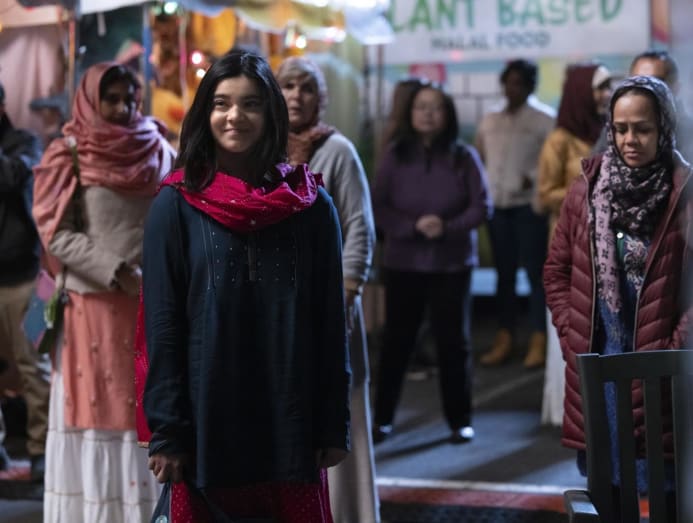 "But I have the most incredible support system within Marvel to hold my hand throughout all of it," she added.  
And that support system just happens to be Captain Marvel herself, Brie Larson, who according to Vellani, reached out just a few days after she landed the part of Ms Marvel.
"I was asking Brie, 'Is this ever gonna be normal'? And she's like, 'No, it'll always feels like it's happening to someone else'. And just hearing her say that kind of gave me peace of mind because you know, you kind of have to separate yourself from the work," Vellani explained.
Speaking with a maturity beyond her years, Vellani seems to be handling her newfound superstardom like a superhero.
"The people on the billboard – it's an extension of ourselves really. And you know, just taking it with a grain of salt and appreciating it in the moment," she said.
"But not really like being obsessed with yourself and your self-image. It's really hard when people are constantly taking photos of you and seeing yourself on screen can be really difficult sometimes. So, Brie is a wonderful support person to kind of just hold my hand and be like, 'Look, I go through the same things and it's okay and we're going get through this together and just enjoy the fun moments'. Like the moments where you get to be a Marvel fan and get to experience these giant sets? That's what I care about."
And as the show's episodes navigate the coming-of-age trials and tribulations of a teenager who just so happens to have superpowers, Vellani is also very cognizant of the impact of being the first Muslim teenage superhero.  
With so many nods to South Asian culture throughout the show and a concerted effort to upend stereotypes, Vellani hopes that Ms Marvel the TV show "can do for other young people what the comics did for me".
"I'd never really seen people like me represented in that way before. Instead, you'd see children of immigrant parents who weren't proud of their culture and had to escape it to find themselves," she said in a separate interview. "But here's Kamala who is proud of being Pakistani and has loving relationships with her parents and brother. It's great to see."
And for all the little girls out there who are watching Ms Marvel, Vellani hopes "they're comforted by Kamala".
"Honestly, I think she's such a relatable character and really encapsulates the coming-of-age experience. You know, she's 16 years old and doesn't have her life figured out yet. And you're not supposed to at 16," she added.
"I think so often we're pressured to kind of just figure out our entire future and snap into reality, when fantasy worlds are kind of fun and exploring a passion is really what you should be focusing on. Just figuring out what you like, what you don't like and learning that you have time. There's plenty of time to figure out life. Just enjoy the little moments."
Ms Marvel is streaming on Disney+ now.
Iman Vellani talks to CNA Lifestyle's Genevieve Loh about how she's been handling the pressure of being the MCU's first Muslim teenage superhero – while having fun as Kamala Khan.