South Korean female 'mukbang' streamer gets S$137,000 donation from male fan
Yu Hye-ji had only been doing her shows for four months on Afreeca TV. The fan later identified himself as the manager of her fan club.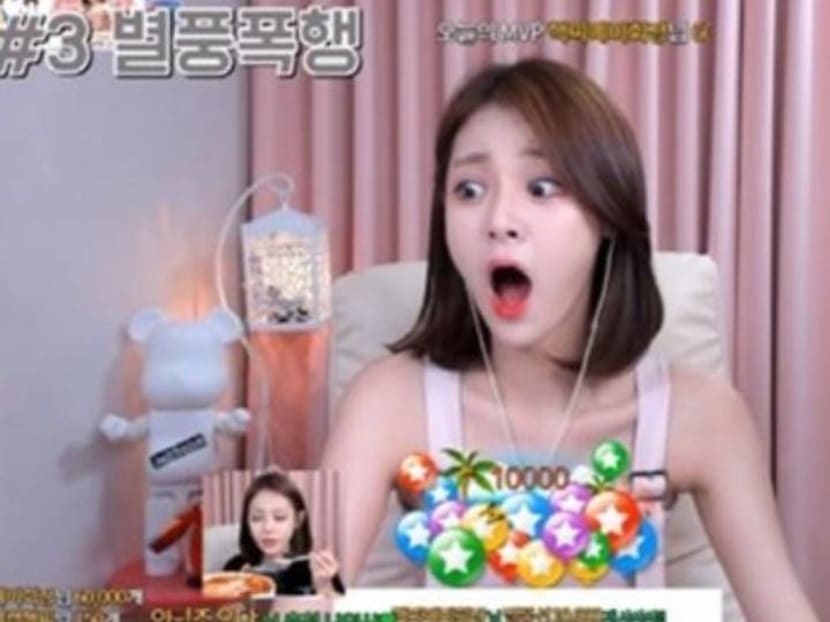 We all know by now how profitable doing mukbang (or eating show) videos are, but one female livestreamer just hit the jackpot a mere four months into her shows – after receiving 120 million won (S$137,000) from a male fan.
According to The Korean Herald, mukbang host Yu Hye-ji, who is known for her shows on Korean online platform Afreeca TV, began receiving bundles of "star balloons" from an anonymous fan during a live episode on Monday (July 29). These "balloons" are Afreeca TV's digital currency, which can be withdrawn as real cash.
The video also showed Yu dancing and bursting into tears after receiving the amount.
Afreeca TV later told The Korean Herald that two accounts were used for the donation, but declined to confirm if both accounts were from the same user due to privacy rules.
The incident went viral in Korea, with online users questioning the identity of the supposed fan, who later issued a statement denying any personal relationship but identified simply himself as the manager of Yu's fan club.
 "I have never met Yu or even exchanged phone numbers with her," he said. "I came across her videos on Afreeca TV last week. I got much help from watching her cheerful and bright character in the videos."
He added: "I just wanted to support the young BJ and didn't realize my actions could make some people uncomfortable."