Charli XCX launches Instagram Live show as musicians turn to livestreaming
With the COVID-19 pandemic forcing most to stay home, entertainers such as Keith Urban, Coldplay and Miley Cyrus are connecting with fans virtually.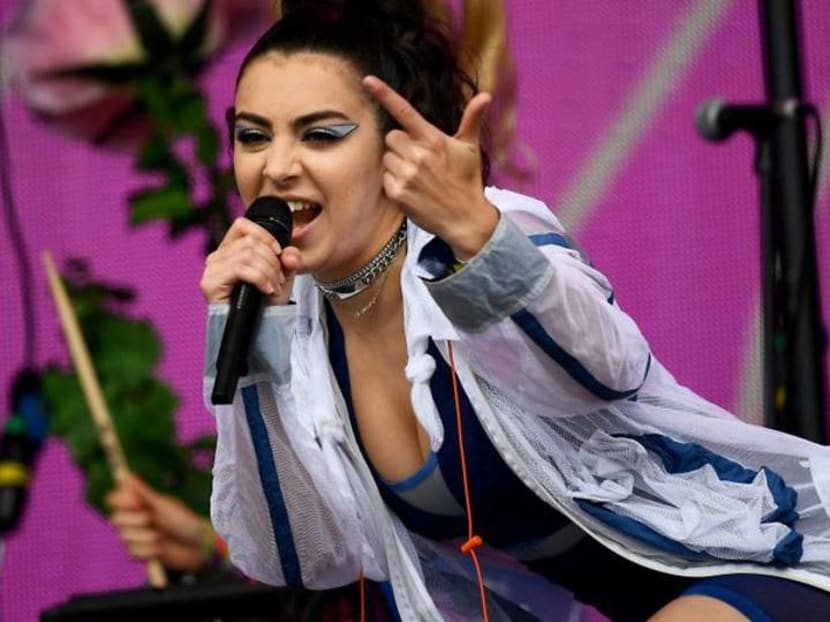 As countries scramble to implement social distancing measures, musicians around the world have had to cancel or postpone numerous concerts or events. Charli XCX, however, is not letting it get in the way of keeping her fans entertained, as she announced on Wednesday (Mar 18) that she would be hosting a daily Instagram Live show.
The show is set to feature a line-up of different guests, with Christine And The Queens appearing in the first episode which aired slightly past midnight on Thursday.
"Ok so tomorrow I'm gonna join @christineandthequeens on Instagram live to have an open emo conversation about all the things we're feeling right now," Charli posted. "About being creative... about being lonely... about music... about whatever you want to hear us talking about.... we're ready to get DEEEEEP." 
"I'm trying to connect with my peers and wit my audience and trying to make this time of uncertainty feel a little more unified and a little more fun," she added separately in an Instagram story. "I see lots of people doing this and I think it's really positive."
Her next episode will see the singer team up with Diplo for a live-streamed personal training session, while the following episodes will features the likes of Rita Ora, Kim Petras and Clairo.
Other musicians have also turned to livestreaming as a way to keep performing as cancellations and postponements hit the music industry.
Rock artist Yungblud held his Yungblud Show on Mar 16, which saw fans from all over the world join him and other guests for a special variety show, and where he performed several songs.
Keith Urban and his wife Nicole Kidman also had an impromptu concert from their basement via Instagram Live, which he also posted on his account on Wednesday.
Other artists who have also taken livestreaming include Fall Out Boy's Pete Wentz, John Legend, Coldplay and Miley Cyrus.