What to watch in September: Our pick of shows to stream or catch on TV
From an intriguing CNA documentary about one of South Korea's most infamous murder cases, to the return of Jennifer Aniston for season two of The Morning Show, here's our guide to what is worth your precious screen time.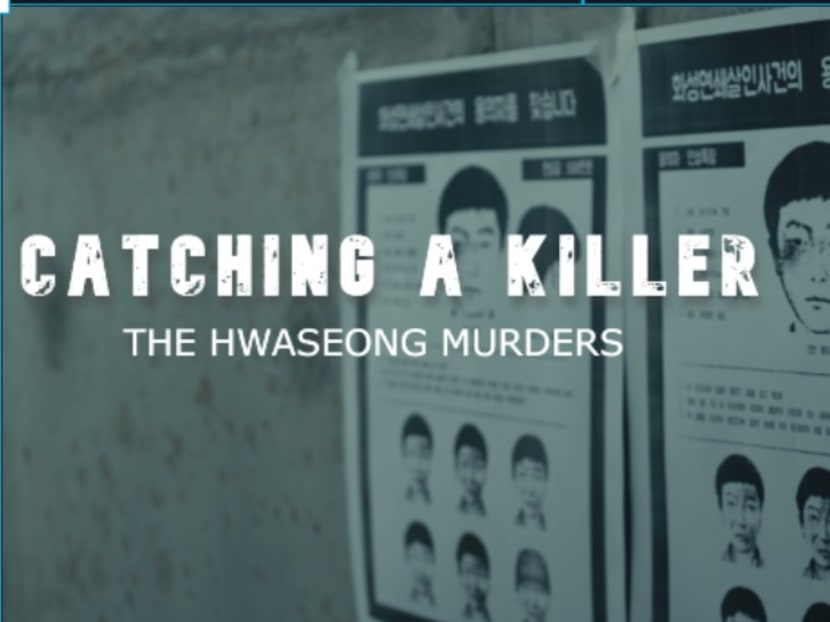 Searching for your next telly obsession? Spending all your time scrolling through streaming platforms not knowing what to watch? Don't worry, we're here to break down all your viewing options for the month of September.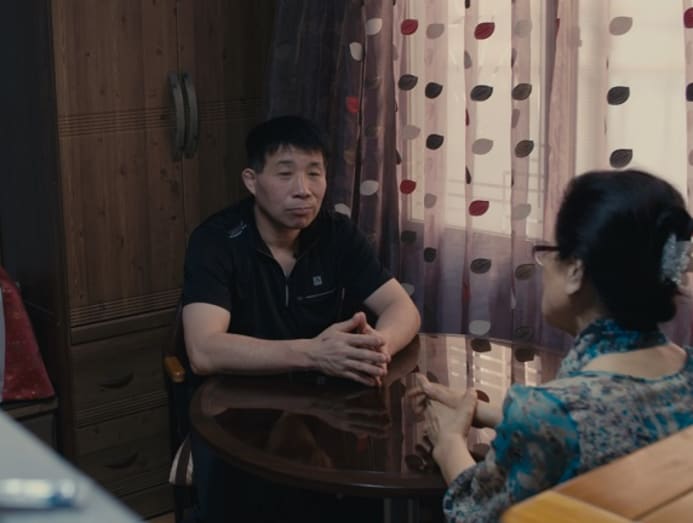 CATCHING A KILLER: THE HWASEONG MURDERS
It's South Korea's most infamous murder case, involving one of the country's first-known serial killers. A notorious killer plagued the rural city of Hwaseong with 10 murders in a mere four years, leading to the largest manhunt the country has ever seen.
Catching A Killer recaps the twists and turns of the police investigation, the vital evidence that was overlooked and the emotional trauma felt in a town where locals were scared to leave their homes.
This original CNA documentary offers a two-part in-depth look at the string of shocking murders, the arrest of 22-year-old Yoon Sung-yeo and the police torture that led to his confession. A confession that put him in prison for 20 years. But with an anonymous tip-off and the discovery of new forensic evidence in September 2019, Yoon's guilty verdict is put to the test.
Catch the two-part documentary on CNA at 9pm on Sep 18 and Sep 25, respectively.
THE MORNING SHOW (SEASON 2)
Welcome back to the cutthroat world of morning news in the US and the lives of the people who help America wake up in the morning, told through the lens of two complicated women doing their best to navigate the minefield of high-powered jobs.
The second season of this Emmy Award-winning Apple TV+ original series picks up right after the dramatic ending of the first season, which tackled timely #MeToo arguments, turning its scrutiny to issues of identity and racism.
Jennifer Aniston – who won the Screen Actors Guild Award for Outstanding Performance by a Female Actor for the show – returns to star alongside Reese Witherspoon and Steve Carell.
The newbies joining the cast for this season include: Greta Lee as Stella Bak, a tech world wunderkind who has joined the UBA executive team; Hasan Minhaj as Eric Nomani, a new member of the Morning Show team; and Emmy and SAG Award-winner Julianna Margulies as new anchor Laura Peterson.
The Morning Show's season 2 starts streaming on Apple TV+ on Sep 17.
The Squid Game
Those looking for a different kind of K-drama will be fascinated by Netflix's latest – The Squid Game.
Heavy-hitters Lee Jung-jae and Park Hae-soo are two cash-strapped childhood friends who join a mysterious survival game that boasts a whopping 45.6 billion won (S$53 million) as prize money – only to learn (of course) the stakes are higher and deadlier than ever.
Initially titled Round Six, this Korean original is definitely one for fans of Alice In Borderland and the like. Get ready to play. 
The Squid Game starts streaming on Netflix on Sep 1.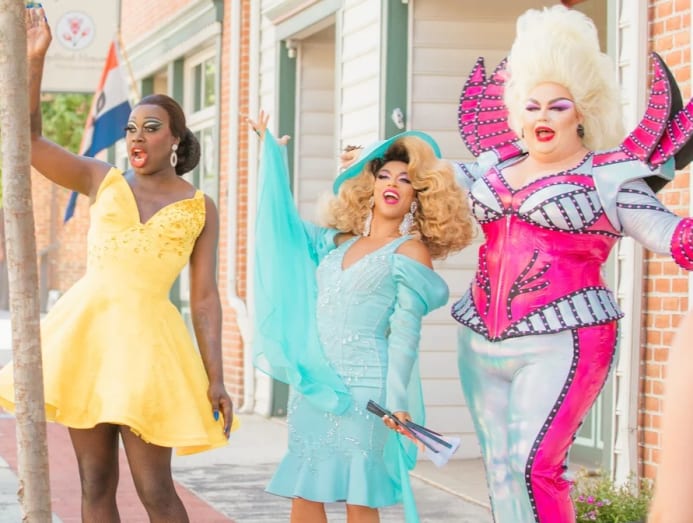 WE'RE HERE
Good news for binge-watchers – all six episodes of the brand-new unscripted HBO Original series We're Here will be debuting exclusively on streaming platform HBO Go.
The much acclaimed Emmy-nominated reality series sees popular drag queens and former RuPaul's Drag Race contestants recruit local residents across small-town America to participate in a one-night-only drag performance.
Fan favourites Shangela Laquifa Wadley, Bob the Drag Queen and Eureka O'Hara visit a different small town each episode, as they seek to inspire and teach their own "drag daughters" to step outside their comfort zone for a night of no-holds-barred, full-on drag.
We're Here starts streaming on HBO Go on Sep 1.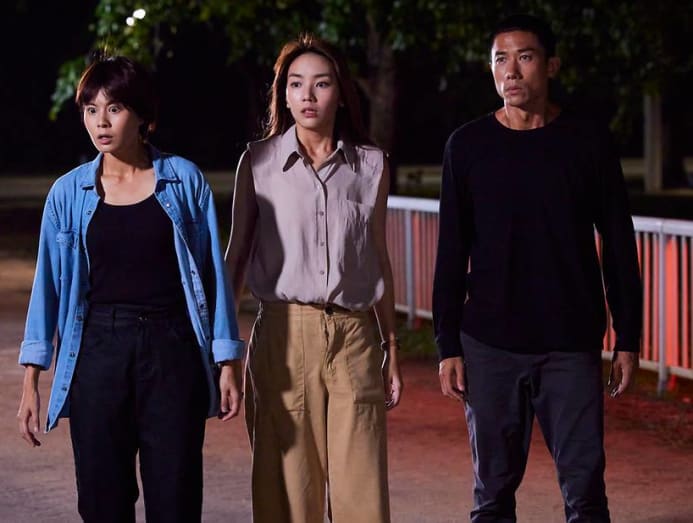 KEY WITNESS
Looking for some good ol' twisty local crime drama? Tune in to watch disgraced former Interpol officer Xu Guo Ying (played by Denise Camillia Tan) team up with funeral planner Wang Yuxuan (Sheryl Ang) and arcade janitor Chen Zhi Ming (Desmond Tan) to hunt down witnesses to testify in criminal cases.
These justice seekers may seem to make a formidable threesome. But are Zhi Ming and Yuxuan really who they claim to be? This 20-part crime drama also stars James Seah, Joel Choo and Zhang Zetong.
Watch Key Witness, airing weekdays 9pm, on Channel 8 and meWATCH.