No intention to disrespect, discriminate LGBTQ community in My Guardian Angels drama: Mediacorp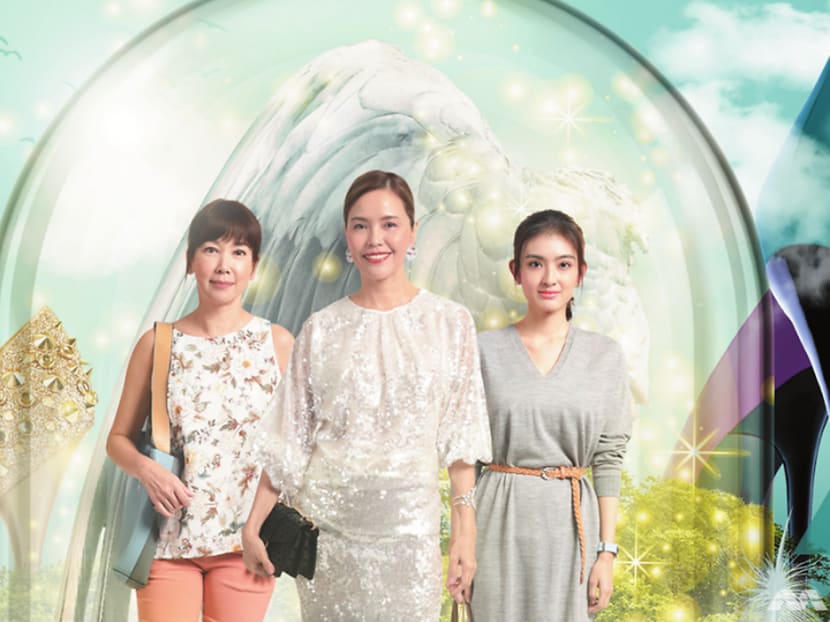 SINGAPORE: Mediacorp on Tuesday (Jul 14) said that it was "sorry to have caused offence and distress" and had "no intention" to disrespect or discriminate the lesbian, gay, bisexual, transgender and queer (LGBTQ) community in the Channel 8 drama, My Guardian Angels. 
Mediacorp said in a statement that it had received feedback from members of the public regarding the show. 
"We would like to assure everyone that there is no intention to disrespect or discriminate against the LGBTQ community in the drama," said the company. 
"We would also like to provide clarifications on the specific characters and subplots highlighted in the social media posts regarding this matter."
The first sub-plot involved parents who were concerned that their young son may be in a relationship with another boy, said Mediacorp. 
"It depicted the overly protective mother spying on her son and eventually finding out that he was instead interested in a girl who lived nearby. When she expressed her disapproval with his choice, the father character responded that she should just be glad he was interested in a girl.
"This scene reflected the parents' attitudes and reactions," said Mediacorp. 
"This storyline aims to depict the real-life struggles some parents face in communicating with their children on topics such as relationships and sexual orientation."
Mediacorp also addressed the second sub-plot, which involved a paedophile who was a coach of a male basketball team. 

"The intention and overall message of this sub-plot is to encourage young people to be aware of potential dangers, and not be afraid to speak up and protect themselves. 
"Mediacorp has hitherto depicted paedophiles preying on young girls in other dramas," said the company. 
"In both scenarios, there was no intention to depict the LGBTQ community in a negative light.
"We are sorry to have caused offence and distress. We have heard your feedback and will continue to exercise vigilance and be mindful of our portrayal of characters," added Mediacorp. 
The company also appealed to members of the public to refrain from making personal attacks on Mediacorp artistes Kym Ng and Brandon Wong, who portrayed the characters of the parents.
"Both Kym and Brandon have received many abusive messages and comments over their roles in this drama. 
"We would like to reiterate that they have played these roles in their professional capacities, and there was no intention on their part to cause any offence," said the company.