Confessions of a Singaporean Spice Girl wannabe: Girl Power in the 90s
My Singapore Life is a CNA Lifestyle series about coming of age in the Lion City. This week, a teenager joins a bunch of singing contests and discovers Girl Power.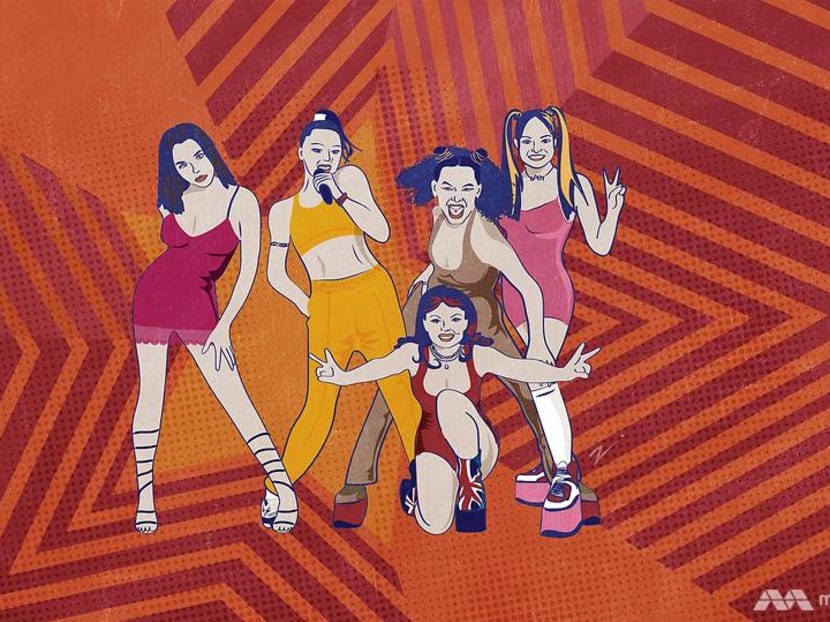 I spent a lot of time alone in my room as a 14-year-old teenager. When I wasn't collaging stuff – and thinking how cutting up words in magazines to create ransom notes was the coolest thing ever – I listened to a lot of music.
We didn't have Internet connection at home until much later, so my teenage arsenal was limited: A small collection of cassettes, CDs, magazines, and VHS tapes of whatever I was able to record off MTV Asia.
Confessions of a Singaporean Spice Girl wannabe
There was also the radio. My best companion was a hand-me-down stereo with the frequency permanently set to Perfect 10, 98.7FM. I would sometimes dial the numbers 6911987 into the family telephone in an attempt to make a song request on Say It With Music. I'd often fall asleep drifting off to the Ego Trip.
Then one day, I heard my calling – literally – on the radio. After Say You'll Be There played, came an announcement about a Spice Girls lookalike, song-and-dance competition at HMV.

It's 1997. Hello, my name is Kristal. And I'm a 14-year-old die hard Spice Girls addict.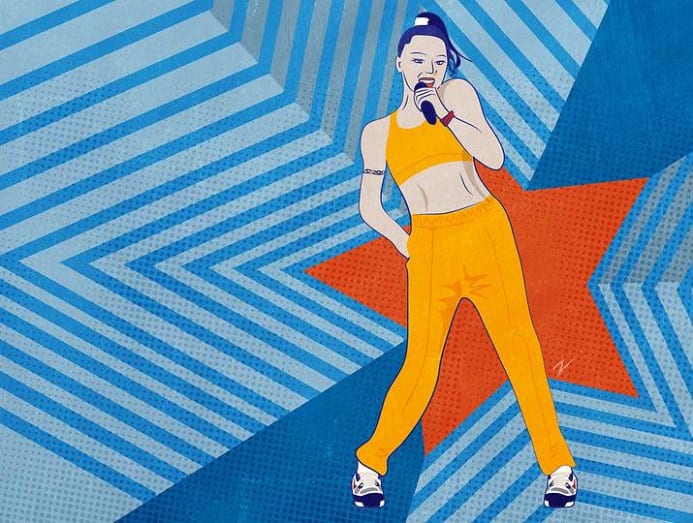 At home, my bedroom wall was plastered end to end with Spicemania posters. My school journal bulged with cutout faces of Sporty, Scary, Baby, Ginger and Posh. It was a portable A5-sized shrine that was also occasionally used for homework.
After school at Bedok Interchange while waiting for the bus home, pocket money for the week would be spent at the mama shop on issues of Smash Hits magazine – complete with Spice Girls pull-out songbooks and stickers.
When the opportunity came to be a fake Spice Girl for a day, I knew I had to be there.

So when the opportunity came to be a fake Spice Girl for a day, I knew I had to be there. I will be there. I'm (I'm) giving you everything (I give you everything). All that joy can bring. Yes, I swear.
So I did give it everything – as Sporty Spice.
That day, a thick crowd gathered at the centre of the Heeren, where a red felt-lined stage covered the atrium fountain.
Perfect 10 DJ Glenn Ong's voice boomed over the speakers as I found myself surrounded by other kindred spirits – girls with bangs and buns in their hair, wearing variations of Union Jack dresses and thick foam platform shoes.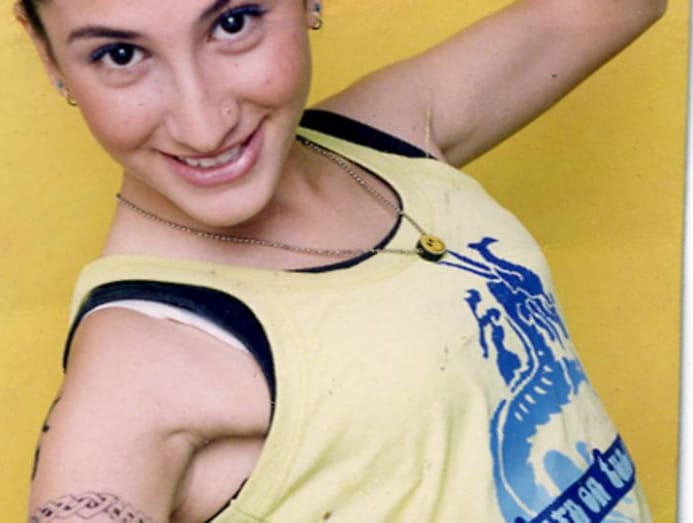 One girl wore adidas track pants, trainers, and a ponytail so tight it raised my eyebrows. I was dressed exactly the same, so we looked like twins delivered in a California Fitness gym. I'm sure she was judging me like I was judging her, masking our performance anxieties.
I filled out a form, wrote down my song choice, and waited for my name to be announced. I killed time by looking at CDs, worried that I might bump into someone – anyone – who knew me.
Eventually, a woman waved me over to the stage. Taking a deep breath, I climbed up the makeshift platform and made my Spice world debut.
Singing and dancing to Wannabe was such an adrenalin rush. It felt like nothing else existed in that moment. To be honest, I don't remember anything else. It was pure euphoria.
I went home, thoroughly encouraged by the prize bag of paraphernalia that would further my obsession: Singles of their new releases, more stickers, an incomplete set of Spice Girls dolls – I was missing Scary and Ginger – and the holy grail of Spice merch, the reason I joined the competition: My very own Polaroid Spice Cam.
Singing and dancing to Wannabe was such an adrenalin rush. It felt like nothing else existed in that moment.

Viva Forever, I was hooked. And I wanted more.
Lucky for me, I had a friend from school who shared my mania. Juliana and I had a lot in common: A love for Tank Girl, Gen 13 comics, as well as singing and dancing. More important, she was Baby to my Sporty.
I would regularly exchange my cutout pages of Emma Bunton for her Mel C stash, and she would let me wear her adidas track pants.
At our school's show and tell session, I came prepared with my Sporty Spice silver sneaker platforms and Spice Girls Panini sticker book, while Juliana performed a one-woman-show as Baby and Ginger – complete with thick British accents.
After school, I'd go to her house and she'd let me raid her closet – which was gloriously stocked with outfits for every single Spice. Including towering platform shoes to break your ankles in.
We watched television interviews we recorded on VHS, or Spice World documentaries on LaserDisc. We memorised every word and worked on getting their accents just right. Watching every dance move from Who Do You Think You Are left us in awe. We dug deeper into our research, discovering new information about these girls, marvelling at how wild and fun they were.
With Juliana as my partner, I would be unstoppable. Next stop: Spice World domination.
Or at least Pacific Plaza.
The venerable Tower Records had announced its own Spice Girls competition, and we immediately got to work, planning our winning strategy.
We tried to rope in three more girls to complete the quintet… but soon discovered that our particular level of madness and commitment to the Spice cause was hard to find in other human beings.
Convincing any of our classmates to be Scary Spice was the most challenging – leopard print Lycra tops do not work without Mel B's signature hair. Or on Asian teenagers in general.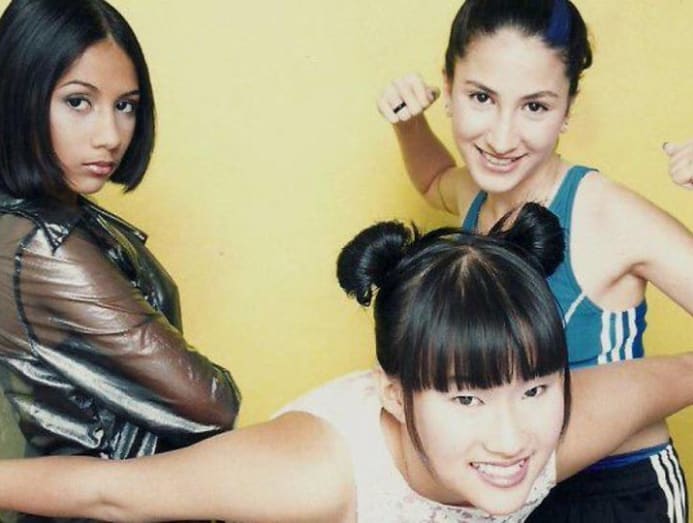 Eventually, we managed to assemble a trio instead – Denise was okay to be Posh. But what we lacked in numbers, we made up for with perfect harmonies and intricate footwork.
Juliana – who was now our mastermind – decided our choice of song and pulled together our choreography, and I was happy to follow her lead.
Her older brother ran a makeup studio at Pacific Plaza and got us sorted – my temporary copy of Sporty Spice's rope chain tattoo and "Girl Power" in Chinese characters drawn on with a black Zebra marker. Regretfully, we left out Mel C's gold tooth. That would have made quite a picture.
Thanks to our overly obsessive determination, we were eventually selected over other wannabes and moved on to the finals of the competition – this time at the Suntec City branch of Tower Records.
We boldly started the performance with an a capella version of Never Give Up On The Good Times, before moving on to the full-scale assault of Stop.
We were the only ones to actually sing. And stay in character the whole time with our laughable British accents.
We even made it to the evening news on Channel 5. My mum proudly taped it for posterity – but that tape is now long gone.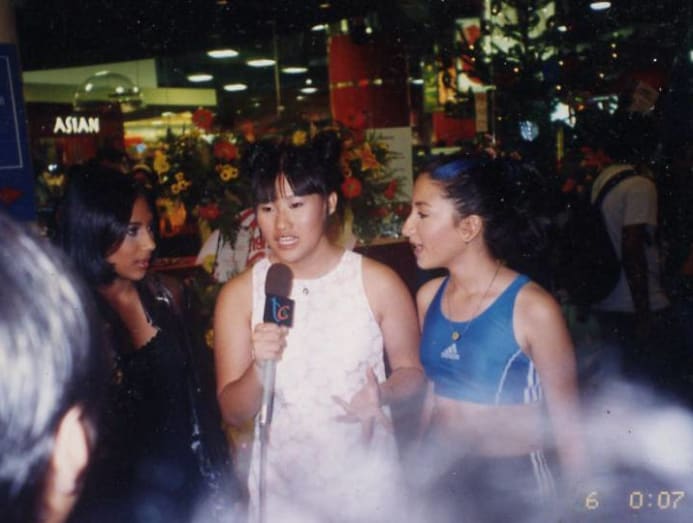 That night, a complete troop of five girls took the top prize. They were adorably younger, with a Sporty Spice who could actually do a backflip. It was impressive and humbling.
My older brother and "cooler" friends didn't understand how I could listen to the music of the Spice Girls and Green Day and Nirvana on repeat.

We came in second. Or third. I honestly can't remember because it didn't matter. It's amazing how supporting each other over a shared love for something can eclipse one's competitive nature to win at all costs. That, I thought, was what Girl Power was all about.
Of course, it also helped that Tower Records was very generous with the prizes – I finally got my complete set of Spice dolls this time.
My older brother and "cooler" friends didn't understand how I could listen to the music of the Spice Girls and Green Day and Nirvana on repeat.
But it was simple: At a time when teen girls were only getting pretty boys with helium voices and frosted tips marketed in their faces by record companies, the Spice Girls were a statement that girls rule.
I don't think I fully understood the concept of feminism at the time. But on hindsight, the Spice Girls were almost a preliminary guide to marketing the idea of independence to girls who were coming of age. They certainly were not the first, but Bikini Kill wasn't exactly relatable to someone in Secondary 2.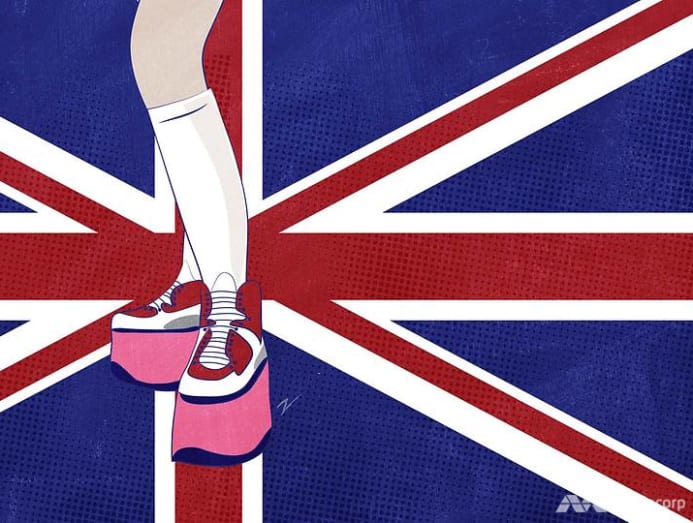 The Spice Girls taught us young girls that it was okay to be loud and different. They encouraged us to dream big and not settle for the status quo. Their lyrics called out sexism, promoted consent, and reminded us to be good to our mums.
I even learnt how to deal with bully boys watching Mel C grab the mic at the Brit Awards in 1997 and yell at Liam Gallagher: "Come and 'ave a go if you think you're hard enough!" He had said he wouldn't be attending because he would, quote, "smack" the Spice Girls if he saw them.
The Spice Girls taught us young girls that it was okay to be loud and different.

4Ever fans learnt the value of female friendship and the power to grant themselves permission to be strong, honest, loud, and fun all at the same time. And that meant more to me than words like "cool" or "edgy".
The Spice Girls were not afraid to tell the world what they wanted. What they really, really wanted. And I really, really wanted to be them.
And just for a while, I zig-a-zig-ah was.
Kristal Melson is an illustrator and artist storytelling across various mediums for herself and a variety of brands. New episodes of My Singapore Life are published every Sunday at cna.asia/podcasts.