The magic of Zouk and the glory days of running free: Clubbing in the 90s
My Singapore Life is a CNA Lifestyle series about coming of age in the Lion City. This week, go clubbing at Jiak Kim Street and meet its tribe of beautiful people.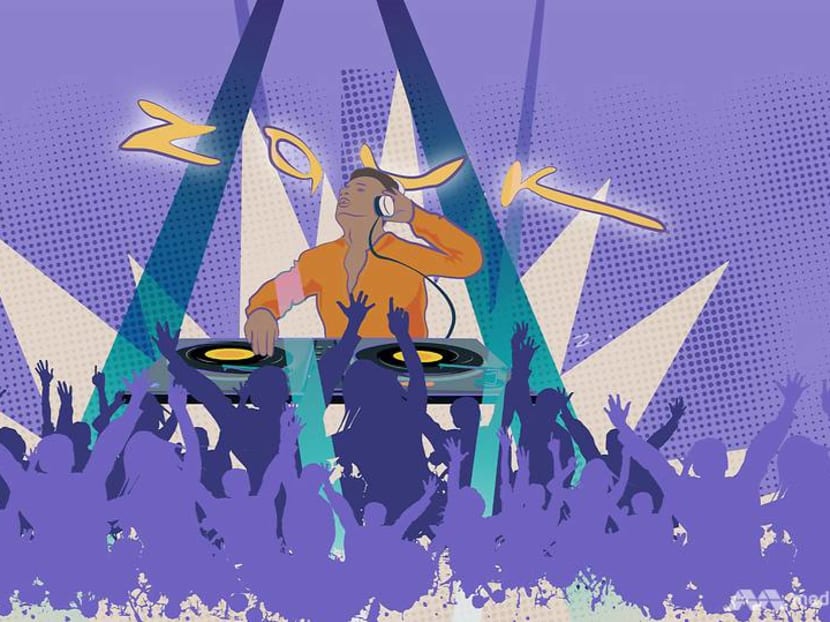 The pounding on my front door was so loud, I could feel the vibrations from all the way in the kitchen, where I was desperately trying to fix myself a second cup of instant coffee.
I muttered a string of succinct swear words as I walked towards the door, rubbing the tiredness from my eyes. Who the hell could be here at seven in the morning?
My mother was out at work, and my older brother Balan was out cold – with The Future Sound Of London album playing in the background.
The magic of Zouk and the glory days of running free
I opened the door to find Selvam, my neighbour buddy who looked like Jimi Hendrix but slayed it on the dance floor. He had a cigarette burning in his trembling right hand and a can of beer in his left.
"I can't find my house key. Can I bunk in for a bit?"
"Sure," I replied, letting him in and mildly surprised that my morning was picking up right where we ended the night just a few hours ago.
Selvam and I had just gotten home from an amazing night at Zouk, where my friends and I spent most of our money on sambuca shots and jugs of vodka with Red Bull, which explained our wired, walking-on-clouds experience while waiting for the first bus at 5.30am.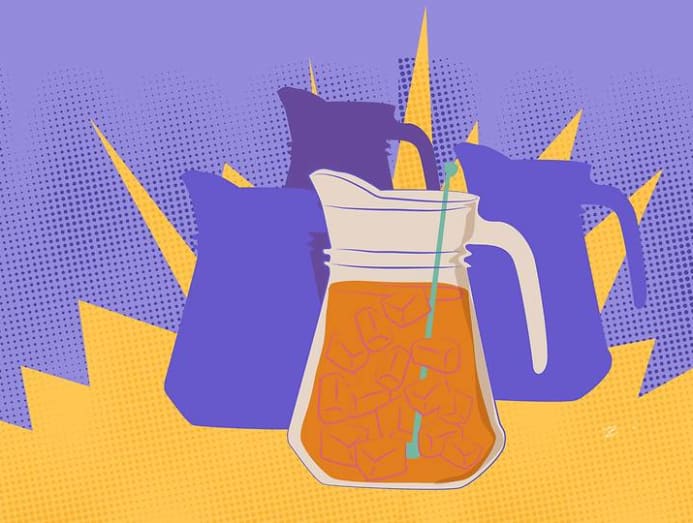 I was young, very broke and just about to complete my National Service. But all was good in the universe because we had witnessed "The Wizard," aka Jeff Mills, Detroit's legendary DJ and record producer, playing his very first Singapore set that night in 1996.  
He was known for his quick and clean fingers on the knobs, like he was dealing cards. And what a performance it was, with three turntables and a 909 drum machine.
Selvam stumbled his way to the living room. "I bet I dropped my keys on the dance floor or at the bus stop. Or I swallowed it!" he yelled, throwing himself onto my rattan couch. "I can't get into my flat, Ramesh! And I have to be at work at 2pm!"
"But what the hell," he said, a smile breaking on his face. "It's worth it for Jeff Mills, lah,"
Zouk was our weekend haven.
I am very lucky to have grown up in a home filled with music. My parents had a decent record collection consisting of disco, rock 'n' roll and Indian film soundtracks.
Dancing and singing were second nature in our household, where there was seldom a quiet moment.
My brother picked up DJing while in secondary school and added a huge collection of music to our stash, ranging from Depeche Mode and Sade to Public Enemy and Rage Against The Machine.
He soon showed me the ropes to DJing and introduced me to various sub-genres of music. I caught my first live punk show in 1992 when Henry Rollins performed at the SLF auditorium with his band. That experience stays with me till today.
I was hanging out with skaters, punk rockers, indie heads and DJs. This was my community during my formative years as a creative. And we all had one thing in common.
Zouk was our weekend haven.
Entering its traditional warehouse space in Jiak Kim Street often felt like walking into a tripped out Peter Greenaway film set. Its intimate, intricately illustrated Balearic design was like some sort of three-dimensional assemblage that took its cues from installation art.
The 90s was an exciting time for Zouk and electronic music. We were exposed to everything from bands like Kevin Saunderson's Inner City busting out the dance floor classic Good Life on a live PA, to an enchanting performance of Bjork's complex sonic-collage concert – two nights in a row.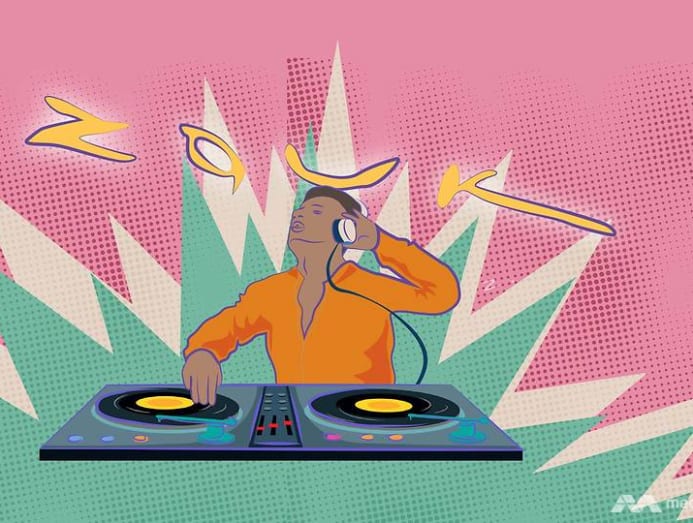 As a part-time hustle, I started DJing around bars and smaller clubs. My appetite for electronic music grew, and Zouk was the venue – or sanctuary, I should say – that fed me.
And it wasn't just the music. The real magic came from the cast of characters that created the vibe. The people that made the tribe.

Zouk teemed with positive energy – people smiling, laughing, dancing, hugging, kissing.
The infamous bespectacled dancing doctor taking centre stage on the podium, Maniam's rhythms on the tablas, Najip's fluid dance moves – all reflecting the diverse connection of people from all corners of Singapore.
Zouk teemed with positive energy – people smiling, laughing, dancing, hugging, kissing.
It was beautiful.
Selvam leaned over to flip the record playing in my living room. It was the B-side of Cream's Disraeli Gears, which has been his staple downtime album for all the years I have known him.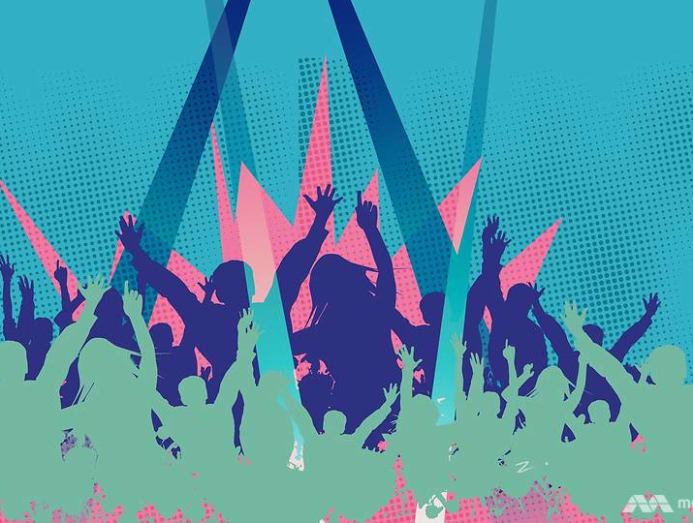 "Okay one last song and I have to go, man. I really wish I could call in sick!" he snarled. "So next Friday, I got a plan, brother. Remember that girl at MTV Bar last night?"
I rolled my eyes, lit a cigarette and looked at him with suspicion.
"She invited us to Substation for an experimental show, man. Sounds cool right? It's by Zai Kuning. Then the usual lah, we head to Zouk after the show. What do you think?" he asked.
Of course, there were nights when some of us didn't even make it to the entrance of Zouk.
This is what Selvam meant by "the usual": Every week, we'd round up the rest of the gang to meet at Zion Road market by 10pm, with a bottle of Dewars (yes, Dewars, the roughest of the lot) and the cheapest vodka we could afford, and catch up over a nice big meal courtesy of the killer bak chor noodle joint.
Then the dancefloor at Zouk by midnight to burn those calories.
Of course, there were nights when some of us didn't even make it to the entrance of Zouk. The rest of gang would take turns doing nanny duty as the drunk ones slept it off by the Zion Road bus stop. Those were wild times, and we felt… free.
Next week's plans sorted, we hugged and Selvam left my house in his attempt to have a productive day at work.
I closed the door and chuckled. Friday was going to be epic.
Ramesh Krishnan eventually became a guest DJ for Zouk. He's currently a DJ, sound designer, curator, and founder of Tropika, an initiative centred on global music, art and social justice themes.  New episodes of My Singapore Life are published every Sunday at cna.asia/podcasts.