50th NAACP Image Awards: What celebs wore on the red carpet
Celebs turned up at this year's NAACP Image Awards, held a month after the Oscars, in plumes, prints and dramatic silhouettes.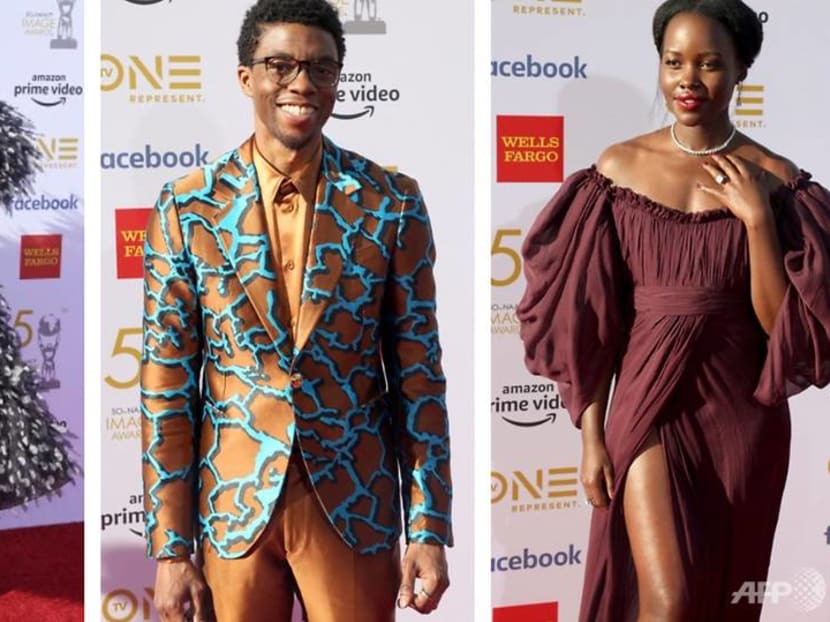 The 50th NAACP Image Awards, held on Saturday (Mar 30), was timed later this year than past years as the organisers wanted the show to bask in its glory, reported Vareity.

"This year's show is a stand-alone milestone," said NAACP president and CEO Derrick Johnson. "We didn't find it necessary to have it take place within award season, as it had been previously designed. Honouring 50 years should be something we celebrate outside of the pressures of award season."

Its location at the Dolby Theatre, where the Oscars were held, was no coincidence either. "We wanted to host this year's Image Awards in a grander theatre, and it is at the Dolby Theatre, where the Oscars are held. This is the first time the Dolby has housed the Image Awards. And it needs to have that type of prominence," said Johnson.

"But more importantly, we didn't want it to conflict with any other activities that take place during award season. We wanted to make sure people had an opportunity to participate and enjoy this celebration of the Image Awards' 50 years of excellence within the entertainment industry."

The National Association for the Advancement of Colored People (NAACP) honours outstanding performances in film, television, music, and literature, and like the Oscars and Grammys, is an annual event.

Anthony Anderson took centrestage as the host, which is his sixth consecutive year doing so. Anderson himself is a four-time NAACP Image Award winner, two of which came from his role in the TV series Black-ish.

Here are some of the red carpet moments.