'I cannot stop': For controversial Malaysian artist Namewee, raising social issues is a responsibility
CNA Lifestyle sits down with the musician-filmmaker to talk about his latest film, Nasi Lemak 1.0, the controversies behind his music videos and… cooking skills?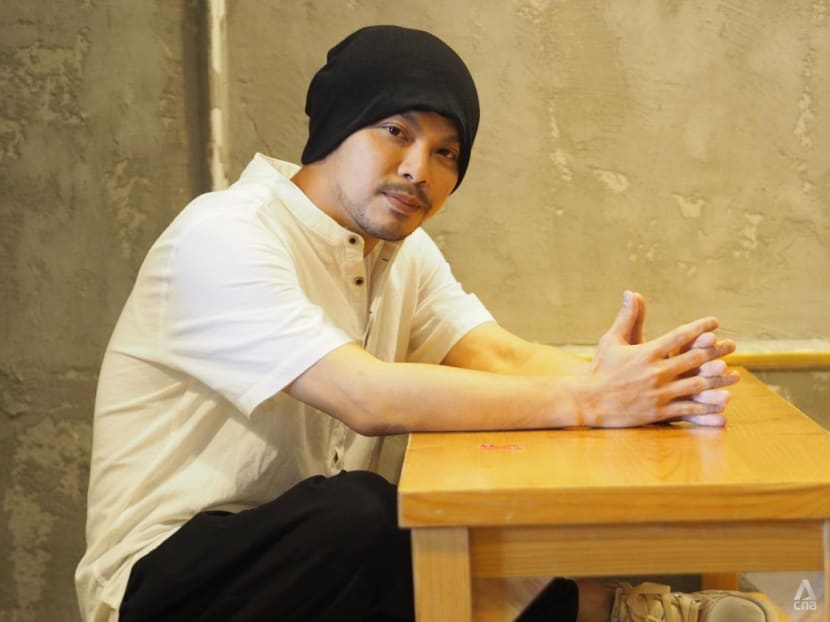 If Namewee hadn't been cooking up a storm with his controversial music videos, songs, or films, he reckons he'd be cooking up a storm in the kitchen for a living instead.
"I love to cook. For me cooking and making music are the same thing. It's like mixing. You put the salt. Then when you determine when you want to put in the vegetables and how big the fire will be," the 38-year-old told CNA Lifestyle in an interview in Kuala Lumpur on Tuesday (Jan 25).
"How long you want the drums. The level of the drum and piano must be balanced. It's the same as cooking."
Namewee, whose real name is Wee Meng Chee, shared how he learned to cook by watching his mother when he was younger. He would later improve on his cooking skills when he went to Taiwan to study mass communications.
"I missed Malaysian food. At that time there was no Malaysian food (there), unlike now. I had to make it by myself. The hardest part to cook Malaysian food was finding the ingredients," he recalled.
"You needed to go to some Indonesian or Vietnamese shop in Taiwan. You could find some similar ingredients. I improved my cooking a lot in Taiwan."
MORE ACCEPTANCE FROM MALAYSIANS
Namewee is now back in Malaysia to promote his movie Nasi Lemak 1.0, where he incidentally stars as a cook.
The movie, which opened on Jan 27 and is also showing in Singapore and Brunei, is the prequel to 2011's Nasi Lemak 2.0, which was a box office hit in Malaysia.
Namewee is no stranger to controversy, which was why he recalled being surprised when his latest movie received compulsory screening status from Malaysia's Film Development Corporation (Finas) last year. (The film was eventually postponed to this year because of the pandemic.)
The compulsory screening scheme compels cinemas to give a minimum amount of airtime to local movies as a means of supporting the industry.
"Of course, I was very surprised. You can say that they didn't like me before because of all the controversies. For the past 12 years, there has been a lot of bad news about me," he said.
However, the multi-hyphenate Namewee – who can call himself a singer, songwriter, composer, scriptwriter, director and actor, among other things – believes that Malaysians are more accepting of him these days.
"I guess this is because the world is changing, and people can do research by themselves. I have come out with a lot of different music videos and content. They can look into my purpose and my motive through my music and my film. They are many references, so they defend me," he said.
In the past, there have been protests against him and pictures of him burned. Many have labelled him a racist, but Namewee insists he is trying to unite everyone through films like Nasi Lemak 1.0 and 2.0.
"I care about the society and hope Malaysians will be united and be together," he said.
A RESPONSIBIILITY TO RAISE SOCIAL ISSUES
So why does Namewee do what he does? "I think I have the responsibility to bring up some social issues. Many Hollywood, Bollywood and Hong Kong directors bring up some social issues. Also through my music, like how rapper Eminem brings up issues," he said. 
"Maybe I'm not the person to solve the problem, but I have to bring up the problem and the issues," he added.
The eldest of three siblings, Namewee grew up in Muar, Johor. His father, who was a singing judge and coach, taught him to play the guitar when he was in high school.
Namewee then studied in Taiwan where he took up mass communications. It was then that he learned to make his own videos.
Some of his videos have been considered provocative, with police reports made against him in the past, and appearances in court and police stations are something of a norm for him.  
"For me it's sensitive because it really happens. If I created something fake, people won't feel sensitive," he said.
A 2009 video that criticised Malaysia's main power supplier Tenaga Nasional Berhad (TNB) became his biggest headache. Namewee was charged in court for insulting a TNB worker and five years after the video came out, he was sentenced to a month in prison or an alternate sentence of three months of social service.
Namewee chose the latter, although this meant waking up at 5am to wash public toilets and drains among other things.
"As a creator, it was good as it was a new experience. Not many people have these experiences. As a scriptwriter, you need more inspiration although it was maybe bad for my reputation," said Namewee, who still insists he didn't do anything wrong.
Namewee has also rapped satirically about issues such as government inefficiency, unequal treatment and corruption. 
In 2018, he was detained amid an uproar over what some say was an obscene Chinese New Year music video called Like A Dog. The video depicted people in dog masks dancing in the administrative capital of Putrajaya.
His 2021 film Babi, which was never released in Malaysia, also got him an appointment with the police in March last year. The movie, which received nominations for several international awards, depicted school violence that purportedly took place in a secondary school in the southern part of Malaysia in 2000, according to explanatory videos made by Namewee.
In July of last year, Namewee's long time producer and director Toh Han Boon was charged in court for not obtaining a license from Finas for the production and promotion of the movie.
There have also been complaints about the sexualisation of women in some of his music videos, which Namewee says is a marketing strategy.
"I would respond by saying that I need a lot of sexy and pretty ladies in my music videos because 80 per cent of the fans on my YouTube channel and Facebook page are male.
"That why I need to do something to attract them to watch. For me it's a marketing strategy and to also take care of my fans," he said. 
Namewee has also earned the wrath of Chinese nationalists and even fans of Korean superstar group Blackpink.  
"My songs talk about the reality. Many things are about the realities in life and are on the news. My inspiration comes from there," he said.
The song You Know Who Is My Father?, which took aim at rich and privileged people, was removed from YouTube after fans of Blackpink reported the video for its lyrics, which they said demeaned the group.  
Meanwhile, the hit song Fragile, a collaboration with Australian singer Kimberley Chen, pokes fun at China while highlighting issues linked to the country. It has been viewed almost 40 million times on YouTube since it was released in November. 
It also got him banned on Chinese social media channels such as Weibo, but Namewee isn't perturbed, saying that he isn't going to China where he reckons there isn't any freedom to start a career. 
Namewee also insists that he wasn't the one who was banned. 
"Those banned are their people. They are banned from watching YouTube or using Facebook. I am still free, I can use my Facebook and YouTube," he said.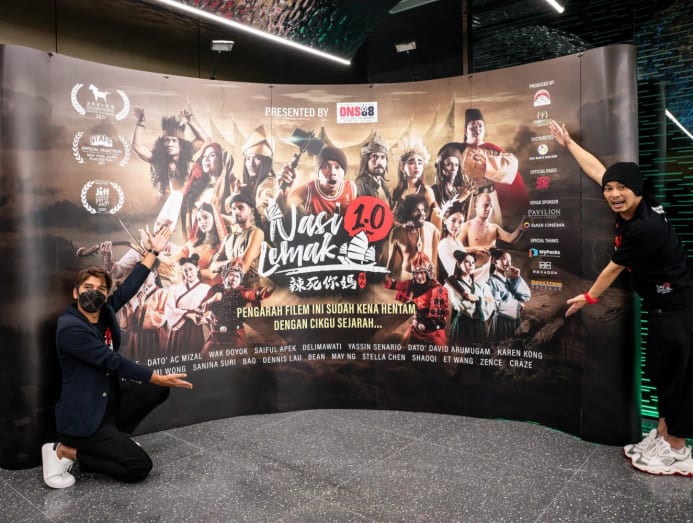 A LONG AND TOUGH JOURNEY
Namewee's songs have a range of styles and vary from pop and rock to rap. And many of these have been very popular.
The videos of fun pop tunes Makudonarudo and Thai Cha Cha have racked up 105 million and 35 million views on YouTube, respectively. 
At the same time, he has touched on the struggles of foreign workers in Malaysia. The music video for Mingalaba, for instance, was inspired by his encounter with undocumented Myanmar workers while he was in lock-up.
His most popular music video is Stranger In The North, a collaboration with singer Wang Leehom that has been viewed almost 187 million times.
He also has a weekly talk show segment called Tokok, which discusses various issues.   
Altogether, his YouTube channel has racked up almost 1.4 billion views since it was started in 2006.
What is his advice for those who want to take the same path as him?
"Be careful. It's not easy. When you start your career, you have to sacrifice a lot. You have to sacrifice yourself. You can see your friends buying new cars, but you can only drive a second-hand car. You need some opportunity to bring you up so you can live like a normal person," he said.
For his efforts, Namewee earned more than RM3.5m (US$833,000) in virtual currency after selling Fragile as non-fungible tokens (NFT) online.    
"I'm okay now, but it has been quite a long journey. It hasn't been easy. Until now, it's quite tough because of the ongoing court cases," he said.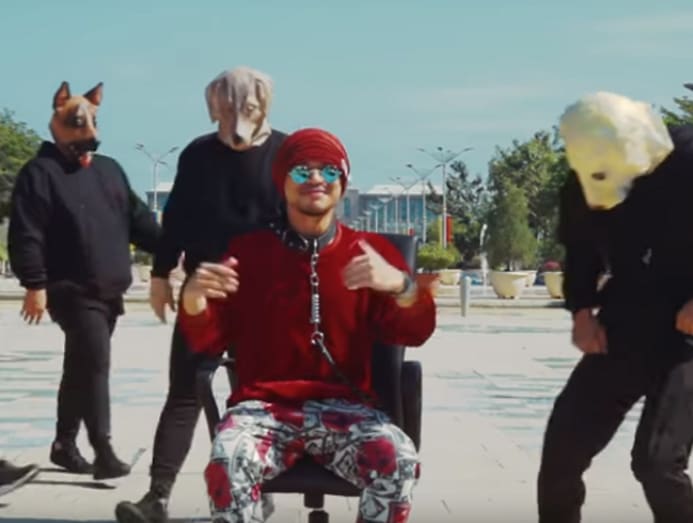 NAMEWEE PLEDGES TO NEVER STOP
When asked what he wants to be remembered for, Namewee hopes that his films and songs stick in the minds of people.
"I want them to remember my songs and movies, not me. They can see what really happened in the past," he said.
And his brushes with the authorities will not stop him from highlighting issues that he believes needs to be brought up. 
"I cannot stop. Many people asked me when I was in lock-up if I was thinking of stopping. For me, I cannot stop even more, because since I was in the lock up, I think this is my responsibility as a film director and as a musician.
"I have to do more of these kinds of things. If I stop, two things will happen. It means that what I did was wrong before. And if I stop, nobody will do it," he said.
Nasi Lemak 1.0 is out in cinemas now.