Music, curfews, lockdown: Singapore's Nat Ho on living his dream in Los Angeles
Black Lives Matter and a pandemic weren't part of the plan when the actor-singer moved to Los Angeles last year to study. But he plans to stay put for now.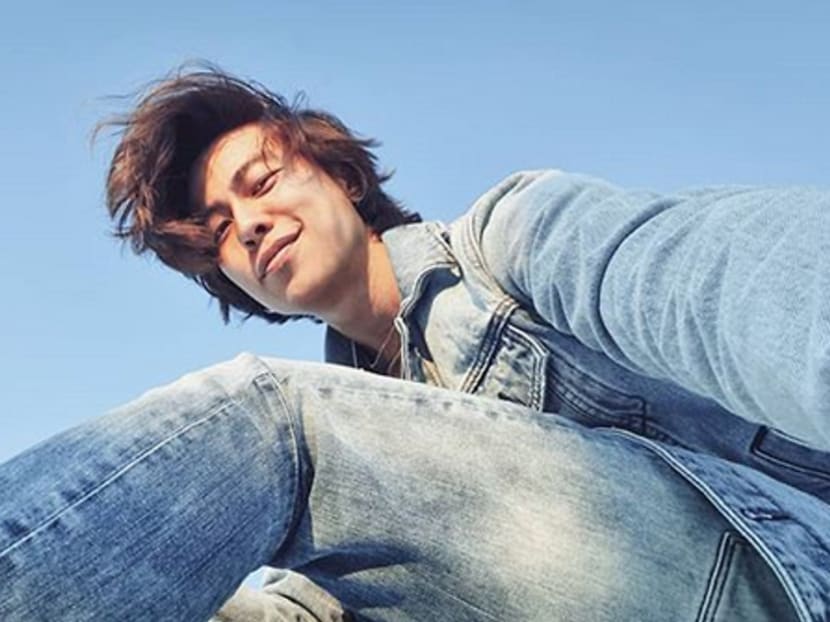 When Nat Ho moved to Los Angeles last year to start a course in music production, no one could have imagined that the world would change so much in just a few short months.
He's at the end of that course of study now, and any number of opportunities lie before him. But the 36-year-old Singaporean actor-singer knows one thing for sure: He's staying put in the US, even in the face of protests, unrest and gun violence.
"I think when the Black Lives Matter protests first happened, they were peaceful, until various groups with different agendas started hijacking the movement, rioting and looting until curfews were implemented," he told CNA Lifestyle via email.
"Won't lie – that week was pretty stressful. I could hear sirens and police helicopters every night, and the occasional sound of gunshots. Later that week, there was also a report of an active shooter in my neighborhood, so that was slightly stressful."
Fortunately he's safe and sound, and is very happy to stay cloistered at home. "Believe it or not, I'm actually very much a homebody and an introvert. So aside from not being able to go to the gym or meet my friends, life hasn't changed that much," he assured us.
"Most of the time I'm just at school or back home working on assignments – except that now, school is via Zoom. I get my groceries delivered, so really, there aren't many reasons to leave the house except to pick up my Amazon deliveries from my personal mailbox, which is about a 10-minute walk away."
FROM BURNOUT TO FREEDOM
What's really the most different thing about his life over there? The answer is very simple.
"I get to learn and make all the mistakes I want as a student. That's a luxury I do not have as a public figure in Singapore, because people expect me to be perfect all the time – otherwise they rip me apart," he said.
Before enrolling in the Icon Collective Flagship Music Production Program and moving to Los Angeles, "I think I was at a place in my life and career where I was just incredibly burnt out and I just wanted to get away from it all and recharge creatively, and moving to a new country to study music – my first love – seemed like an appealing idea," he shared.
Getting in wasn't easy. "I had to go through three rounds of interviews and submit some music production work before getting the acceptance letter," he recalled.
But it's been worth it as the course has "absolutely changed my life", he said.
"While before, I had already been writing songs, now that skill has been really honed. We were literally writing multiple songs every single week! In addition, I'm fully equipped as a music and vocal producer and am competent in various aspects, from sound design to songwriting, to recording, mixing, and mastering a song from start to finish. 
"In addition to this, the course also covers music business and marketing, so really, it's pretty wide-ranging, and while the workload was super intense, I thoroughly enjoyed myself."
Of course, he added, "when it comes to music, the learning never really stops."
On top of that, he's also found himself doing a bit of acting, having been cast in a web series called Comisery. The show, which was conceived during the COVID-19 pandemic, is shot entirely over Zoom.
Director Quentin Lee "is a strong supporter of the Asian-American community here, which is pretty tight-knit. May was actually Asian/Pacific American Heritage Month, and he wanted to put together a simple project to celebrate that, in spite of the COVID-19 lockdown, so that's how the Comisery project was born," Ho explained. "It's really a passion project and just a bunch of actor friends hanging out together."
NO OVERSEAS TRAVEL BUT MAYBE A ROAD TRIP
As for his plans for the near future, he told us, "I have applied for the Optional Practical Training (OPT) visa, which will let me work in my field of study for a year. For now, that is pending approval, and until I get a response, I can't leave the country otherwise my application will be voided."
That means no trips home to visit his family, although he is hoping to plan a road trip if the pandemic situation allows for it.
And of course, "I want to keep the music momentum going, and have already started making some arrangements for some collabs. In any case, collab or not, I will be working on more songwriting and production, to build up a library of songs which can be used for placement and pitched to publishers and other artists. I feel it is necessary to pivot and focus on this aspect since I foresee that most events and live performances will probably only fully resume sometime next year."
What is it about his Los Angeles life that makes him feel he can thrive there?
"It's funny you ask this. I thought my life here would be very different – that I could take a break and not burn myself out. But I'm starting to realise that maybe I'm just (a) workaholic!" he said.
"I'm generally a go-getter and I'm not afraid to work hard toward my goals, even if that means sleeping two or three hours a night to achieve them… I strive for perfection, but I'm far from that and I'm learning all the time, and I would like to keep on learning for a long, long, time."  
He added, "Another thing I really love here is that LA is one of the creative capitals of the world, and I get to be surrounded by and collaborate with many other dreamers who gave up their comfort and familiarity back home to move to LA to pursue a dream and creative vision. I find that energy incredibly inspiring, and that keeps me alive through the lonely nights.
"For everything else, there's WhatsApp family chats and Zoom catchup sessions with friends, so I would say I'm in a happy space."