NCT 127's Yuta tests positive for COVID-19, days before Singapore concert
The 26-year-old singer and rapper will sit out the show at the Singapore Indoor Stadium on Jul 2.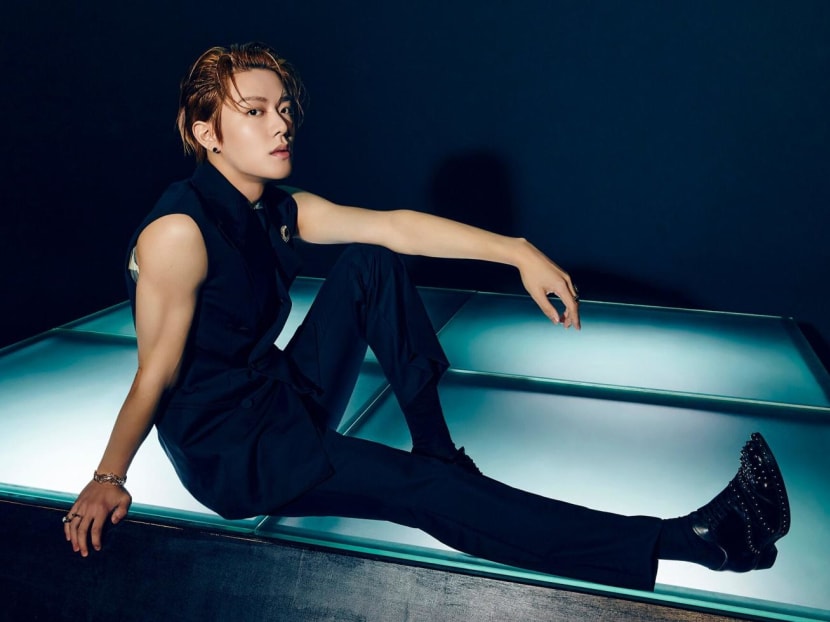 NCTzens who were waiting to see NCT 127's full lineup at their Singapore concert on Saturday (Jul 2) may be left disappointed.  
The K-pop group will not be performing as a full roster for their Neo City: Singapore – The Link concert, as member Yuta contracted COVID-19 on Jun 29. 
The group's label SM Entertainment said in a statement on Wednesday that the concert will go ahead with eight members.
"Yuta tested negative in the PCR (polymerase chain reaction) test conducted before entering Korea after (the group's) concert in Japan, but tested positive for COVID-19 in the PCR test conducted after his return to Korea, following quarantine procedures," read the statement.
"He has received three rounds of the COVID-19 vaccine and currently has no symptoms. His schedules have been suspended and he's been self-quarantined in accordance with the authorities' guidelines. 
"We will comply with the quarantine guidelines and consider the artist's health and safety as a top priority to do our best to focus on recovery." 
The group's remaining members – Moon Tae-il, Johnny Suh, Lee Tae-yong, Kim Dong-young (Doyoung), Jeong Yun-o (Jaehyun), Kim Jung-woo, Mark Lee and Lee Dong-hyuck (Haechan) – all tested negative for the virus, and will go ahead with the performance at the Singapore Indoor Stadium. 
NCT 127 had just completed the Japanese portion of their Neo City – The Link tour, with two concerts at Osaka's Kyocera Dome on Jun 25 and 26. 
Fans were quick to respond to the news with tweets using the hashtag #GetWellSoonYuta wishing the 26-year-old singer and rapper a speedy recovery.