National Day 2022: Fun things to do to celebrate Singapore's 57th birthday
From Singapore-themed cocktails to TV shows celebrating our shared identity, here are the places to go and programmes to watch in the upcoming National Day week.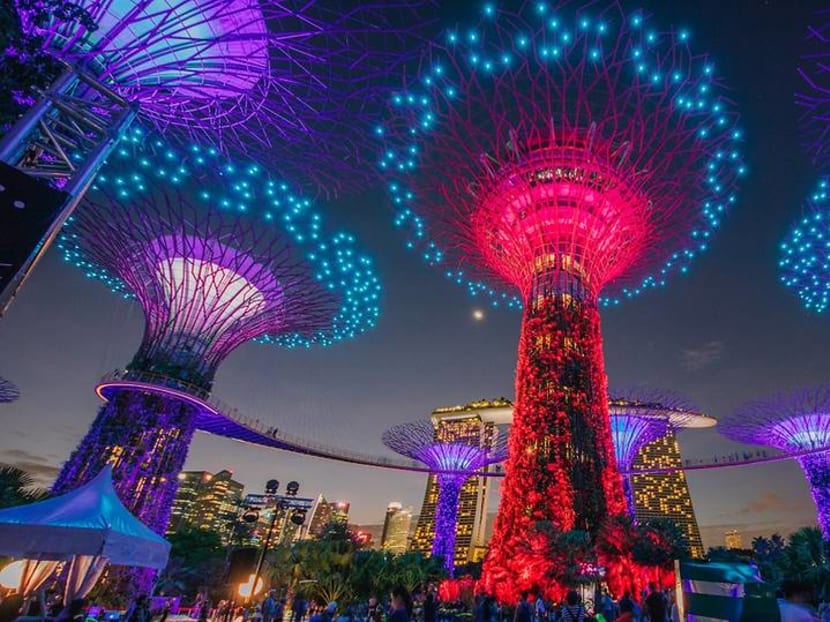 It's that time of the year when anything red, white and emblazoned with the Merlion is de rigueur. And we can, and should, celebrate all things local.
The National Day Parade is back, ready to wow at Marina Bay floating platform this year on Tuesday (Aug 9). But don't despair if you didn't manage to snag a ticket.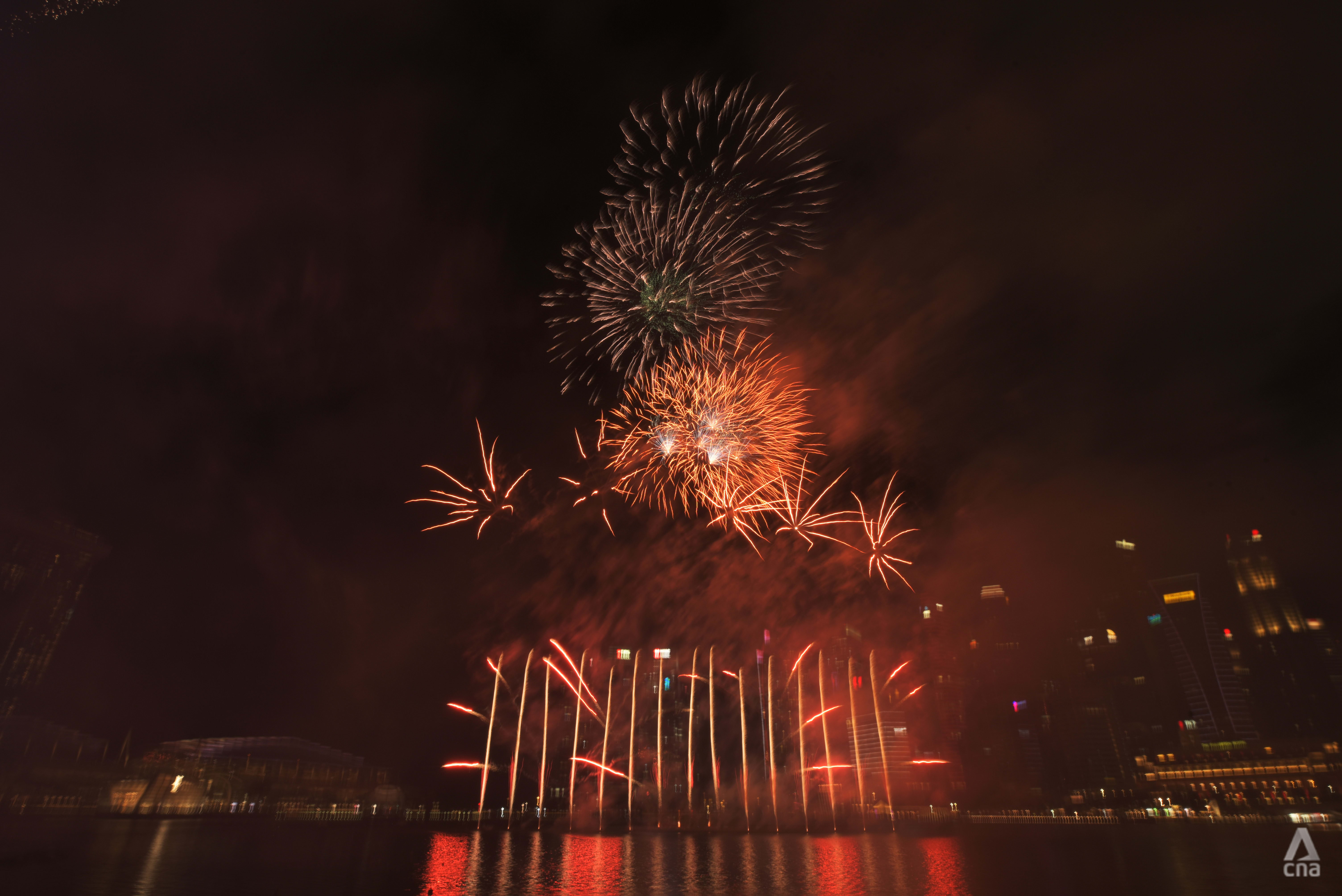 There's a host of other exciting things to do over the weekend leading up to the big day – from attending a free concert featuring all your favourite local stars and watching a slate of "Singapura Vibes" themed TV shows to catching the fireworks at the rooftop of 1-Arden – the world's highest urban farm. 
GARDENS BY THE BAY AND MEDIACORP CONCERT
After a two-year break, this free event is back and once again, set amidst the lush greenery that is the Supertree Grove at Gardens by the Bay.
Hosted by radio DJs Jean Danker and Joakim Gomez, this live extravaganza promises an all-star assembly of Singapore artistes performing musical medleys and stand-up skits, including a duet between actress Rui En and Singapore Idol Taufik Batisah; hilarious comedy segments by the Hokkien-spewing Broadway Beng Sebastian Tan as well as Alaric Tay and Chua Enlai who will perform as their The Noose characters Nicholas Le Fong and Pornsak Sukhumvit; and gigs by rapper Yung Raja, singer-songwriter Shabir, the inimitable Dick Lee and his band Omnitones, Annette Lee and Benjamin Kheng.
You will also get to meet the cast of local shows like Sunny Side Up, When Duty Calls 2 and Anak Metropolitan 4.0.
This year's concert will be graced by Guest-of-Honour President Halimah Yacob and her husband Mohamed Abdullah Alhabshee, as well as Senior Minister of State for Foreign Affairs and for National Development Sim Ann.
Gardens by the Bay and Mediacorp National Day Concert, Aug 6, 7.30pm- 9.30pm, at the lawn in Supertree Grove. Admission is free but ticketed. Tickets to the concert available here and here while stocks last.
The concert will also air on meWATCH, Mediacorp Channel 5 and Mediacorp Entertainment on YouTube on Aug 13, 8pm to 9pm.
NDP FLYPAST AND FIREWORKS AT 1-ARDEN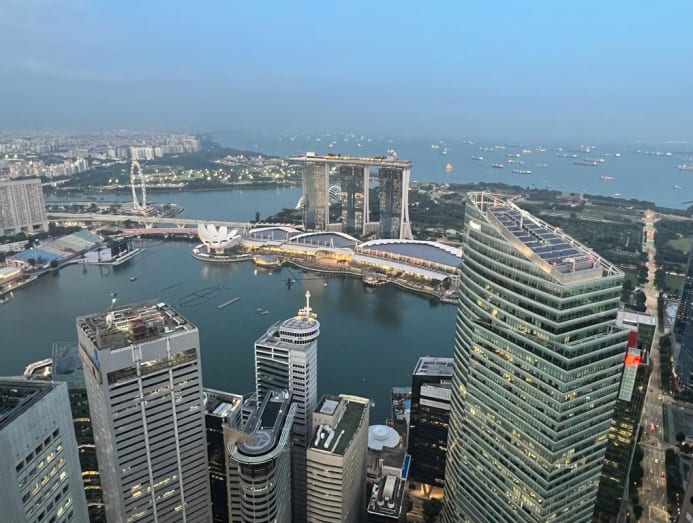 The newly opened 1-Arden at the CapitaSpring skyscraper has got to be one of the top locations to catch the NDP parade – what with its Food Forest billed as the world's highest urban farm and boasting incomparable panoramic 360-degree views of Singapore.
Enjoy the fireworks from your prime spot on the 51st floor over drinks and food at Kaarla, which showcases coastal Australian cuisine, and Oumi, which offers modern Japanese kappo dining.  In celebration of Singapore's birthday, there's a four-hands dinner (S$248), specially curated by Chef John-Paul Fiechtner of Kaarla and Chef Lamley Chua of Oumi. 
For those looking to dine alfresco under the stars (or fireworks), there are refreshing beverages featuring ingredients directly from 1-Arden's Food Forest (starting from S$20) along with bar snacks at the 1-Arden Rooftop Terrace.
The after-party continues at Kaarla Lounge (on the 51st floor) and Sol & Luna (on the 17th floor) with the Let's Go Local line-up, consisting of Singapore-inspired drinks (starting from S$15) like Malty Madness, a cheeky spiked rendition of the local beverage Milo; Ondeh Ondeh Obsession; and the quintessential Singapore Sling.
For more info, check out 1-Arden.
NATIONAL DAY CARNIVALS AND FIREWORKS IN THE HEARTLANDS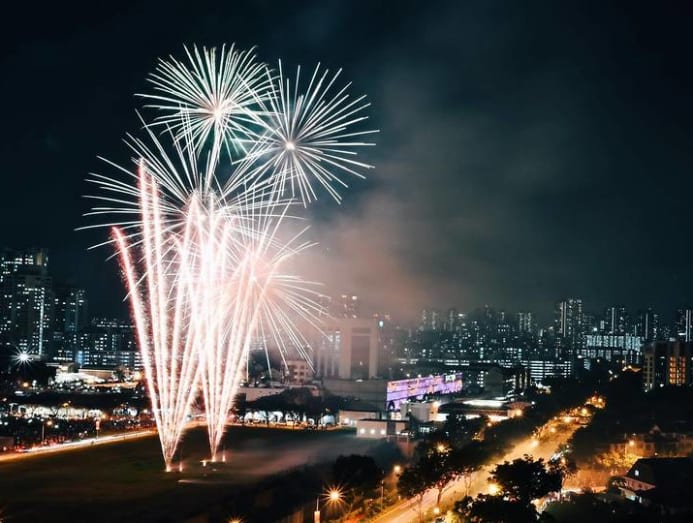 Want to experience the National Day fireworks a little closer to home? This year on Aug 9, there will be fireworks between 8.15pm to 8.25pm at Jurong West Stadium, Woodlands Stadium, Bedok Stadium, the site of former Tampines Junior College and the field in front of Ang Mo Kio Public Library.
Members of the public will be allowed to enter the venues from 6pm onward, but take note – this a non-ticketed event and admissions will be on a first-come-first-serve basis.
There are also themed carnivals spread across the island on Aug 6. Organised in partnership with the People's Association, the carnivals promise a slew of exhibitions, performances and family-friendly activities from 4pm to 9pm.
The locations are Bishan-Ang Mo Kio Park, Ficus Green, Punggol open field beside Waterway Point, the open field next to Sembawang MRT Station and the open field next to Buona Vista MRT Station. The carnival at Geylang Wisma Serai will be held on Aug 7 and will also run from 4pm to 9pm.
Entry tickets and coupons will be made available to the public at all community clubs. Tickets will be issued on a first-come-first-serve basis and the coupons can be used to redeem items such as NDP packs at the carnivals. Entry-only e-tickets can also be applied via the BookingSG link on the NDP website More details can be found on the NDP website.
POP OPERA AT SINGAPORE BOTANIC GARDENS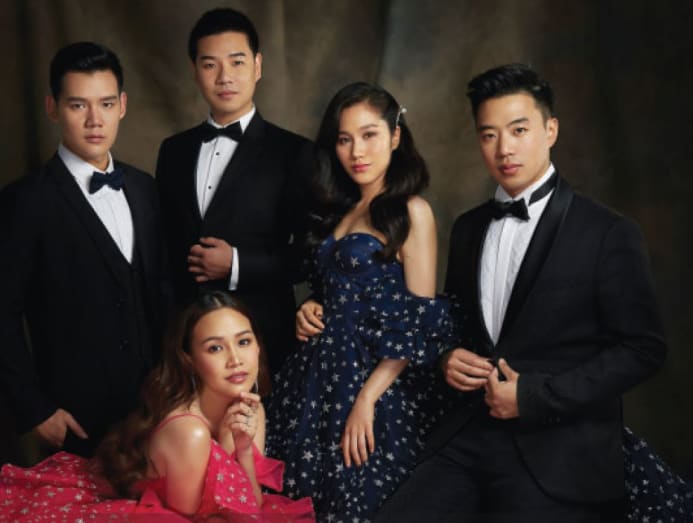 Thinking of doing something meaningful this National Day weekend? Proceeds from this concert will benefit the VIVA Foundation for Children with Cancer charity that works to help save lives of children with cancer.
Set against the backdrop of the verdant Singapore Botanic Gardens , the concert will see a quintet of classically trained musicians from Thailand performing a repertoire of popular classic operatic arias and renditions of universally popular hit songs from the movies and West End show tunes.
They will be accompanied by the highly lauded Singapore Ballet (formerly known as Singapore Dance Theatre), who have mesmerised audiences for over 30 years with full length ballets including The Nutcracker, Swan Lake, Madame Butterfly, and Giselle.
Founded in 2006 by Jennifer Yeo to give thanks for the healing of her son from childhood cancer, VIVA is a Singapore charity of Institution of Public Character status.
All donations are entitled to 2.5 times tax exemption and will be used to kick-start programmes that address areas of need in paediatric oncology.
Pop-opera "Concert in the Park" with Fivera is taking place Sunday (Aug 7), 6pm to 7pm at the Shaw Foundation Symphony Stage @ Botanic Gardens. Find out more here.
"SINGAPURA VIBES" TV SHOWS
It's all about going local and "feeling good" this month of August, which is why Mediacorp is offering a diverse viewing selection that runs the gamut from documentaries and variety shows to dramas that delve into our shared identity as a nation.
Themed "Singapura Vibes", these shows are all available via meWATCH: En Bloc, a drama exploring the mixed reactions of residents to an en bloc sale; Adukku Veetu Annasamy, a Tamil dramedy about a close-knit community adjusting to their shift from a kampong to the HDB heartlands in the 1970s; and the fourth season of Lion Mums, the popular English drama detailing the deeply different parenting approaches of three mothers to hot-button issues like bullying and gaming addiction.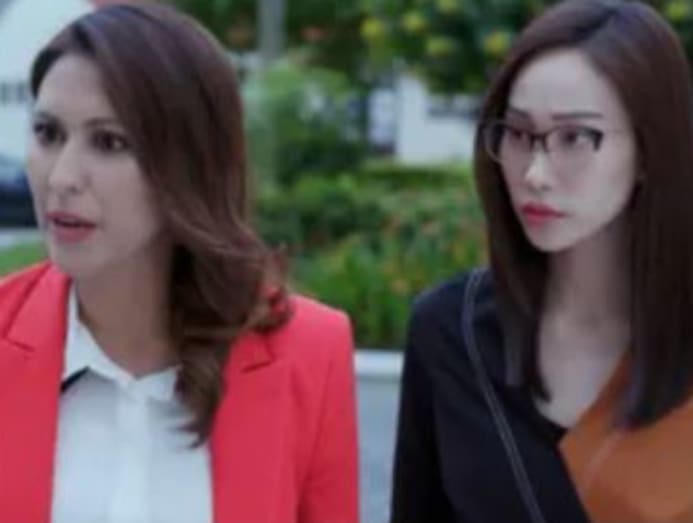 Audiences can also cheer on our courageous men and women in uniform with shows like In Safe Hands, a Chinese drama about the fiery feats of firefighters and paramedics; and Salute, a Tamil thriller on the operational challenges surrounding a squadron of stout-hearted soldiers.
Relive our history with Enga Pettai, a Tamil info-ed title tracing the backstories of bustling enclaves like Geylang and Jalan Kayu; Hilang, a Malay info-ed series that shines a spotlight on little-known or "lost" culture and communities such as the Malay operatic theatre artform Bangsawan and the seafaring Orang Laut tribes; Towkay, Take A Break, a variety show hosted by actress Rebecca Lim and graced by a coterie of celebrity guests tackling traditional trades like tailoring; and our Stories of Yesteryear series of English documentary specials, which provide a peek into life as a Singaporean in the 1960s and beyond.
Click on meWATCH for the shows.