Attention, cool cats and kittens: Netflix is releasing a new episode of Tiger King
The eighth instalment of the docuseries about exotic animal zookeepers in small-town America is an after-show special featuring new interviews.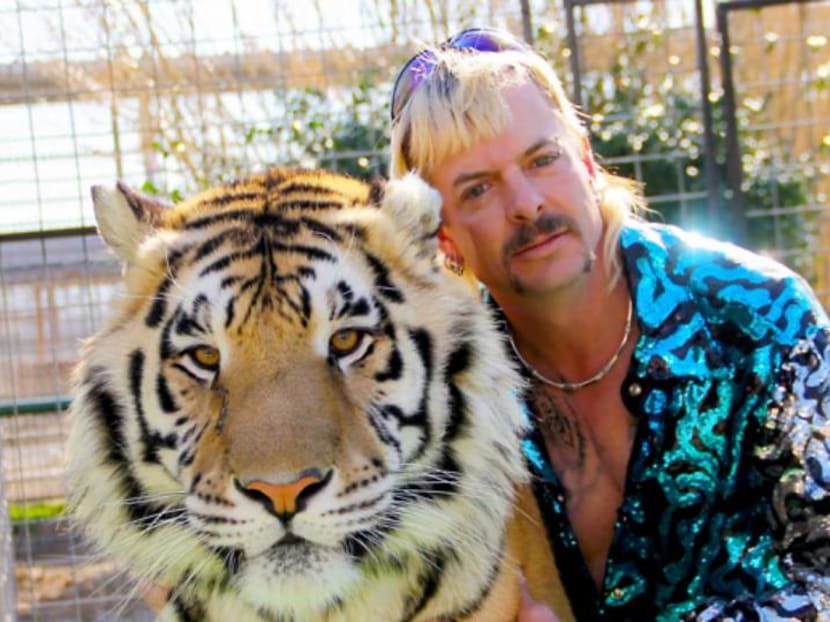 Tigers and murder and meth – oh, my! Netflix has confirmed an eighth episode of Tiger King, the documentary series that has bewildered stay-at-home audiences since its Mar 20 debut.
The original seven-part series follows Joe Exotic, an exotic animal zookeeper in Oklahoma with a stranger-than-fiction story including a failed presidential run, meth-addicted polygamous husbands, and an alleged murder-for-hire plot against his arch-nemesis, rival zookeeper Carole Baskin – who is herself embroiled in a murder conspiracy involving the mysterious disappearance of her former husband.
The new episode, The Tiger King And I, is an after-show special hosted by Community's Joel McHale, featuring new interviews with Exotic's ex-husband John Finlay, former staff John Reinke, Saff, Joshua Dial and Erik Cowie, reality show producer Rick Kirkman, and the zoo's controversial new owner Jeff Lowe and wife Lauren.
Exotic and Baskin will not be featured in the special.
In a teaser video released by Netflix, a shirtless McHale – (un)dressed to theme – said, he speaks to people involved in the docuseries "to see what's happened in their lives since the release of the series".
"It's eye-opening and, hopefully, funny."
Tiger King is one of Netflix's most popular shows ever. Nielsen announced Wednesday that the series earned more than 34 million viewers in its first 10 days, topping season 2 of Stranger Things. On Apr 10, Tiger King was ranked No 6 in Singapore on the streaming platform.
Tiger King And I drops April 12 on Netflix.