Captain Marvel's pet cat Goose gets its own movie poster
The comics suggest she's from an alien species that takes the form of house cats.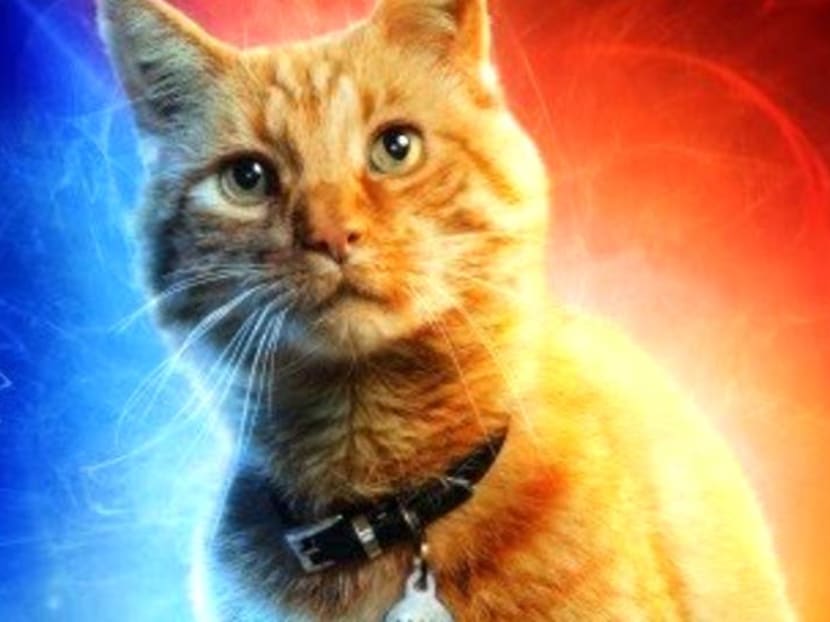 If a movie poster could say a thousand words, this one could be saying: Get ready for a purr-formance. The latest batch of Captain Marvel posters feature all of the film's major power players, like the titular character Carol Danvers herself, her Air Force buddy Maria Rambeau, and the Kree warrior Mar-Vell. 
Then, there's Marvel's first major feline representation: Danver's cat, Goose, sitting front and centre in her debut appearance, earning a poster to herself. 
In the film, Goose is played by four different cats and probably has a much greater role than we expect.
Last May, producer Jonanthan Schwartz explained in a visit to the film's set that "Carol's [cat] friend is a very important part of the conflicts we thought would be really cool to see in a movie. That's basically where [the idea to include Goose] came from and it's awesome".
In the comic series, Goose (then named Chewie) is revealed to be a Flerken, a dangerous alien species that takes the form of common house cats.
In the comics, she can sprout tentacles and tiny pocket universes when threatened, and holds her own as a powerful character.
Some have speculated that Goose played a part in the blinding of Nick Fury, who is shown without an eyepatch in his own Captain Marvel poster. 
Appearing onscreen as much younger versions of the characters, Samuel L. Jackson and Clark Gregg have been digitally de-aged in their posters, and will wear their youthful faces throughout the movie, thanks to special effects. 
Set in the 1990s, Marvel Studios' Captain Marvel explores a previously unseen period in the history of the Marvel Cinematic Universe that follows the journey of Carol Danvers as she becomes one of the universe's most powerful heroes.
The film stars Brie Larson, Samuel L. Jackson, Ben Mendelsohn, Djimon Hounsou, Lee Pace, Lashana Lynch, Gemma Chan, Rune Temte, Algenis Perez Soto, and Mckenna Grace, with Annette Bening, Clark Gregg, and Jude Law.
Captain Marvel opens in Singapore on Mar 7, according to IMDB.