New Detective Pikachu trailer introduces a fluffy Flareon and a terrifying Mewtwo
And also Mr Mime being weird… again.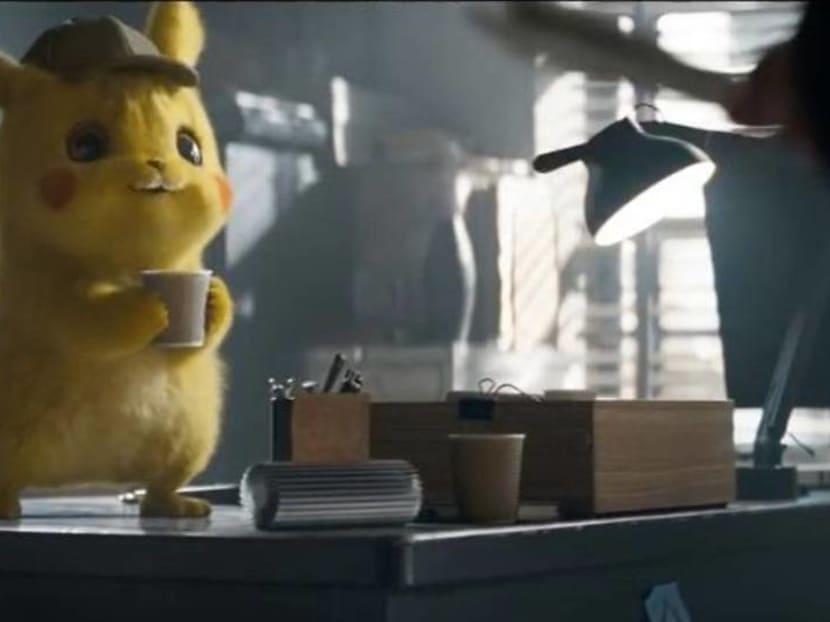 The latest trailer for the upcoming Detective Pikachu movie introduces more classic Pokémon characters to viewers, some more cuddly than others.
Perhaps Machamp, Snubbull and Ludicolo are pretty on the inside, but let's be honest, these Pokémon are not immediately adorable.
Cubone and Flareon, however, are just as cute as one would expect.
The two-minute trailer showcases Detective Pikachu (voiced by Ryan Reynolds) trying to figure out what happened to the father of new partner Tim Goodman's (Justice Smith).
It also features Pikachu facing off with a raging Charizard in a competitive fight ring. We also see Mewtwo destroying a Pikachu balloon, looking menacing as ever in mid-air.

The trailer is set to Holding Out For A Hero by Bonnie Tyler, released in 1984, more than 10 years before the launch of Pokémon.
Ever the comic relief, the trailer ends with Mr Mime playing charades with both Detective Pikachu and Tim Goodman.
The initial trailer, released last November, introduced the well-loved Pokémon characters in realistic 3D for the first time and has racked up more than 56 million views.
Reynolds shared some of the techniques/terrible parenting he used to get into character for the movie on Twitter, with a cameo from wife Blake Lively and a quote from an acting icon.

Detective Pikachu – the first live-action Pokémon film – opens May 9 in Singapore.