NKOTB namedrops *NSYNC, Westlife in new song about boy bands
Boys In The Band is one of three new tracks included in the 30th anniversary re-release of New Kids On The Block's hit 80s album Hangin' Tough.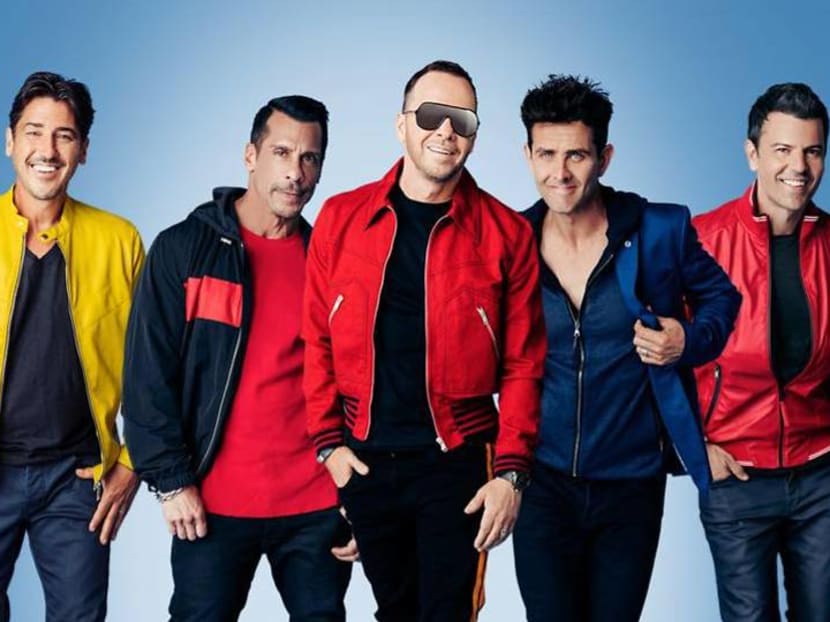 Would you believe it's been 30 years since New Kids On The Block's hit album Hangin' Tough?
To celebrate the milestone, the OG boy band quintet is re-releasing the 1988 album on Mar 8 – and they've even added three brand new tracks.
One of these, a single titled Boys In The Band (Boy Band Anthem), was released on Friday (Mar 1) and it celebrates what else but the joys of being in a boy band.
It's co-written by Donnie Wahlberg, who comprise NKOTB together with Joey McIntyre, Danny Wood and brothers Jordan and Jonathan Knight.
The track gives a shout out to male vocal groups that had influenced them as well as many boy hands that followed.

"The best part of the song for me is not only to acknowledge boy bands that followed us, but to acknowledge the boy band which had the biggest influence on us, which was New Edition," Walhberg told Entertainment Tonight.
Aside from Bobby Brown's R&B group, other boy bands and "boy bands" namedropped in the song were: Boyz II Men, Jodeci, Backstreet Boys, 98 Degrees, O-Town, 5ive, Westlife and *NSYNC. 
The accompanying video, meanwhile, also features a cameo from New Edition spin-off Bell Biv DeVoe and features NKOTB as having grown, well, old.
An earlier new single, titled 80s Baby, also featured some throwback artists such as Salt-N-Pepa, Tiffany, Debbie Gibson and Naughty by Nature – who'll be joining NKOTB on its tour in May.