Sorry, Harry and Zayn: Niall Horan says he's the Paul McCartney of One Direction
The former boyband member was in Singapore to promote his second album and talks to CNA Lifestyle about his journey as a solo artiste.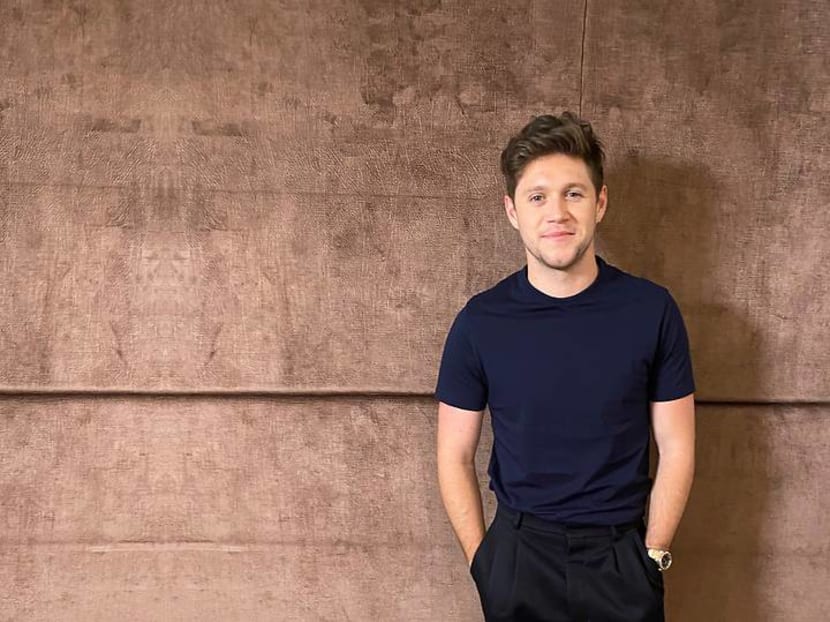 He might have performed in front of millions and millions of adoring fans as part of boyband One Direction since he was a wee lad of 17 years old. But the now 26-year-old Niall Horan will be the first to admit he still gets nervous, especially when it's one's solo debut on the legendary comedy show, Saturday Night Live (SNL).
The former One Direction member was in town to promote his second album and talks to CNA lifestyle about his journey as a solo artiste.
"I'm really really nervous," he told CNA Lifestyle. "I'm going on by myself and performing!"

He had earlier declared on Twitter: "Dreams do come true. SNL December 14th, can't wait @nbcsnl,"
Horan will be the musical guest when actress Scarlett Johansson hosts on Dec 14.
The singer told CNA Lifestyle that he thought his former band mate Harry Styles who pulled double duty as host and musical guest on Nov 16 "absolutely smashed it"
"I congratulated him. It really can't be easy (pulling double duty)," he said. "I'm just performing and I'm already nervous about that. I wouldn't like to be hosting as well,"
Truth be told, Horan really has no need to be nervous.

After years of being the cute-as-a-button good boy of One Direction, Horan came out as a solo artiste with an unexpected folk-pop seductive vibe via a stripped-down acoustic guitar-driven debut album. Titled Flicker, the 2017 album debuted at No 1 on the Billboard 200 Albums Chart and boasted the hit Slow Hands.
His upcoming sophomore album, he says, will be more musically revealing than ever before.

"I suppose the first album was exactly what I wanted to do," he shared. "It was how I wanted to announce myself onto the music scene as an artist and that chilled-out Irish side of me."
He continued: "But my first love is 70s rock and roll and 80s rock and roll. So at some point it's going to take its stance and I feel like in this (new album), there's definitely more of a rockier vibe and I find myself playing a lot more electric guitar on stage."
Nice To Meet Ya is the first single dropped from his new album and critics are calling Horan's most daring track thus far.
"I'd like to think I've brought the rock side of myself out a little," he added.
Indeed, he does acknowledge that the hardest thing to shed would be his 1D image so etched in fans' minds, but he'd also be the first to admit that he doesn't want to either.
"I won't be able to do this if I didn't have 1D. I think that's a pretty fair point," he shared candidly. "I just wanted to show people that there are more strings to the board that they probably didn't know about ... it's about perception and it's about changing people's view on you."
"I released an album that people probably weren't really expecting, and I kind of like that," he continued with a smile. "I like keeping people on their toes and I like keeping myself on my toes. And that's why things have kind of changed over the last few years."
When Styles was on SNL, his opening monologue included a hilarious bit where he spoke about being in the famous boyband. He joked: "I love those guys. They're my brothers. Niall, Liam, Louis... Ringo." 
With that Beatles reference that former band mate Zayn Malik was the Ringo of the group, who would Horan be?
"Probably (Paul) McCartney," he replied, without missing a beat. "The cute one!"