Wedding update? Nick Jonas arrives in Delhi with soon-to-be bride Priyanka Chopra
"Welcome home baby" posted Chopra on Instagram, prompting fan speculation of a wedding this weekend.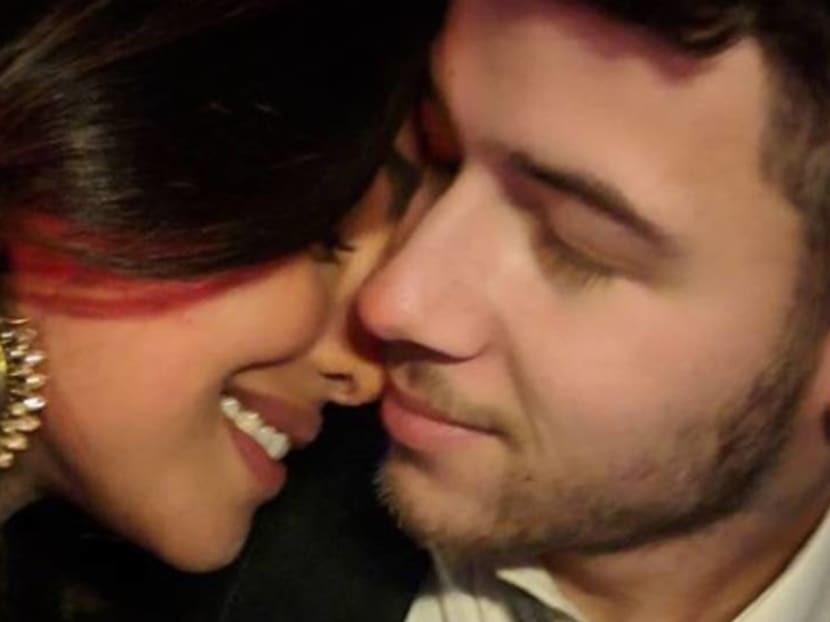 Is it the "Chonas" wedding? "Jopra"? Fan speculation about the wedding of 36-year-old Priyanka Chopra and 26-year-old Nick Jonas are at a fever pitch after the actress posted a picture of her fiance in Delhi, India.
"Welcome home baby," she wrote on Instagram.
Hours later, she followed up with another post of Jonas, this time sitting at the head of a family dinner. The Quantico star wrote, "Happy thanksgiving.. family.. forever.."
It is reported that the pair already obtained their marriage license in a Beverly Hills courthouse last week. "The couple plans to be married in India by the end of the year," a source told ET. "Priyanka is currently in India celebrating Diwali and it could happen very soon."
According to Harper's Bazaar, the celebrity couple are expected to tie the knot this weekend. However, no details have been confirmed.
Jonas and Chopra got engaged in July after two months of dating.