Nick Jonas, Priyanka Chopra welcome new addition to family for 1st year anniversary
The Quantico actress and Jonas Brothers singer got married in India on Dec 1, 2018.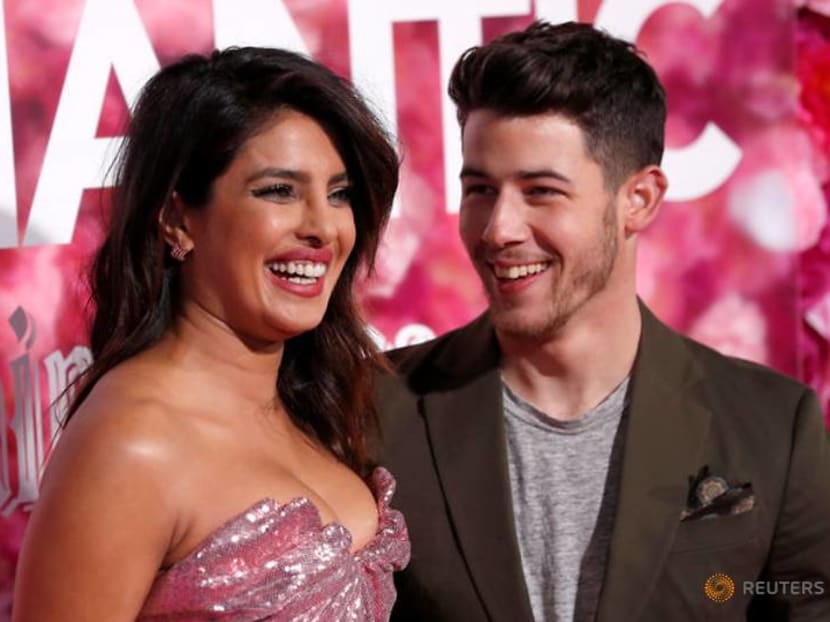 Nick Jonas and wife Priyanka Chopra now have a cute addition to their family –  just in time to celebrate their first wedding anniversary.
The 37-year-old Quantico actress and former Miss World surprised her husband with a German Shepherd puppy on Tuesday (Nov 26) a few days before the couple's first anniversary on Dec 1. They got married in a lavish ceremony in India last year. 
In the video he shared on his Instagram page, the 27-year-old Jonas Brothers singer could be seen being startled awake by his wife, then looking puzzled as the puppy jumped on him.
Jonas wrote in his caption, "Pri came home with the absolute best surprise this morning. Please meet our new pup @ginothegerman I haven't stopped smiling since I woke up this morning and finally realized what was going on. Thank you @priyankachopra"
Chopra reposted the same video on her Instagram account with the caption: "So much cute in the same frame. Happy almost anniversary baby."
They named the pup Gino and it even has its own Instagram account (@ginothegerman), which already has 115,000 followers. The couple have another dog named Diana, also with its own Instagram page (@diariesofdiana) with 113,000 followers.
Apart from making music with his brothers, Jonas is currently featured in the World War Two drama, Midway, and can next be seen in the adventure comedy Jumanji: The Next Level, alongside Dwayne Johnson, Kevin Hart, Karen Gillan and Jack Black.