What's the difference between a 'luxury branded' EC and a regular EC?
Going by a sneak peek at OLA, Singapore's first executive condominium of its kind, it could start with a S$500,000-chandelier in the lobby and classes by Real Madrid Football School.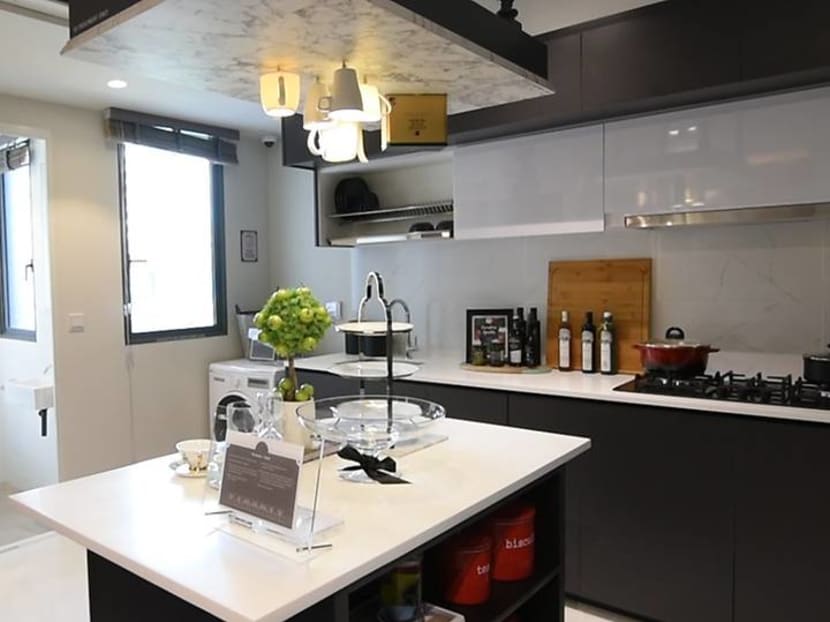 Free Aqua Zumba classes and skincare workshops aren't out of place on a holiday resort brochure. But 500 hours of complimentary courses do stick out when reading about an executive condominium (EC) in Sengkang.
OLA is the result of developer Anchorvale Pte Ltd's partnership with Lladro, the Spanish luxury house known for its high-end porcelain offerings and home accessories, giving it bragging rights of being Singapore's first "luxury branded" EC.
Developer Anchorvale and Spanish luxury house Llardo have unveiled Singapore's first "luxury branded" executive condominium. Among its many indulgences, OLA will have a S$500,000 chandelier - featuring 200 porcelain fairies - installed in the lobby. CNA Lifestyle with a tour of what to expect.
Vincent Ong, director of EVIA Real Estate, one of the companies behind Anchorvale, explained that the decision to partner with Lladro was to add some "pizzaz and class" to the development.
"OLA shows people that ECs can be just as good as, if not better than, private condominiums," said Ong.
The Spanish-themed project features 548-units, from two-bedroom apartments to five-bedroom penthouses.
Adding to the luxury factor are motorised blinds patterned with Lladro-inspired motifs as well as a Samsung SmartThings Hub installed in each household – which allows residents to control things like lights, thermostats and the Samsung Smart Doorlock all within a single app. This is the first EC in Singapore to collaborate with Samsung.
Artworks from Spanish artist Eva Armisen will also be featured in each of OLA's nine blocks. "Just because you are in the sandwich class, it doesn't mean you can't enjoy art or beauty," said Ong.
Or, perhaps, the gift of 500 hours of free classes.
Residents will have their pick from workshops and courses including baking, dance, yoga, Aqua Zumba and even skincare workshops in the first year. OLA is also the only EC in Singapore to partner with Real Madrid Football School to offer a year's worth of football classes for children between the ages of six and 16.
According to Ong, it was important to have these activities in the hope of instilling a sense of community among the residents.
"The difference between a house and a home is your environment, your neighbours and community," said Ong. "I want neighbours to be able to look out for each other."
And there are various options to partake in such social behaviour – with 12 lounges and clubhouses, an elevated forest walkway, a biodiversity pond, a sensory garden and a stream deck.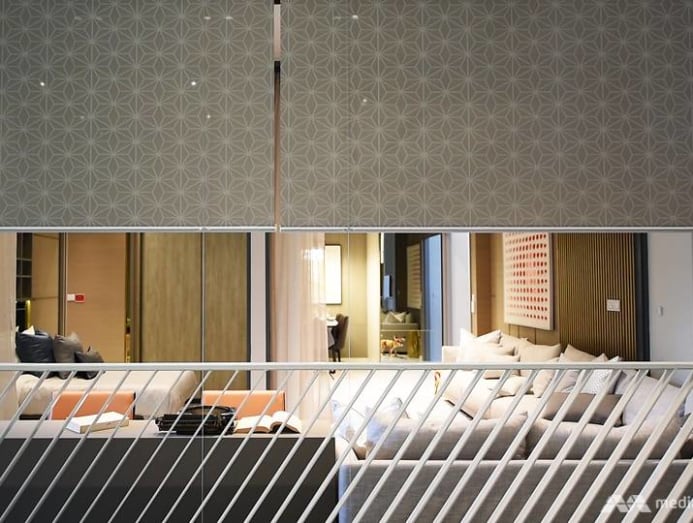 Speaking to CNA Lifestyle, Ong said that most of the cost of these extra services and facilities will be absorbed by the developers, and that the prices for OLA's units would be comparable to that of other ECs such as Parc Canberra or Piermont Grand.
The estimated price, he said, would be around S$1,120 per square foot.
"We are happy to do something that is over-the-top," said Ong, "and yet, not charge the buyers more."
The OLA showroom opens to e-applicants and the public on Mar 19 and 20 at 70 Anchorvale Crescent. Final pricing will also be made available then.