Sounds delicious: She's doing ASMR eating videos to support F&B establishments
Actress Oon Shu An took her love of recording eating sounds to the next level – and hopes all that munching and crunching puts the spotlight on local food places.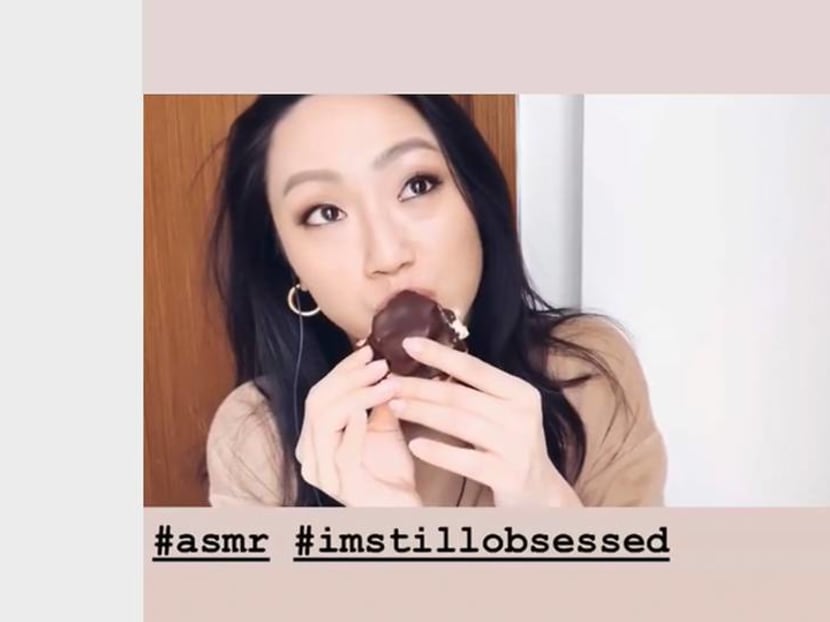 Lately, we've had to make it a point not to watch actress and online personality Oon Shu An's Instastories just before bedtime. That's because they make us so hungry, we can't fall asleep.
It's not just that the videos are of food being devoured. It's the ASMR eating symphonies that Oon has perfected: A soundtrack of impeccably crisp sounds of chewing, crunching and savouring.
Although ASMR or Autonomous Sensory Meridian Response videos have grown in online popularity over the last few years, hardly anyone in Singapore is making videos of their own – in fact, Oon doesn't know of anyone other than herself who's whispering, tapping and eating into microphones for the express purpose of sending tingles down listeners' spines.
But judging by the responses of her fans, there's certainly a community of ASMR enthusiasts whose ears prick up at her content.
Oon, who hosts the online show Tried And Tested and can be heard in Checkpoint Theatre's upcoming audio-experience play The Heart Comes To Mind, began enjoying ASMR videos about two years ago, finding their auditory effects relaxing.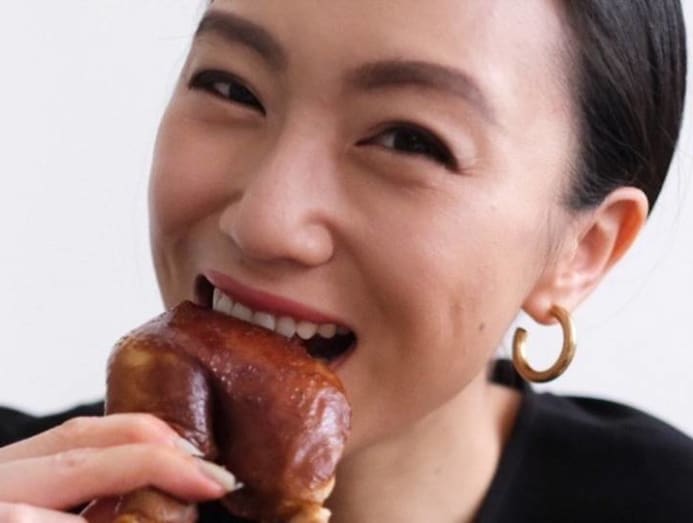 When her sister gave her a microphone for her birthday, she saw an opportunity to try it out for herself. "I would just put my mic on and plug it in, and I would just listen to myself eat," she said. "It's really, really calming. I did that for fun; then, once in a while, I started posting videos of it, also for fun."
For those not familiar with ASMR, it's a concept that can be quite hard to wrap your head around initially. "Some people are like, 'What are you doing?'" she chuckled. "I have some friends who really like it, but very few. They don't really understand what I'm doing. It's okay because I really just do it for myself."
But others, including her social media followers, have embraced her new shtick with enthusiasm. "People always say, 'It's so relaxing. I love it. Can you do more?' I am always so happy when people like it."
CHEWING FOR A CAUSE
During the "circuit breaker" period, ASMR eating has turned into more than just a sporadic hobby.
Oon realised that sharing her eating experiences could inspire people to hunger – and that she could use that to do her part to create brand and product awareness for local F&B establishments.
"If I order from them and am eating and ASMR-ing, I'll just tag the business and put in swipe-up links, and send love their way," she said.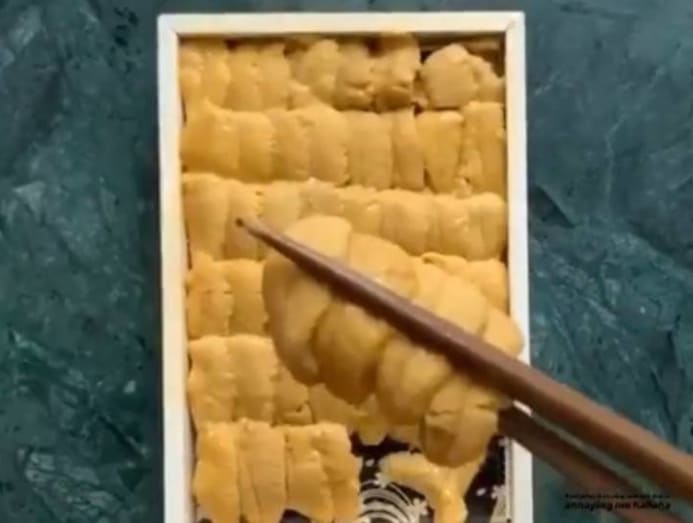 "One of the things with this COVID-19 situation is that I've been feeling quite helpless, because there are so many people who need help. You try and get educated about issues that are happening, but at some point, you feel a little bit like there's so much to do and you're only one person," she mused.
In particular, she knows that "F&B is having a really tough time – obviously they have no walk-ins, so customer numbers have dropped by so much, and some are still not getting rent relief. It's just really, really hard for them. I don't think I'm doing much but whatever I can, just do, lor."
She's especially concerned about the plight of hawkers. "They're up at 4am, preparing food, going to the market, and slogging like crazy. A lot of them work very hard to keep prices low so that more people can afford their food – and it's backbreaking work," she said.
Even if only one person is inspired to make their own order, it still makes an impact – and, happily, people do frequently let her know if they've taken her recommendation. "Some say, 'Okay, I'm going to order now!' It's really nice when they order," she said.
Some fans offer to send her food, but she tells them, "It's okay, I'll buy it."
She continued, "I have to believe that every little thing that we do is worth doing. We can't do everything but we can all do something.
"I know I'm not saving the world, but this COVID-19 thing is a marathon. So, I'm thinking of little ways to help. We do what we can."
CHEWY, CRUNCHY, SQUISHY
What's her favourite thing to ASMR eat? In other words, which foods make the best sounds?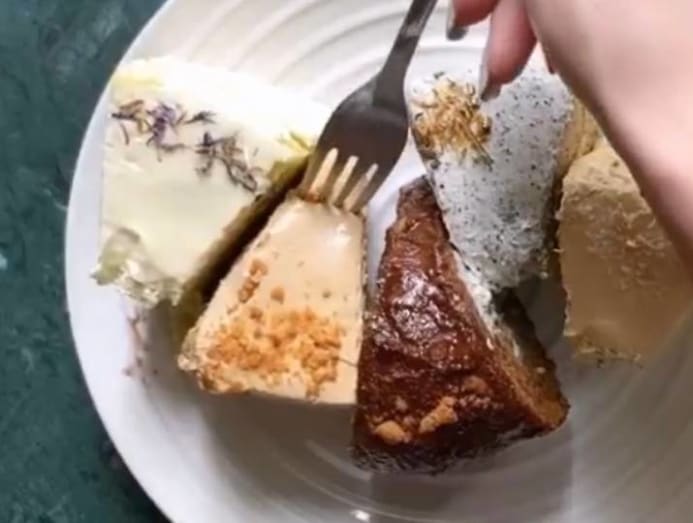 "I love anything chewy, crunchy or squishy," she enthused. "I think squishy is my favourite. In The Brickyard's chiffon cakes made a fantastic sound – very squishy. And anything stuffed with cheese – Casa Manini has this amazing eggplant parmigiana with cheese and tomato sauce. It makes an amazing squishy sound."
Another of her favourite ASMR meals has been Woon Woon Pek Beehoon at Changi Village. "I ordered their smallest seafood soup and it was massive. They had so much seafood in there – it was so good. I didn't finish the noodles, but I do eat a lot of meat. And the soup was so good, I just drank it straight out of the bowl."
On a roll, she continued, "Another one that made really good sounds was Salted & Hung's salt and pepper tripe. It was crunchy and really chewy."
Another eatery she enjoyed was Hjh Maimunah. "My friend recommended it and I had never tried it before. They had a chicken lung that was really yummy – very chewy. And their tauhu telor is so good."
Her enthusiasm is clearly contagious – leading fans to leave her amusing comments like, "'Wah, you every day just eat food ah?'"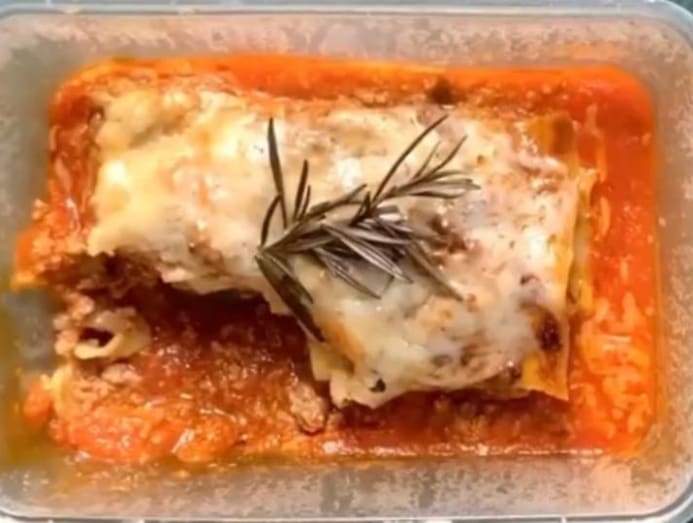 But it's certainly not as easy as it looks. For instance, the ASMR eating techniques she's learned along the way include things like varying the volume of the audio.
"I used to bring down the eating level a bit, because there are people who are like, 'This makes me feel very weird.' So, I didn't make it very loud. But then the other day Michelle Chong said, 'You have to make it louder!' So, I did an Instagram poll and asked, 'Do you all want it louder, or medium?' They said louder. And then people said, 'Wow, very shiok.'
"The funny thing is, when I edit the louder videos, it makes me hungry all over again! This month is Ramadan so I started making my posts at night, after iftar. So when I post at night, it makes me hungry at night."
Her project has grown to the point where she also takes requests from followers. These have included fried chicken, sea grapes, cucumber, watermelon, Tao Kae Noi and spicy noodles.
Oon is working her way through the list, but finds some requests easier to fulfil than others.
"Someone asked for raw broccoli. That sounds disgusting. I bought the broccoli but it's been sitting in my fridge. I'm really not looking forward to it," she laughed.