Orchard Road Christmas light-up starts from Nov 12, Great Christmas Village is coming back
The Great Christmas Village returns to Ngee Ann City Civic Plaza from Dec 7 to Jan 2 after a two-year hiatus, featuring amusement rides, live music and lots of F&B options.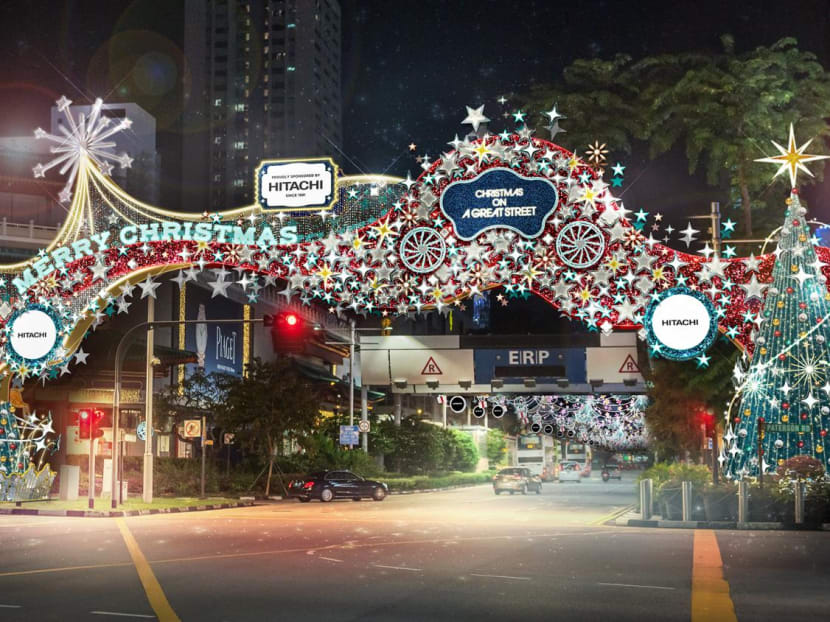 It's that time of the year again when we wonder where has the time gone! as we see Christmas decorations going up at Orchard Road at the end of October.
This year marks the 39th iteration of the annual Orchard Road Christmas light-up – officially known as Christmas on a Great Street – organised by the Orchard Road Business Association, or ORBA, and supported by the Singapore Tourism Board. 
It's also the first year that festivities on Orchard Road can be enjoyed by locals and tourists alike, with full-scale programming, since the onset of the pandemic.
And what a programme it is. From Nov 12 to Jan 2, Orchard Road is set to transform into a Christmas wonderland with glistening light displays, immersive attractions, musical entertainment and a variety of pop-up events.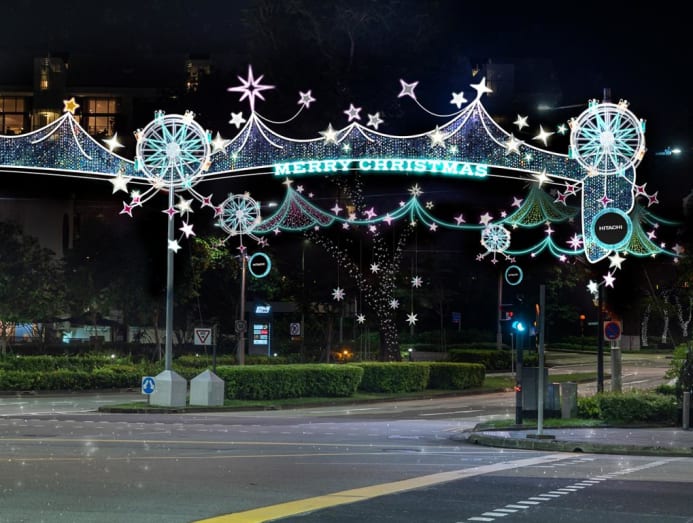 The festive lights start at Tanglin Road with a teal and white welcome arch, featuring Ferris wheels and stars – offering the first glimpse of the carnival spirit along the 3.1km of lights going all the way to Plaza Singapura.
A new feature this year is the lighting up of 104 trees with energy-saving LED white lights. These same lights will later take on pink hues when Orchard Road ushers in Chinese New Year and Valentine's Day in 2023.
The main arch of Orchard Road, located at the junction of Orchard Road and Scotts Road, measures 16m tall. It features a medley of red, white and teal design elements, including ornate Christmas trees decorated with reindeer and baubles.
THE GREAT CHRISTMAS VILLAGE
After a two-year hiatus because of the pandemic, the Great Christmas Village returns to Ngee Ann City Civic Plaza from Dec 7 to Jan 2. It will feature amusement rides, live music and lots of F&B options including VeganBurg, specialty Thai grills and a beer garden to set the festive mood.
New additions to the Christmas Village include an all-white carousel, a licensed character Inflatable Bouncer and other rides such as the Samba Balloon, Red Swing, Pirate Ship, Trackless Train and Teacups to entertain the whole family.
Visitors can also pick up fun new skills such as alcohol ink painting, tapestry weaving, clay modelling and crafting at art workshops.
And on Friday to Sunday evenings, visitors can enjoy live music from local acts such as Jack & Rai, Cold Cut Duo, Daniel Sid, Fyrdaus Macbeth and more.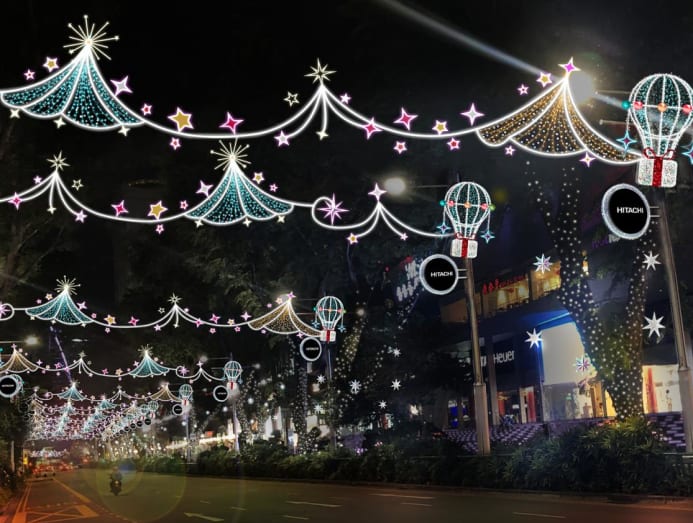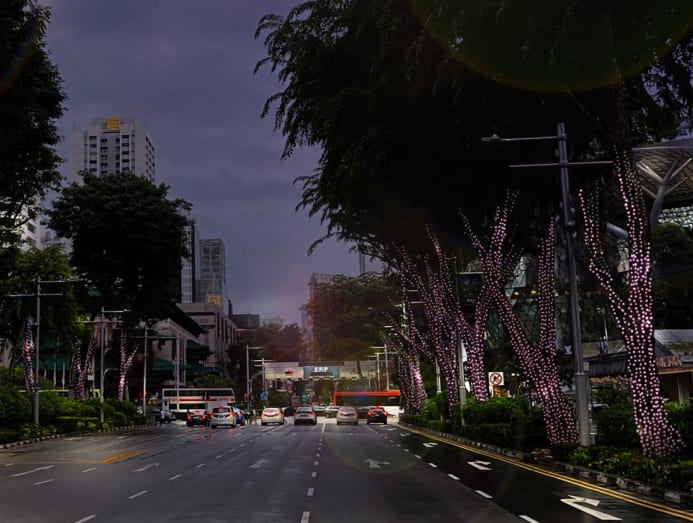 OUTDOOR PROJECTION SHOW, AR TECH AND MORE
Also returning this year is a 10-minute multimedia 3D projection show with augmented reality, or AR, taking place each night from 7pm to 10pm on the facade of the Mandarin Gallery facing Ngee Ann City.
This is also where you can find the countdown clock for Christmas Day and the New Year's Eve celebrations.
For the first time this year, the other facade of the building – facing Somerset – will also feature multimedia 3D projection. Passers-by will be treated to a specially curated Christmas show featuring a visual spectacle of past light-ups, a multi-tiered rotating carousel with galloping horses, a spinning Ferris wheel, arcade games and a firework display in AR.
The Christmas on A Great Street 2022 Community Chest Light-Up Ceremony, officiated by President Halimah Yacob, will be held on Nov 12, kickstarting seven weeks of festive celebrations. In partnership with Community Chest, this year's Light-Up Ceremony theme is "Give Thanks and Rejoice".
Mark Shaw, chairman of Orchard Road Business Association, said: "This year's Christmas on A Great Street is very significant for businesses on Orchard Road as it marks our first Christmas since the start of the pandemic in 2020 where most restrictions have been lifted, and we are seeing the return of tourists from around the world. To mark the occasion, our light-up features more interactive and experiential components this year than ever."
For more information, head to christmas.orchardroad.org.