Actor Orlando Bloom mourns dead dog with a tattoo of its name on his chest
The Lord Of The Ring actor's labradoodle, Mighty, went missing a week ago. Bloom revealed in an Instagram post that his dog was "on the other side now".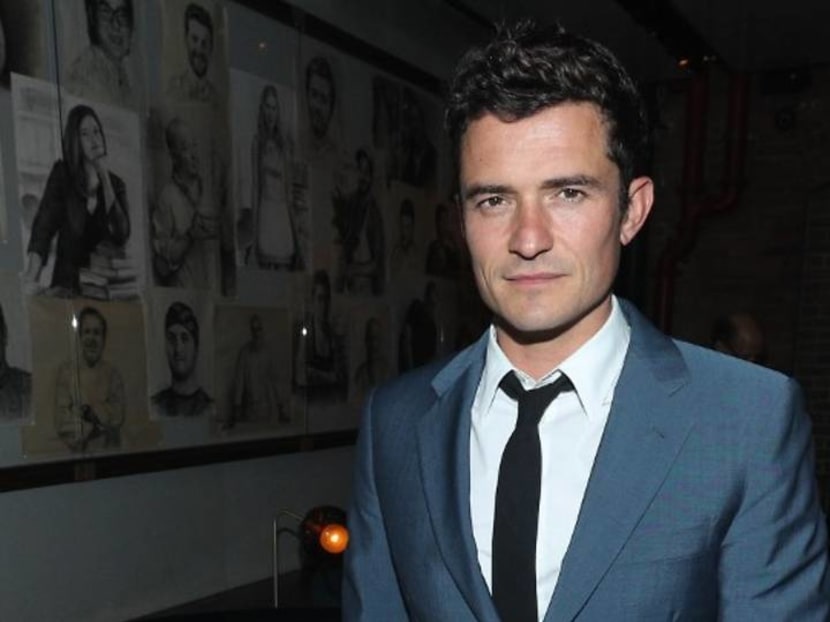 Orlando Bloom's missing dog has died and the grieving actor has inked its name on his chest to mourn the loss.
Bloom posted on Instagram on Wednesday (Jul 22) that Mighty, a labradoodle, was "on the other side now".
He shared that Mighty's collar had been found after seven days of searching where they "crawled thru all the man holes, under the roads, searched every back yard" to look for him.
Bloom's new tattoo across the left side of his chest is of Mighty's name, with an ace of spades symbol within the shape of a heart.
The 43-year-old Lord Of The Rings actor revealed that he had wept more this week than he thought possible, which he said was "very cathartic and healing". He referred to his bond with Mighty as "a soul connection".
Bloom added in the Instagram caption: "I feel so grateful to have learned from my little Mighty man that love is eternal and the true meaning of devotion. I feel sure he was looking down on me whistling in every back yard and knowing that I was doing all I possibly could to respect our bond."
Bloom is currently expecting his first child with fiancee Katy Perry. He also has a nine-year-old son with ex-wife, Australian model Miranda Kerr.