Singapore's panda cub is turning 100 days old and he's finally getting a name in December
The judging panel received more than 64,000 votes for the shortlisted names. What's your pick: Hong Hong, Le Le, Xin Le, Xin Yang or Xin Yuan?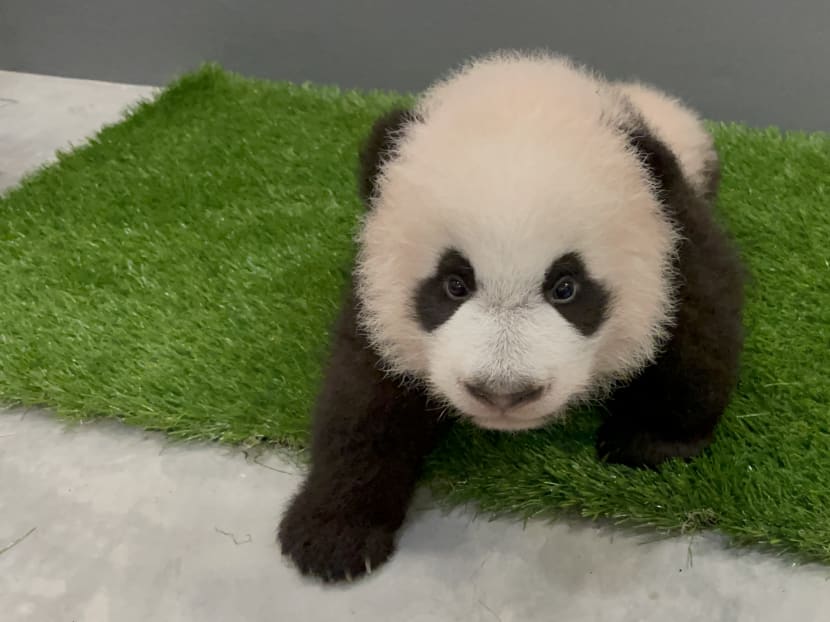 It is almost 100 days after Singapore welcomed its first giant panda cub, Kai Kai and Jia Jia's baby. He turns 100 days old on Sunday (Nov 21) – and soon, the public can look forward to his public debut, with a brand new name.
The 100-day celebration is customary in China, where the giant pandas hail from, to mark the end of the most vulnerable period for both mother and baby. As the day approaches, Mandai Wildlife Group's panda care team is now preparing for the cub's public debut.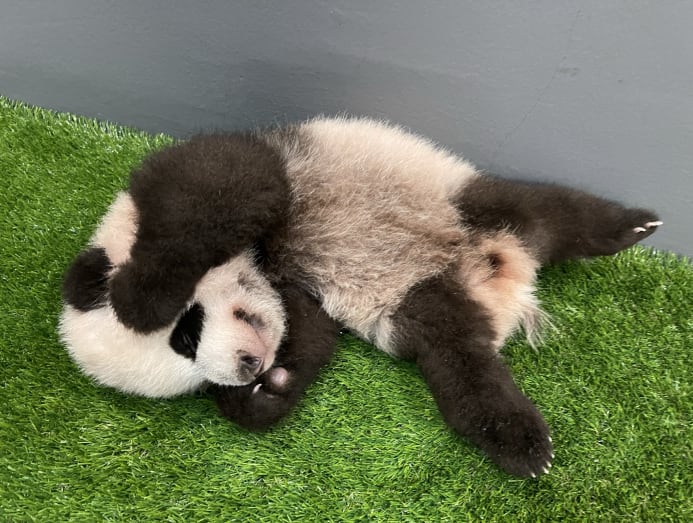 Currently weighing just over 6kg and measuring 67cm, the panda cub has grown out his baby teeth and developed crawl-walking skills that let him roam independently. 
The cub's gender was revealed back in September this year, as members of the public were invited to submit name suggestions. 
Now, Singaporeans can look forward to the cub's name-reveal sometime in December.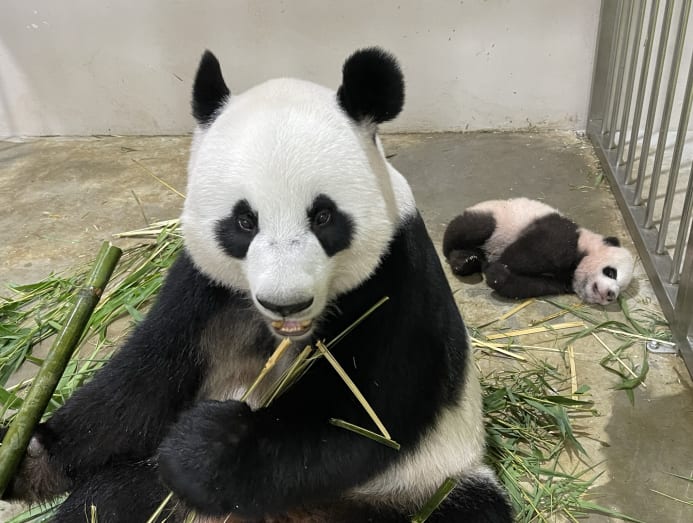 "We would like to thank the public for their help in the naming process, which received more than 64,000 votes," said Mandai Wildlife Group's Group CEO, Mike Barclay. 
Having reviewed public submissions, the judging panel shortlisted the names 宏宏 (Hong Hong), 叻叻 (Le Le), 新乐 (Xin Le), 新阳 (Xin Yang) and 新缘 (Xin Yuan). Of the five, Kai Kai and Jia Jia's baby will take the name with the highest number of public votes.
As the panda cub matures, River Wonders guests can expect to catch glimpses of him roaming the Giant Panda Forest in the coming weeks, Barclay added. "As he becomes more comfortable and independent, we expect him to join Jia Jia in her public exhibit from early next year."
In preparation for his public debut, the park's panda care team is conditioning the cub to be away from Jia Jia for longer periods of time. To help him adapt to different surroundings, the team is also introducing him to new environments while monitoring the development of his motor skills. 
Born on Aug 14, Kai Kai and Jia Jia's baby is set to return to China when he reaches full independence in about two years. Following which, he will join the rest of China's panda breeding population.