Fixing stuff is cool: How the pandemic reignited a repairs revival around the world
From darning socks to upcycling Carrara marble, from Singapore to the UK, more and more people are "reassessing imperfection".
Around the world, the rigours of lockdown seem to have awoken our urge to fix things. In the US and the UK, hardware retailers reported bumper sales figures last year, as homeowners finally got around to tackling long-postponed chores.
Bike owners, wary of using crowded public transport, rushed to repair old models unused for years. Even darned and patchworked clothes are having a moment, especially following a celebrated show by Dolce & Gabbana at Milan Fashion Week.
Repair has been very much part of the pandemic zeitgeist, and not just for frugal economic reasons, but because of the emotional – perhaps sentimental – power that kept and mended or repurposed items can have.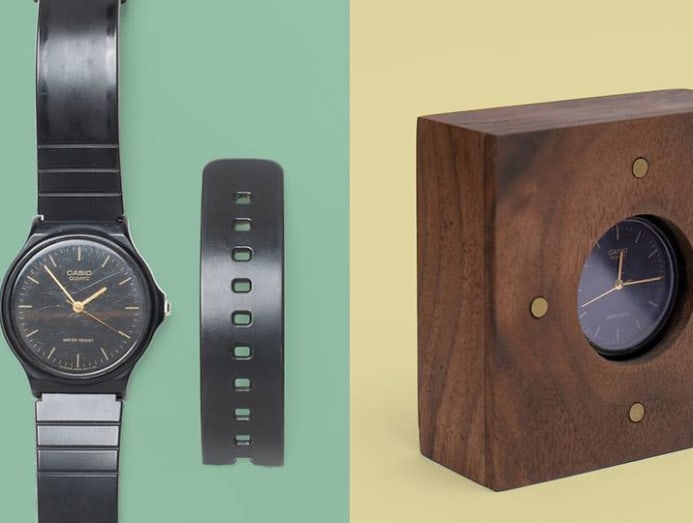 A recently concluded exhibition in Singapore celebrated this renewed interest. R For Repair – which ran at the National Design Centre – encouraged the idea of rummaging through your closets to turn up those items that broke or broke down some while ago.
"Repair is a forgotten activity," said Hans Tan, the exhibition's curator. "It's something we used to do 50 years ago. You had a hole in your shirt, you mended it."
But repair became associated with being unable to afford new things, he said. In Asia, its demise came with increasing industrialisation. The latter was a good thing, Tan said, but goods became cheaper so repair suffered.
NEW LIFE TO OLD OBJECTS
Sustainability is at the core of the issue. Each of us, according to the World Bank, throws away about three-quarters of a kilo of waste a day, much of which is burnt in an environmentally harmful way, or dumped as landfill.
But sustainability can imply "inconvenience and sacrifice", Tan said. Rather than to suggest going without, the exhibition's aim was to recast potential cast-offs in a guise different from the original, and make an emotional connection that will have us value the things we have much more.
The organising of R For Repair called for items from the public. Those selected were handed to young, local designers to come up with something that would give them new life.
Submissions included a watch with a snapped strap, a damaged tote bag and an old, broken Singer sewing machine. Each of the items on show has its own story: Memories of a first date, perhaps, a gift from parents some years ago and, in one case, something bought on a family trip overseas.
The young Asian professional classes have begun to reassess the objects they have and what goes into them, said Hunn Wai, of designers Lanzavecchia+Wai. His job was to reconfigure the watch, which is now a clock in a walnut frame.
In the case of the tote bag, originally from Calvin Klein, the owner, Arnold Goh, bought it in 2007 with his first pay cheque. Textile weaver Tiffany Loy turned it inside out, strengthened its new exterior with cotton cord, and re-presented it as a relatively classy grocery bag.
The Singer sewing machine belonged to its owner Jalea Poon's grandmother. Designers Studio Juju repaired it for use and to serve as a table top.
Eased COVID-19 restrictions in Singapore as a result of its relative success in managing the pandemic enabled a good flow of socially distanced visitors to the exhibition, said Tan. Planning began before coronavirus took hold but, across the world, the notion of repair is "very appropriate", he said.
REPAIRING'S FEEL-GOOD FACTOR
The high-end of the UK furniture trade has had a chance to profit during lockdown as luxury homeowners overhaul their interiors. Potentially valuable items often end up on the local dump at such times, a tendency builders repeat during work in restaurants and hotels.
The online platform Altra Living, founded last year, has had on sale such "repurposed and upcycled" items as a Carrara marble platter, once part of the counter in an expensive London restaurant bar, and a restored polished brass picture light by Chippenham-based specialist Richard Hathaway.
The desire for furniture makers to incorporate reclaimed and recycled materials into their work has been popular for some time. The Jan Hendzel design studio in Woolwich, south London, proudly uses reclaimed timber, often sourced from the streets of the capital.
Its work also combines modern machinery methods with the traditional skills of carpentry to create some striking items.
For the rest of us, lockdown has proved the perfect time to "pull your finger out", said James Forrester, a director of Birmingham estate agents Barrows and Forrester. He has published a list of 10 household repairs anyone, he said, can do in about 35 hours.
"Use a grout pen" and in minutes your bathroom tiling has a "showroom finish". Other quick fixes include painting a room, modernising furniture and silencing creaky floorboards.
For those wanting to sell their house, it can all help to woo buyers, said Forrester. But there is also the "good feel factor on people's mental health".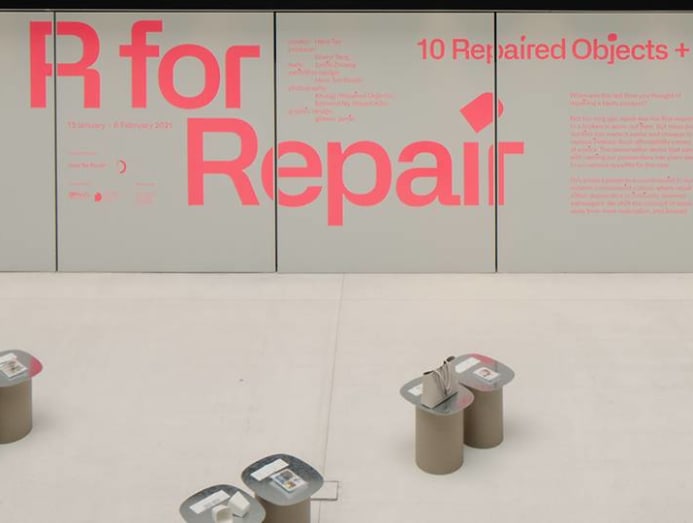 'ANTIDOTE TO THROWAWAY SOCIETY'
In the established repair industry, things are tough. Timpson, the watch, phone and shoe-mending specialists, told me its phone repair business is doing well, but shoes have been quiet.
"People are staying at home in their carpet slippers," said chief executive James Timpson. Of its 2,100 branches, many small and in inner-city areas hard hit by the economic effects of the pandemic, 980 remain open, he added.
The company benefited after the 2008 financial crisis from what he called at the time a "make do and mend society". As England's third national lockdown continues, is Timpson anticipating more of the same resilient spirit? "Bloody hope so," he said. But "we'll be fine". Having had "10 good years before COVID, we'll do okay for a year yet".
This indicates that what's referred to as "the modern mending movement" has been around much longer than the pandemic.
Brighton-based Dutch textiles expert Tom van Deijnan, for example, began his blog, The Visible Mending Programme, advocating the cause of clothes repair about a decade ago.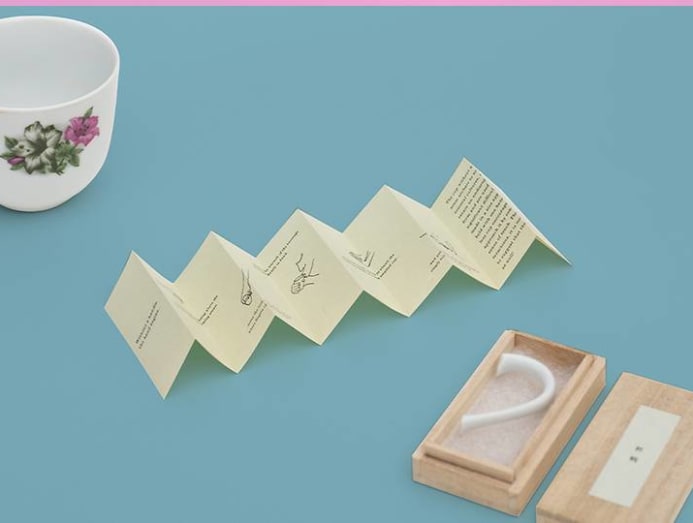 In Japan, the ancient art of darning has had a revival, led by prolific author on the subject Hikaru Noguchi. It calls for us to "reassess imperfection". Clothes darned become more personal and, not just fit for purpose, reflect the person wearing them. Everyone damages different areas, said Noguchi.
In its infinitely adaptive way, the market economy is bending to absorb the movement. Patchwork has proved a favourite technique for such fashion labels as Calvin Klein, which has incorporated the look in designs for belts, jeans and shirts.
The irony here is that the recent interest in repair is, in part, a reaction to the market system itself. In electronics, for example, enthusiasts annoyed by manufacturers' poor supply of parts with which devices can be mended have for some time been lobbying for the "right to repair".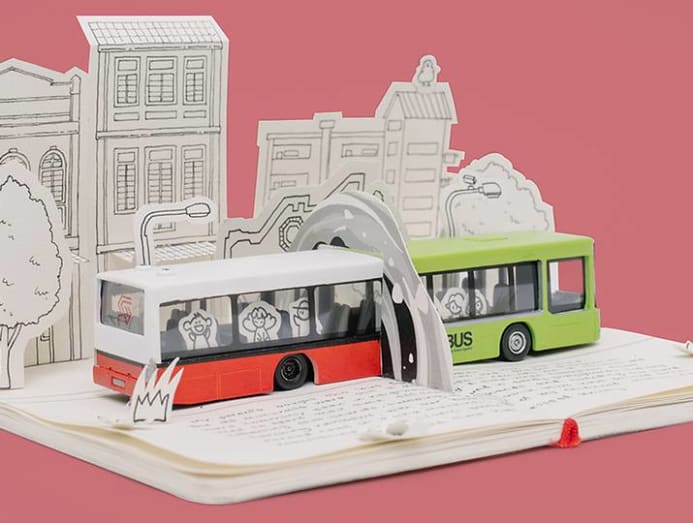 In the 1930s, "planned obsolescence" – making goods to be less durable than once was the case – was sometimes billed as a way out of the economic depression. With the latest recession comes the call to repair and keep on keeping stuff.
In the UK, the popular BBC TV programme The Repair Shop advertises itself as "an antidote to the throwaway society". Heavy on personal stories, it features people presenting their old and varied items – anything from a street barrow used to sell bananas in the early 1900s to a Jamaican pump organ – and receiving them back mended again in tearful appreciation.
Today's desire to repair may be a protest against the loss of skills and a realisation that it was careless to have let them slip. Baby-boomers all had family elders who darned, knitted or usefully fiddled with mechanical things. In my granddad's case, his carpentry skill a century ago quite turned the family's fortunes around.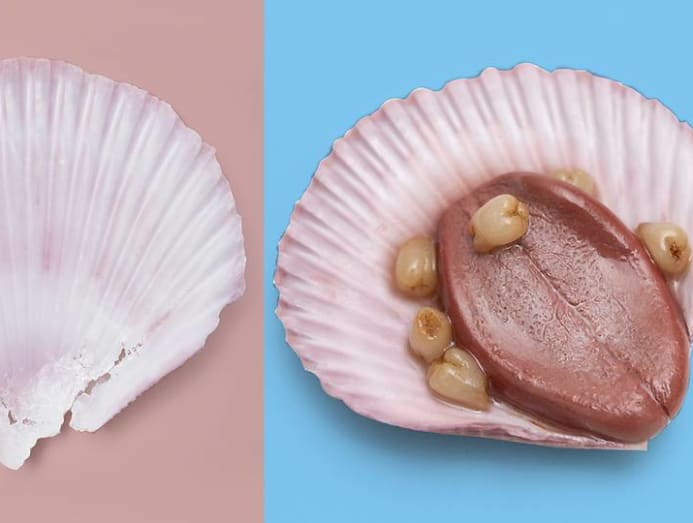 Personally, having once had the patience to thread a needle and sew a button on to a school shirt, I can attest to Tan's estimation that such virtues seemed to vanish about 50 years ago.
Tan added, however, that for all the impetus given by the pandemic, the idea behind the Singapore exhibition was not simply the rediscovery of old skills but to discover new ones that do something more than restoration. The purpose, he said, is to tap into the personal and find the "new value added".
By Peter Chapman © 2021 The Financial Times