'So proud to be Korean': Celebrities react to Parasite's Oscars triumph
The historic win by Bong Joon-ho's movie was a cause for celebration among actors and artistes – both in Hollywood and Korea.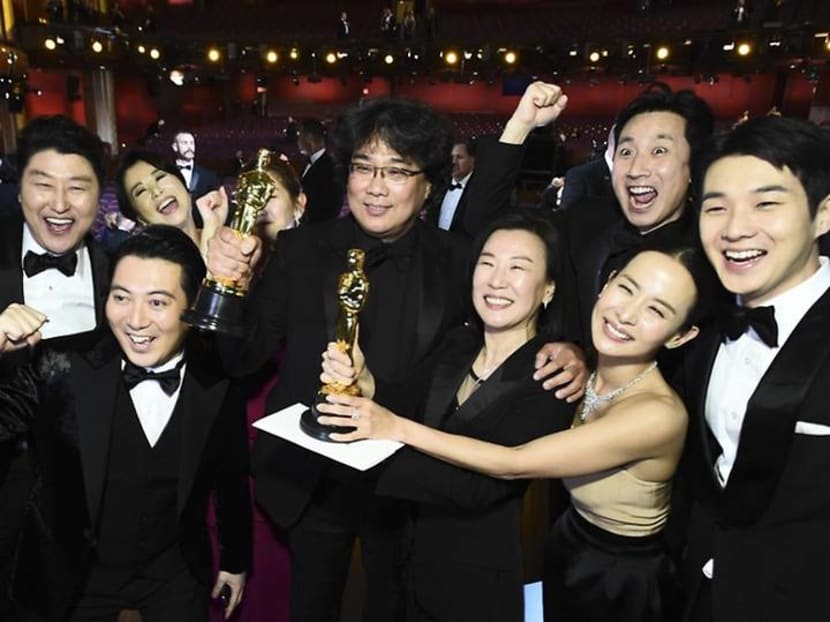 A largely all-white male nominations list and no host for the show – it would seem this year's Oscars was going to be a dud. Until Parasite came to conquer.
The historic triumph boiled down to a total of four awards: Best Film, the first one in a foreign language to do so; Best Director for Bong Joon-ho; Best Original Screenplay; and Best International Feature Film.
And naturally, many celebrities, including Asians both in the US and Korea, were elated.
American-born singer Tiffany Young of Girls Generation fame posted a video on her Instagram stories about the win. In the video, she is seen tearing up, saying: "I'm crying watching him (Bong Joon-ho) get his award."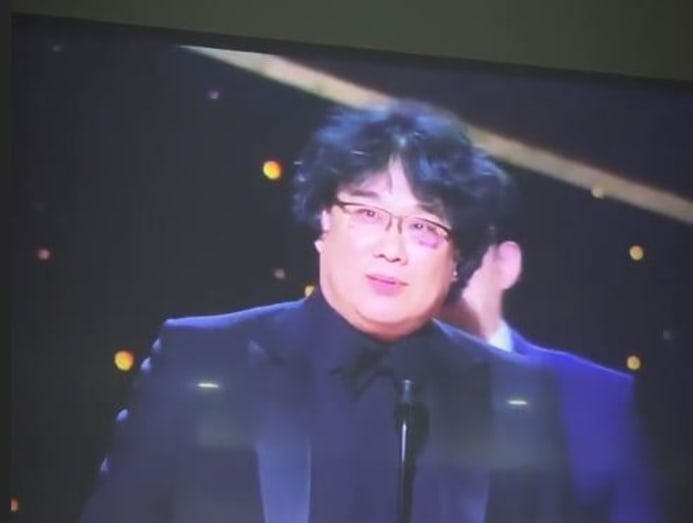 She had previously posted photos of Parasite's other Oscar wins, and a video of the moment Parasite was announced as the winner for Best Picture, along with a simple "Congratulations".
Joining her in celebrating the win was fellow K-pop artist Suho, from the boyband EXO. He posted a photo of Bong's triumphant moment in taking the Oscar, and hashtagged "Parasite!"
Park Seo-joon was noticeably exuberant over the win. The South Korean actor had two posts on Instagram, the first of which was a video in which he is heard exclaiming "Whoa!" in the background as Parasite's win was announced.
He wrote in the caption: "This is crazy."
According to kstarlive, Park is a good friend of Choi Woo-shik, who plays Kim Ki-woo in the movie.
Park's other post was a photo of Choi on-stage after winning the award.
The win was celebrated not just by South Korean celebrities – many Asian-American actors and actresses also joined in, highlighting the importance of what Parasite's win meant for diversity and representation.
Actress Sandra Oh tweeted: "Congratulations @ParasiteMovie So so proud to be Korean."
Actor John Cho had a slightly more interesting take on the win.
He joked on Twitter: "Standing with Parasite crew, I got congratulated A LOT. Lol."
Director John Chu, who brought Singapore into the Hollywood spotlight with Crazy Rich Asians, was ecstatic.
"Parasite Parasite Parasite Parasite!!!! Oh my gawwwdddd Parasite did it!!!! Director Bong did it!!" He tweeted. "The whole insanely talented cast did it!! South Korea did it. History made. Heading out to celebrate all night!!!"
Meanwhile, Kumail Nanjiani chipped in about his one Oscars-related tweet being about Parasite.
Finally, Priyanka Chopra also tweeted a lengthy message. "It's so emotional to see an international film like Parasite, in Korean with English subtitles, not only receive a warm embrace from audiences around the world, but also this kind of recognition from one of the most prestigious film academy's in the world. It's time for representation," she wrote. "Congratulations to the entire film for shattering the glass ceiling."