Korean star Park Seo-joon on how he relaxes and recharges from his busy lifestyle
The popular actor shares with CNA Lifestyle how he spends his free time in between his busy filming schedule and managing big ambassadorships like Skechers.
Park Seo-joon is undeniably one of South Korea's biggest stars, with a string of top-rated K-drama hits like What's Wrong With Secretary Kim?, Hwarang: The Poet Warrior Youth and Itaewon Class under his belt, as well as cameos in Record Of Youth and Oscar-winning film Parasite.
He's also highly sought after to endorse a multitude of products – running the gamut from Montblanc and Laneige to Tommy Hilfiger and Skechers.
And now, the 33-year-old's star is about to skyrocket globally as he enters the Marvel Cinematic Universe (MCU) with his highly-anticipated, shrouded-in-secrecy role in The Marvels – the Captain Marvel sequel starring Brie Larson.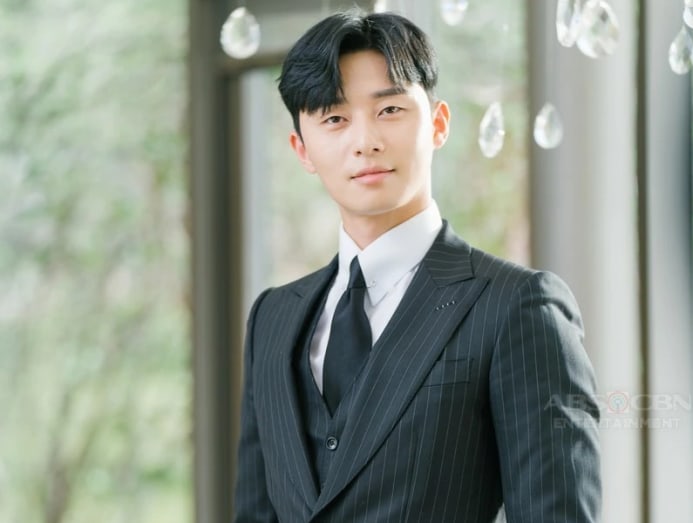 Being part of a massive project like a Marvel superhero movie must be stressful, but the actor is taking it on the chin. And yes, that includes keeping all information about his much talked about role on the down-low, carefully side-stepping even generic The Marvels questions CNA Lifestyle tried to gently nudge out of him through an email interview. What's your favourite Marvel movie? How do you prepare before stepping on any film set? Which do you find more challenging: TV or films? He didn't bite. 
He did, however, offer to share with us how he copes and deals with stress in his daily life.
"When I'm resting, I try not to think about anything as much as possible," he said. "It is said that rest is not the body resting but the mind resting. That is how I destress and get recharged to take on new challenges ahead."
And even though he's dealing with a career that's on a supersonic trajectory, the Skechers regional brand ambassador does manage to carve out some me time to relax, exercise and catch up on videos after work.
"I spend most of my time relaxing at home after work. And depending on my mood, I will watch different genres of drama or movie as well as YouTube videos so as to keep up-to-date on what's trending. However, I have been very busy with filming recently, So I have not had the time to watch any dramas or movies. I also often exercise at home."
He continued: "During the days of pre-COVID-19 pandemic, I would meet up with friends or recharge my mind by travelling. But with the current situation, I am more careful about heading out."
Park also told CNA Lifestyle that "being an actor has always been my dream".
"I know even though I would build and gain different experiences through other jobs, I have decided and challenged myself to become an actor," he shared.
And it's this very tenacity and focus that propelled the actor to cement his place as one of South Korea's most bankable stars, sought after by fans, studios and brands alike. 
So how does Park go about picking and choosing the brands he'd like to align with?
"I had known Skechers since I was a student and I love how the brand is so sporty and full of energy and vitality," he said, explaining why he said "yes" to the footwear brand. "When I was approached to be their brand ambassador, I was most delighted and felt that it was a great opportunity to engage with my fans across the region, despite the psychological distance that the COVID-19 pandemic has created, and I am grateful to have received everyone's support thus far."
The kind of "support" he reiterates that he's aware of, especially from his Singapore fans.
"It is a pity that I am not able to meet with my fans this year due to the pandemic. I remember the last time I was in Singapore was in 2017, where my fans greeted and welcomed me with such great warmth. I hope I will be able to see them in person again soon, when the COVID-19 measures are eased!"