Creative Capital: Michelin-starred Vianney Massot's Singaporean pastry chef opens online
Maxine Ngooi may only be 29 but she has already worked for two award-winning chefs and looks set to pick up accolades of her own.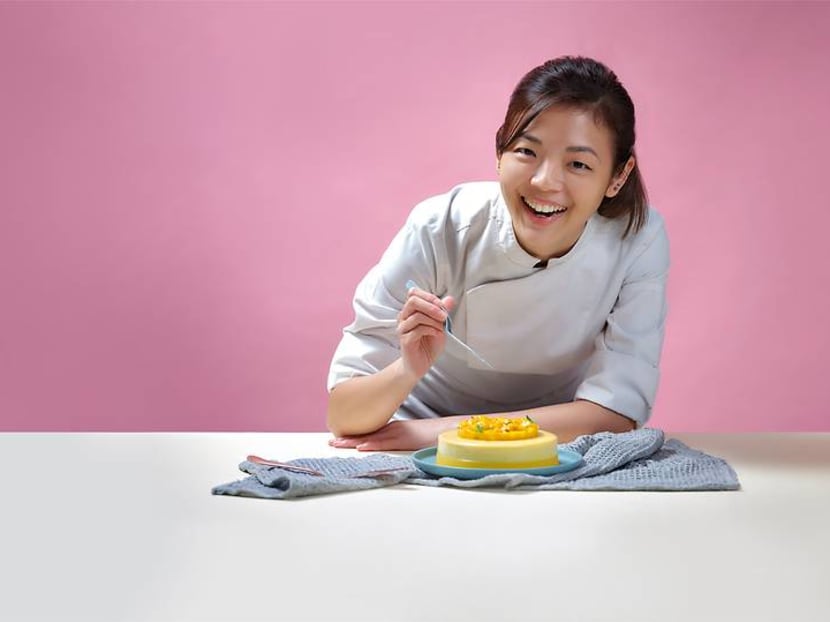 A few weeks ago, based on the recommendation of restaurateur and foodie Loh Lik Peng, who charmingly raves with enthusiasm on Instagram about restaurants and food businesses not within his own ever-growing business empire, I ordered a box of pastries to be delivered to my home. 
I was quite excited to try them as I had previously eaten a pretty incredible dessert made by this same chef, who used to run the pastry kitchen at Michelin-starred restaurant Vianney Massot.

Chef Maxine Ngooi, who turned 29 this past week, is the proprietress and head chef behind Tigerlily Patisserie, which opened at the end of August. Tigerlily offers customers two options, either a sweet box or a savoury one. Each has four pastries, all of which are delicious. And I can say that quite honestly, having eaten my way through first the savoury box and then a week later the sweet one.

In addition to her time at Vianney Massot, Chef Ngooi had previously worked for said chef when he was head chef at three Michelin-starred Joel Robuchon Restaurant. Before that she trained under Cheryl Koh, head pastry chef at three Michelin-starred Les Amis restaurant and herself the founder of Tarte by Cheryl Koh. 
Which all means to say that Chef Ngooi has some pretty incredible experience. What amazes me is that she had never had professional training before going to work for Chef Koh.

Helping Chef Ngooi open Tigerlily is the Ebb & Flow Group, who also own The Dragon Chamber, Nasi Nuri, Kairos Caviar, Wrap Bstrd, Sunny Slices and Love Handle Burgers – and were also behind Vianney Massot.
WHAT MADE YOU DECIDE TO PURSUE A CAREER IN CULINARY?
While pursuing my business degree in Sydney, I used to live within walking distance of a farmer's market. Just looking at the variety of fresh fruits and vegetables that were readily available made me curious as to what I could do with them. So I purchased different cooking magazines and cookbooks and started spending my time experimenting with fresh ingredients and new cooking techniques.

HOW DID YOUR PARENTS REACT TO THE DECISION?
I've always been interested in cooking and baking so it didn't really come as a surprise to them. My mother who was a chef who ran her own restaurant was especially supportive. My father, while sceptical, was reassured that I had a degree to fall back on in case things didn't work out.

WERE YOU ALWAYS A FOODIE?
I was never a picky eater. My mother is a fantastic cook, she who loves experimenting, remaking dishes she tasted on her travels, and so I was exposed to a wide variety of food from different cultures. She taught me to taste my food instead of thoughtlessly eating it. Having said that, I used to really like microwave-ready meals and instant mac and cheese when I was a kid.

YOU HAD NO TRAINING BUT PERSUADED CHERYL KOH TO HIRE YOU. HOW DID YOU DO THAT?
When I applied for the position, I shared my desire to learn and work in the industry. I also included a little showcase of the pastries I baked at home. She called me, offered a two-week trial and subsequently, hired me full-time. Perhaps she was experiencing a shortage of staff at that moment, or perhaps I somehow showed promise through my work ethic and passion for making desserts. I'm extremely thankful for the opportunity.

DID YOU LEAVE VIANNEY MASSOT KNOWING THAT YOU WANT TO START A PATISSERIE?
Actually, I wanted to travel and stage overseas, especially at a few dessert bars, but unfortunately the pandemic halted those plans. During  circuit-breaker, I noticed the demand for baked goods, especially for takeaway and delivery. People were purchasing dessert boxes and gifting them to their friends.

So when the Ebb & Flow Group approached me with the idea of starting something, I immediately jumped at the chance. I shared my vision and ideas for a patisserie and they felt that it was something that could work and everything just naturally fell into place.

WHY A PATISSERIE?
I've always wanted to have a pastry shop where I could serve my own creations and it just seemed like the right timing.

WHERE DID THE NAME TIGERLILY COME FROM?
The name came from my sister. The word 'Tiger' is also a reflection of our Asian heritage and 'Lily' is a nod to regional herbs and flavours. The name is fierce yet feminine.

WHAT'S THE VISION FOR TIGERLILY?
I really want to open up a physical space – something that is already in the pipelines. I also want to be able to offer a wider range of pastries to my customers such as a la carte items, entremets, and celebration cakes.

YOUR APPROACH TO PASTRY IS?
I think my pastries are a little different because of my racial roots. I grew up eating and learning to cook Eurasian food made by my Portuguese Eurasian mother. My father is Chinese, so now I try to incorporate Eurasian and Asian flavours into the pastries that I create. And due to my experience working in French restaurants, my baking techniques are predominantly French.

HOW HAS THE RESPONSE BEEN TO TIGERLILY SO FAR?
It's been great. People are enjoying the bake boxes and so many of them have been sending them as gifts for their friends and family which has been incredible.

YOU HAVE CREATED SOME AMAZING PLATED DESSERTS AT VIANNEY MASSOT. WILL YOU ADD COMPOSED DESSERTS AND CAKES TO THE MENU?
Yes. I would definitely love to serve plated desserts at Tigerlily in the future. I love creating plated desserts because you can be a little more experimental with them, and I really enjoy using flavours that skirt the border between sweet and savoury.

AMONG YOUR OWN PASTRIES, DO YOU HAVE A FAVOURITE?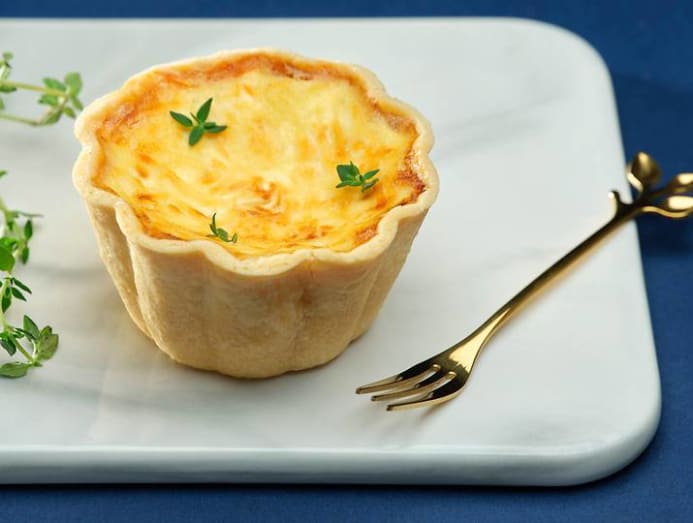 That's such a difficult question. If I had to choose, I would say it's the Mushroom and Bacon Quiche. This version is the best [version] – the result of making it over and over for the many friends and family gatherings and improving it every time I make it – I'm pretty proud of it.

WHAT'S THE HARDEST PART OF BEING A CHEF?
I think that it's the time and effort it takes to create something that takes just a few minutes to eat. And also the amount of wastage we face from inaccurately predicting how much we will sell in the day. Which is why I set a limit to the number of boxes I sell a day, to help manage and predict the quantities my team needs to produce each day.

DO YOU EVER REGRET THE DECISION?
No, I can't imagine doing anything else. Sometimes it is easy to feel overworked and disillusioned, but it's important to remind yourself of why you joined this industry in the first place. And for me, that's my love for baking and making desserts.

HOW HAS THE EXPERIENCE OF BEING YOUR OWN BOSS BEEN?
I think it's definitely been a juggling act. I found myself spending less time baking in the kitchen and more time taking care of other aspects of the business. On hearing this, my friend who is also a chef said to me, "Perhaps only now, you are a chef." I guess what he means is that the duty of a chef is much more than merely ensuring that the food is of good quality, but it also involves ensuring that everything operates smoothly in all aspects of the business.

DURING CIRCUIT BREAKER YOUR MOTHER ALSO LAUNCHED A FOOD BUSINESS?
She makes Eurasian and Peranakan food and it's casually named Mama Pinto's Kitchen by family and friends who know about it. But it's more of a hobby than anything else, so it's a little irregular. My sister will post a story on her Instagram feed (@Francescaway) to announce each new menu and we will take orders via DM.