How to make Christmas gifts more personal with wax seal, calligraphy, photos
Your family and friends deserve more than an off-the-rack Christmas card. Here are three easy alternatives to show you've put in a bit more effort – they'll appreciate the gesture.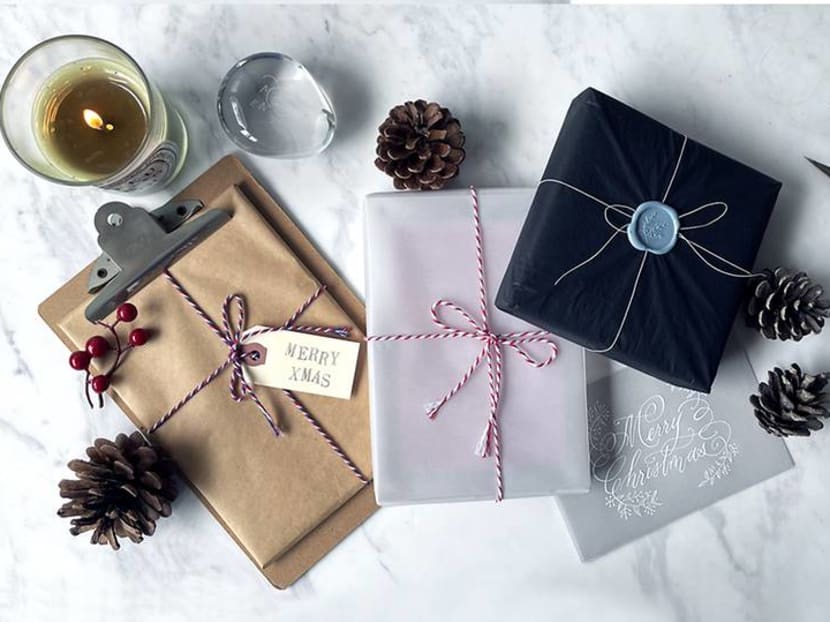 In normal times, most of us shopping for Christmas gifts would likely do things the easy way and get them wrapped at stores or resort to ready ways of packaging. 
But in a year like no other, why not make your presents to family and friends a bit more personal – and we don't just mean tacking on a readymade Christmas card.
Take a leaf from CNA Lifestyle's art director Jasper Loh and his wife Elaine Chua, who have been adding that extra touch to make their presents feel like they're one-of-a-kind.
For the past seven years, Elaine has been giving personalised calendars after a lightbulb moment looking at her Instagram photos and realising they'd be great to use.
That in itself is already a gift of sorts – but more recently, they've also been using wax seals and calligraphy to level up other gifts. "Wax seals look nicer instead of just a simple ribbon," she explained.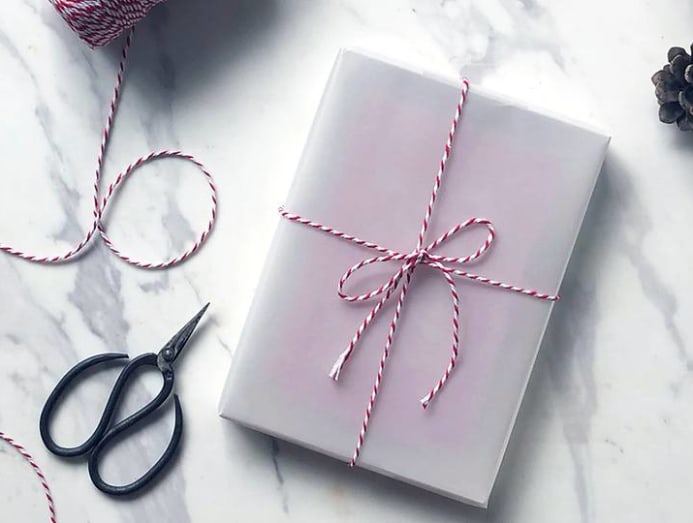 As for doing some calligraphy, she had the idea after seeing other calligraphers do it on Instagram. "I like to write so for me, I think it's nice to receive something that's handmade instead of getting off-the-shelf printed cards."
OPTION 1: USE A WAX SEAL
Difficulty level: 1
How long: Around 10 minutes
What you need: Wax stamp, wax beads, wax spoon, paper twine, candle or lighter
Procedure: Light the candle. Put one bead on your sealing wax spoon and hold it above the flame – avoid direct contact. Wait for one to two minutes for the bead to melt. Pour the wax onto the surface. Stamp and leave it to cool for one to two minutes.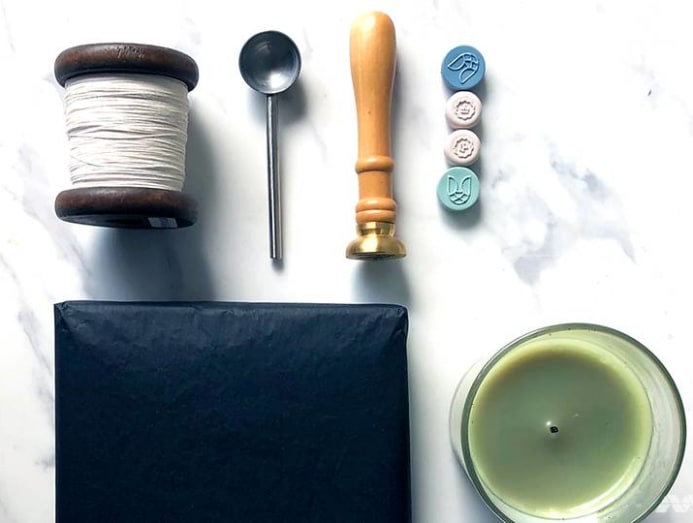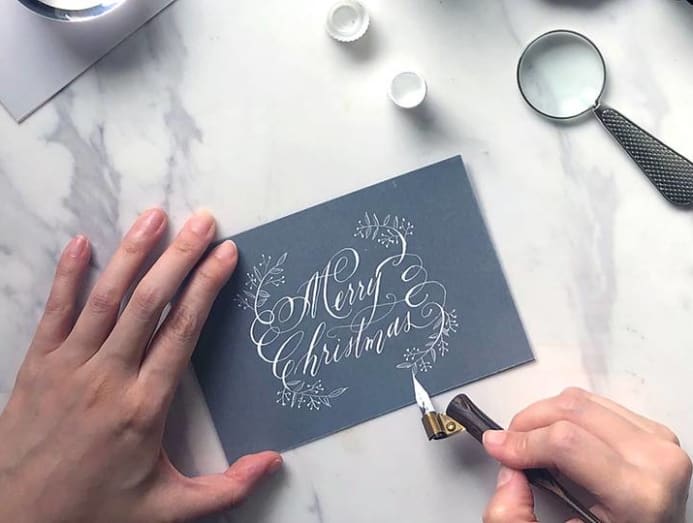 Difficulty level: 2 (once you know calligraphy)
How long: Around 30 minutes. That excludes taking online classes or going to an actual workshop.
What you need: Calligraphy nib, pen holder, Dr Ph Martin's white ink, vellum paper, acrylic frame, bakers twine
Procedure: Before even beginning, practise by attending calligraphy courses online or in person. Once you're ready, assemble everything and begin writing the text. Add on flourishing and design to the lettering. Place your completed piece onto the acrylic frame. Wrap with vellum paper and twine.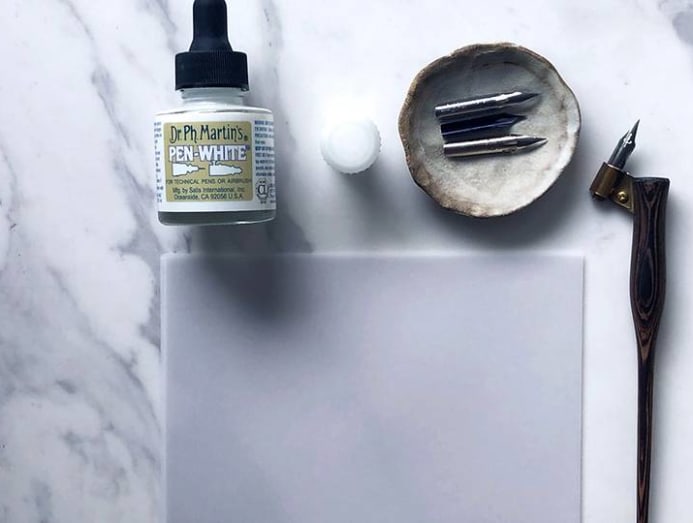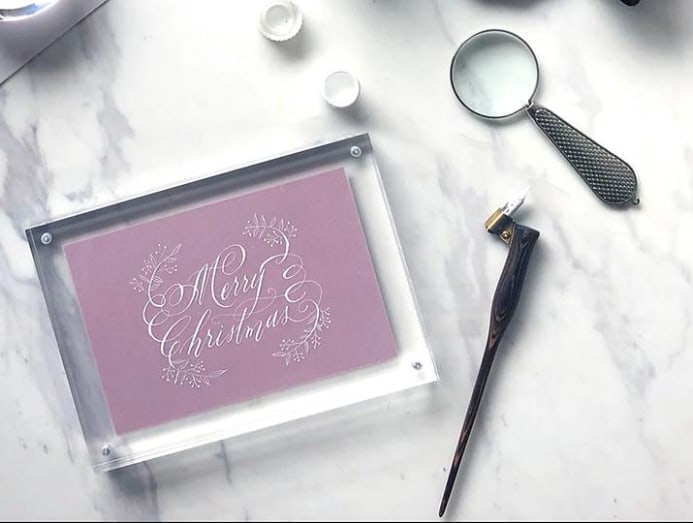 How much: S$2 for calligraphy nib, S$3 for pen holder, S$17 for ink, S$0.60 for vellum paper, S$20 for acrylic frame, S$13 for twine.
Where to buy: Art Friend or Overjoyed would have most of everything. There's also an Indonesian site called C For Calligraphy that has a wider range. Acrylic frame can be found in Muji.
Where to learn: There are online classes at Written Word Calligraphy and Veronica Halim, while The Letter J Supply has on-site workshops. All three also sell supplies.
OPTION 3: CREATE A PHOTO CALENDAR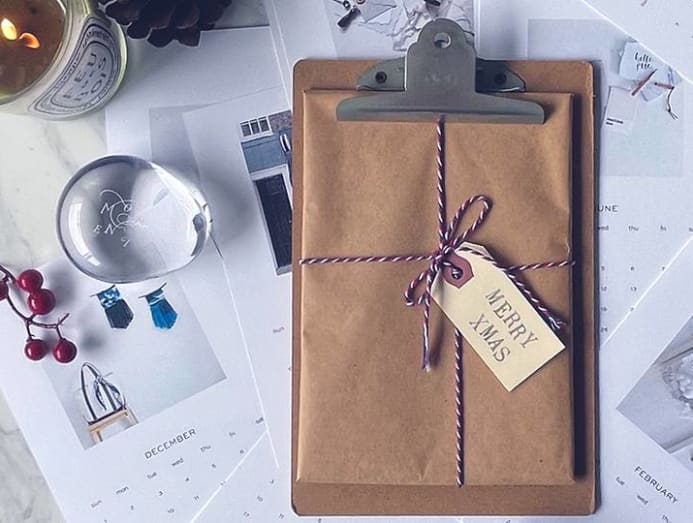 Difficulty level: 3 (aka a bit more time consuming)
How long: One day for the layout design, and around 20 minutes for cutting and wrapping
What you need: Nice photos of your choice, A4 200gsm paper, A5 clipboard, ink pad, alphabet rubber stamp set, gift tag, bakers twine – and a printer.

Procedure: Design the layout using your program or app of choice. Print these on A4 paper. Cut into A5 sizes. Stamp your wordings onto the gift tag. Wrap with twine.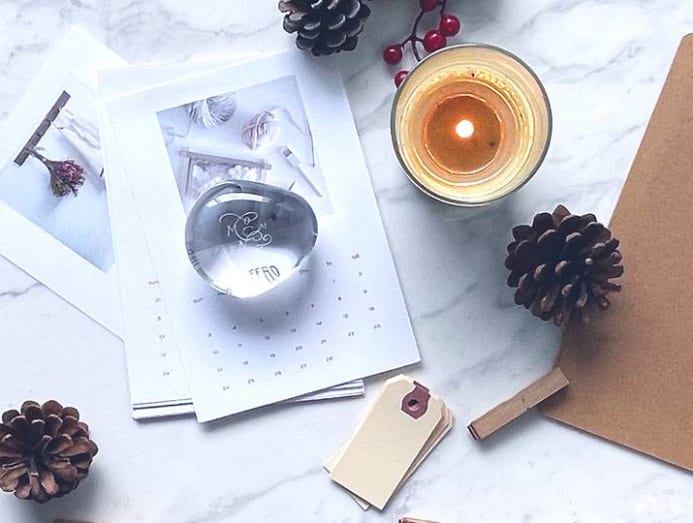 How much: Around S$0.20 per piece of paper, S$3 for the clipboard, S$13 for the rubber stamp set.
Where to buy: Art Friend or Fancy Papers. Overseas, there's Stickerrific.