Concern for Pete Davidson: 'I really don't want to be on this earth anymore'
The SNL star posted a seemingly suicidal message before deleting his Instagram account on Saturday (Dec 15), sparking concern from friends and ex-fiancee Ariana Grande.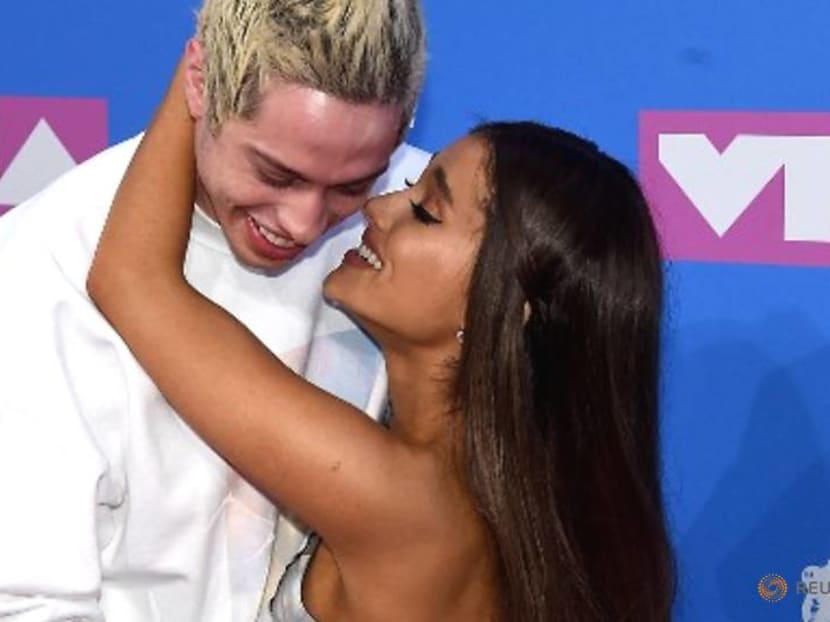 Pete Davidson hasn't been doing well. The Saturday Night Live (SNL) star, who has been struggling with mental health issues, put out a seemingly suicidal post on Instagram on Saturday (Dec 15) before deleting his account.

In his post, Davidson wrote: "I really don't want to be on this earth anymore. I'm doing my best to stay here for you but I actually don't know how much longer I can last. All I've ever tried to do was help people. Just remember I told you so".

Scores of fans called the New York Police Department (NYPD), prompting the police to check on him, reported TMZ. NBC Studios, located at 30 Rockefeller, where Davidson was rehearsing for an episode of SNL, confirmed to the NYPD that he was accounted for.

Since his split with ex-fiancee Ariana Grande in mid-October, Davidson has been posting about being bullied on social media and his diagnosis with borderline personality disorder (BPD).

Davidson's Instagram post on Saturday prompted Grande to send her support through Twitter: "Man I'm so sorry I told a dumb joke. I really didn't mean any harm. All I want everyone to be healthy and happy. So desperately. Please. My god...I'm downstairs and I'm not going anywhere if you need anyone or anything. I know u have everyone u need and that's not me, but I'm here too".

The "dumb joke" that Grande referred to was about her tweet in response to a Twitter tirade between Kanye West and Drake. In it, she had said: "Guys, I know there are grown men arguing online rn but Miley and I dropping our beautiful, new songs tonight so if y'all could please jus behave for just like a few hours so the girls can shine that'd be so sick thank u".

West tweeted back to Grande and said that "all of this foolishness weighed on my mental health". After Grande apologised for "triggering" him, Davidson weighed in with a rare Instagram post praising West for "standing up for yourself and speaking out against mental health".

That set off Grande's fans, who accused Davidson of "attacking" her with his remarks, according to E! News. The chain of events culminated in his seemingly suicidal Instagram post on Saturday.

Celebrities responded to his cry for help with tweets of support:
Rapper Machine Gun Kelly, Davidson's co-star in the upcoming film Big Time Adolescence, tweeted: "im in the plane now on the way to see Pete. gonna make sure he's good, i promise. can't have my boy in the darkness like that."