Pezzo Pizza offering Hainanese chicken rice and satay flavours
The chicken rice pizza will be available from Nov 28.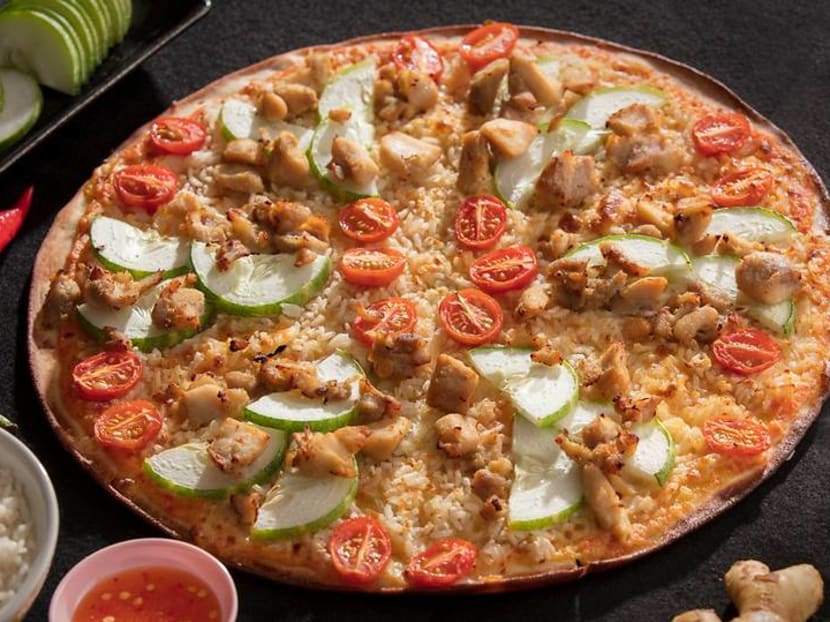 This year, we've already had prawn paste chicken burgers, nasi lemak burgers, salted egg fried chicken, durian soft-serve ice cream – but surely we've got room in our stomachs for a couple more unusually local fast-food bites?
Chicken rice or satay pizza, anyone?
This month, Pezzo is offering five new gourmet local pizza flavours, all halal, including the Hainanese Chicken Rice Pizza and the Satay Sedap Pizza.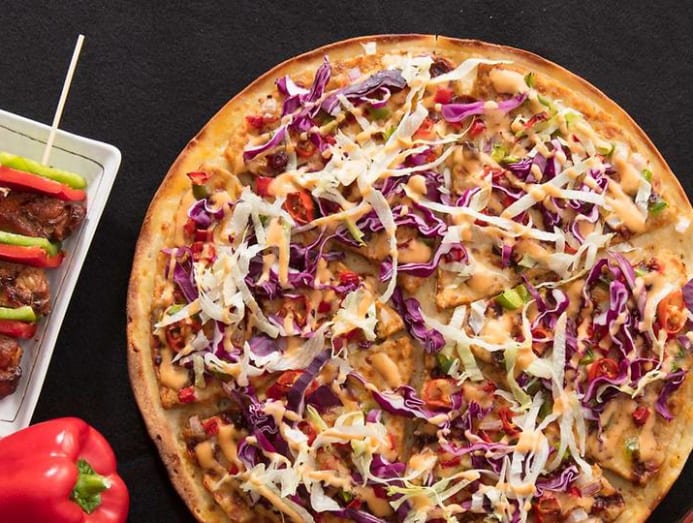 The former comprises roasted chicken, slices of fresh cucumber and cherry tomatoes as well as chicken rice (for your carb-on-carb indulgence), topped with chilli sauce and melted mozzarella cheese. Meanwhile, the satay version will be topped with chicken pieces, red onions and fresh cucumbers.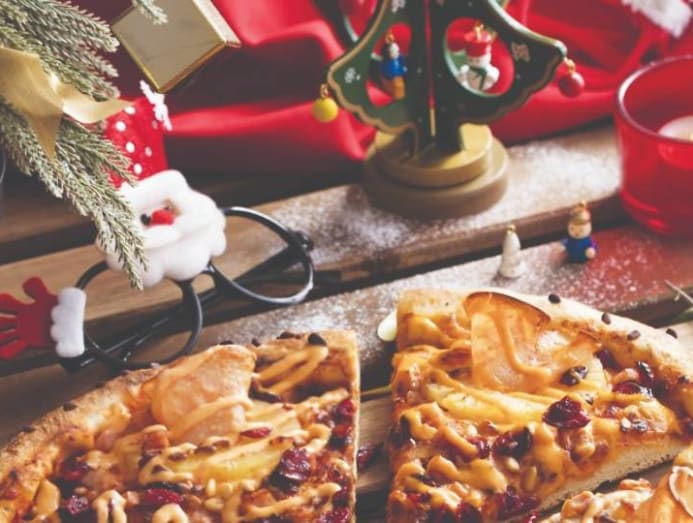 Other flavours include the self-explanatory Kebab Boom Boom!, which can apparently be wrapped and eaten as a kebab, and the Fiery Hot Chick Pizza, which comprises shredded chicken slathered with spicy chilli sauce and topped with red chillies, red and green peppers, mozzarella cheese and crispy fish chilli.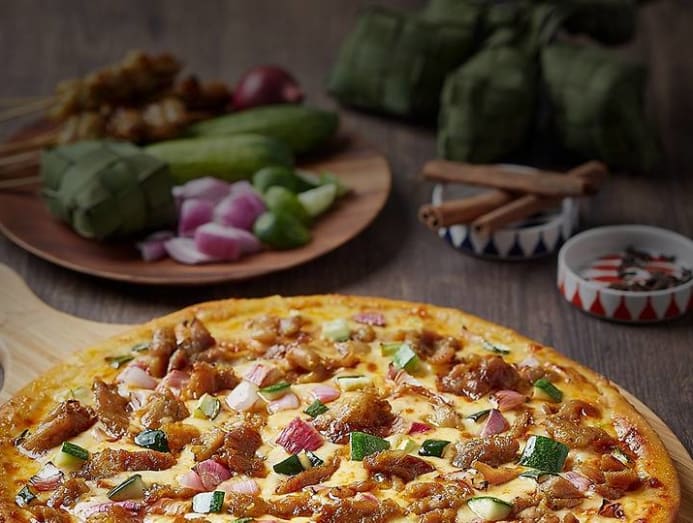 Finally, Pezzo has also launched its first mozzarella cheese-stuffed crust pizza, the festive-themed Santa's Surprise, which will have chicken ham, honey ham, sweet pineapples, pine nuts and even more mozzarella cheese.
The Hainanese Chicken Rice pizza will be available from Nov 28, while the other titles are already available at all outlets.