Filipino reporter has to deal with fighting cats behind her during live interview
Doris Bigornia's two cats started trading blows during the broadcast but the reporter managed to keep her composure.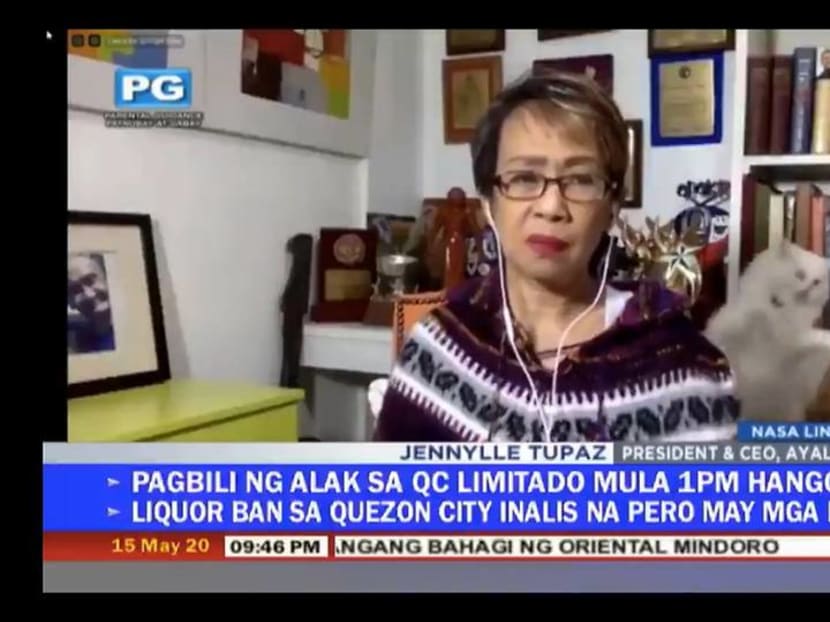 It was a battle of epic proportions, but Filipino reporter Doris Bigornia remained steadfast in doing her job on live TV.
While she was doing an interview, Bigornia's two cats Bella Luna and Nala started trading blows right behind her.
However, Bigornia managed to keep her composure and just glanced to her side periodically. Talk about being a professional. 
BIgornia shared a clip of the incident on her Twitter page on Friday (May 15), writing: "Children!!! There is a law in the studio!!!!"
Her tweet has since gone viral, with more than 10,000 retweets. 
The cats appear to have gained some fans as well. Room Rater, a Twitter account that rates Skype rooms and Zoom rooms, joked in a tweet: "The room is an 8. The cat fight is 10/10."
Another user wrote: "The cat fight was more entertaining than "Cats" the movie. Cat fight: 10/10. "Cats" the movie: 0/10."
This catfight isn't the first time a news reporter has had a home incident on live TV. In 2017, a BBC clip went viral after Professor Robert Kelly's young children wandered in by accident during an interview. Just like Bigornia, he managed to keep his composure and finished the interview without a hitch.
In April, reporter Will Reeve appeared on Good Morning America dressed appropriately from the waist up but not realising that the audience could see that he didn't have any pants on. He did insist later that he was wearing shorts.