11 standout Physical: 100 contestants: Buff 'Jay Chou', Kim Da-mi lookalike and Single's Inferno links
Here's all you need to know about some of the most popular contestants of Physical: 100 – both those who are still in and those who are out. Don't worry, no spoilers ahead.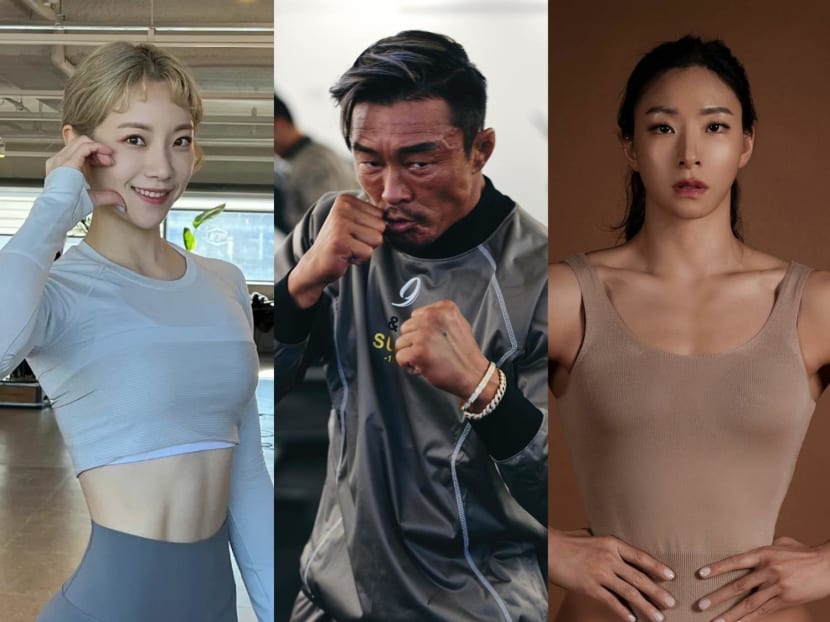 These days, everyone seems to be talking about Physical: 100, the Netflix reality show from South Korea that's pitting professional athletes against bodybuilders, and Navy SEALs against civilian fitness hobbyists, in order to find the strongest of them all.
It's been the top TV show on the streaming service for the past couple of weeks and it's not over just yet. Whether you've just hopped on the bandwagon or have been following the show already, here's a look at some of the buzz-worthy contestants from the show – whether they're still in or not, we won't spoil it for you. Time to flex those thumbs as you scroll down.
1. CHOO SUNG-HOON
The athlete of athletes and celebrity of celebrities, Choo Sung-hoon's entrance to Physical: 100 in the first episode was surprising even to the contestants in the room.
Choo Sung-hoon is a Japanese mixed martial artist (MMA), and a 2002 Asian Games gold medal winner. He's also known as Yoshihiro Akiyama, or more endearingly, Sexyama.
But for those who aren't too invested in the world of pro sports, then you might be more familiar with this version of Choo Sung-hoon: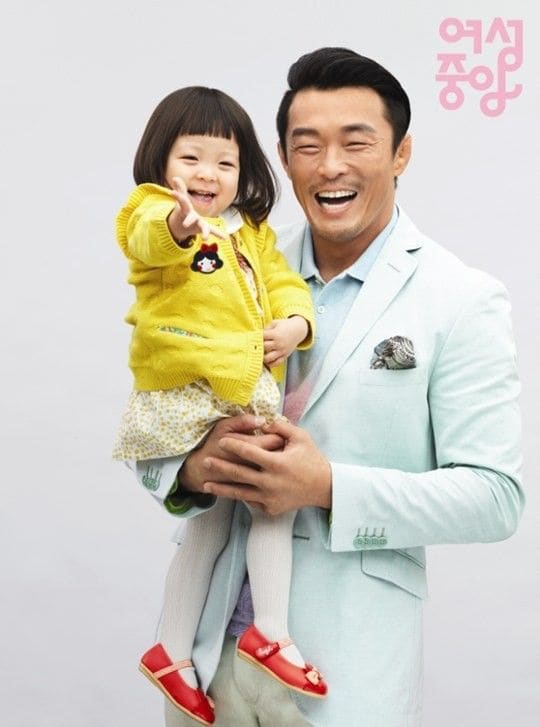 Father to Choo Sa-rang, the pair was part of the original cast of The Return Of Superman, and was well loved by the nation.
2. SHIM EUDDEUM
The fitness YouTuber who amazed us all with her endurance in Physical:100, Shim Euddeum is a Pilates instructor who is known for her wellness and fitness tips.
Her toned body is evidence of the effectiveness of her workouts, which are available on her YouTube channel.
3. NAM KYUNG-JIN
*Collective gasp* Jay Chou is on Physical: 100? That's what everyone thought too, though he did look a little more buff than the Jay Chou we're used to.
As it turned out, Nam Kyung-jin is a freestyle wrestler who won bronze during the 2014 and 2018 Asian Games as well as the 2020 Asian Championships.
4. CHA HYUN-SEUNG
Single's Inferno Season 1, ex-Wonder Girls member Sunmi's backup dancer, Street Man Fighter and now Physical:100 – this man has been everywhere lately, and we're not complaining.
Cha Hyun-seung is active as a dancer, model, and runs a YouTube channel as well.
5. AGENT H
Here's another link to Single's Inferno: If you remember Kim Jin-young from season 2 of the dating series, then you might know about him being from the Underwater Demolition Team (UDT).
Agent H, also known as Hwang Ji-hoon, was formerly from the UDT as well, and the two of them are pretty tight.
Agent H runs a YouTube channel of his own called Mission Possible. And it doesn't stop there – he's also part of a media production company named Kick the Hurdle Studio (kthd).
6. JANG EUN-SIL
If you couldn't really place a finger on who Jang Eun-sil resembles, let us help: She's arguably a mixture of actress Kim Da-mi and Seulgi of Red Velvet.
Going viral for leading her group of underdogs to victory, it seems Jang Eun-sil knows what she's doing. Jang is a wrestler and dabbles in CrossFit, all while running TikTok and YouTube channels.
7. YANG HAK-SEON
In the first episode of Physical: 100, Yang Hak-seon stole the limelight with his persistence during the hanging bar challenge.
Yang's specialty is the vault, and he's also the first South Korean to win an Olympic gold medal in artistic gymnastics.
8. YUN SUNG-BIN
Yun Sung-bin – the last to enter the arena in the first episode, and appropriately nicknamed the "iron man of South Korea" – is a skeleton racer.
For those who don't quite know what the sport is, skeleton racing involves the racer lying face down and head first on a small, skeleton bobsled.
And as if there aren't enough professional athletes in the show already, Yun Sung-bin is part of the list – he's got a gold medal as part of the men's team from the 2018 Winter Olympics
9. ELAINE WONG
It might have been a tad bit confusing when Elaine Wong introduced herself as an actress from Singapore, after all, we're not all that familiar with her.
According to her Instagram account, Wong filmed two Chinese movies named Fight In Causeway Bay 2 and Spy 1000. She was also reportedly an ex K-Pop idol trainee but did not debut.
10. DUSTIN NIPPERT
Dustin Nippert is an American baseball player who was drafted by the Arizona Diamondbacks in 2002 and made his major league debut in 2005.
He was then recruited in 2011 to play for Doosan Bears, a Korean baseball team, and has been in Korea since.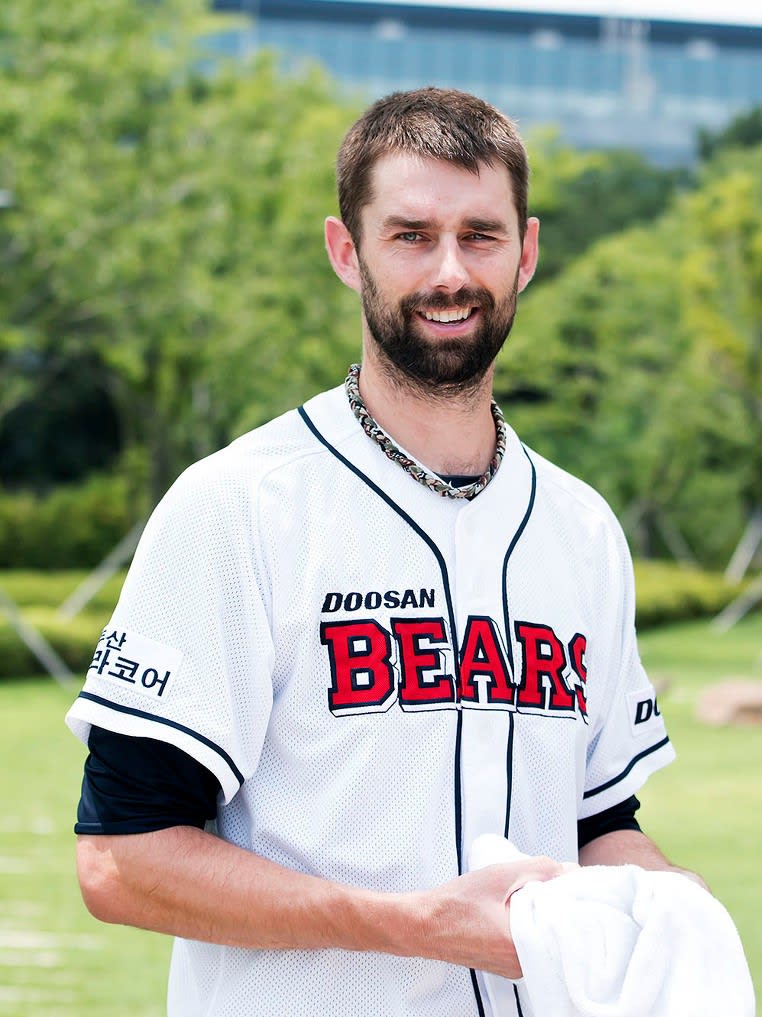 11. TARZAN
It's all in the name. Tarzan, real name Jun, is literally the modern version of Tarzan with his physique, his tan and his beautiful mane.