How to be a picnic pro: Simple hacks to enjoy your outdoor experience
Cycling? Check. Hiking? Check. How about a more chilled out outdoor "adventure" while stuck in Singapore? If you're thinking twice because of all the hassle, we've got you covered. Unless, it rains.
When was the last time you had a picnic? Yes, we know, it can sometimes be a hassle – finding the right spot, the heat, the possibility of being attacked by ants or mozzies, packing up, the heat….
But at the same time, picnics are a great way to enjoy the outdoors. It's also cost-savvy and seems like a (relatively) safer way to dine out during the pandemic. Not to mention a good option if you've run out of interesting things to do while not able to leave the country. 
But there's no need to panic about your picnic. Whether it's your first time or your last one wasn't quite what you wanted it to be, here's a quick guide on essential things to have, choosing the right spot and the best time to do so.
One more thing: All these will come in handy if the weather's good. We're sure we don't need to tell you to pack an umbrella or two, in case it rains. Or maybe reschedule.
WHAT TO BRING
1. Waterproof mat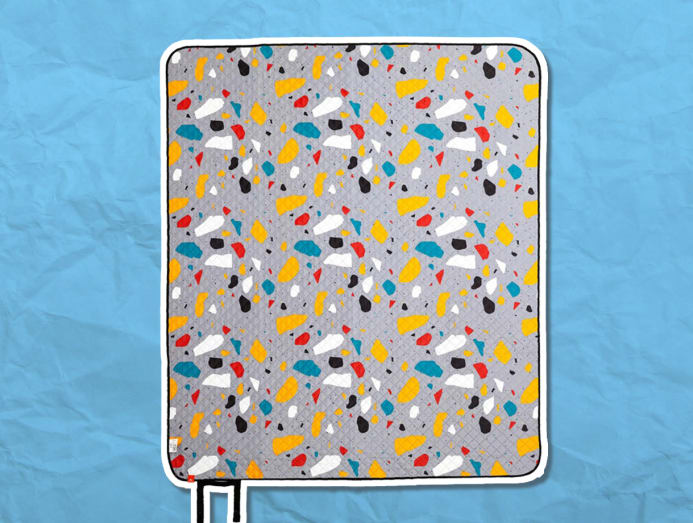 The mat is king. It's going to determine if you have a great time or a hard time. Instead of getting a thin plastic mat that tears easily, invest a little in a waterproof mat. It'll come in handy when the grass is damp –  the last thing you want is to end up dirtying your pants. A thicker mat also ensures more cushion so you don't feel the rough bumps on the ground.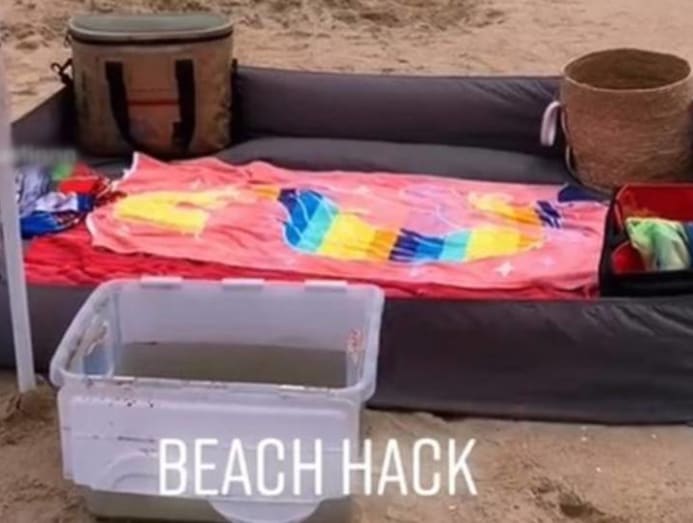 Planning a picnic by the beach? Try using old bedsheets and holding the edges up with bags. We all know how gross it is to get sand in your food and on your mat, so the edges of the bedsheet provide a shield that prevents sand from entering. Problem solved.
You don't have to splurge on an expensive mat. Decathlon offers a 140cm x 170cm waterproof mat that fits two people comfortably for just S$12.
2. Inflatable pillow
One of the biggest advantages of a picnic is being able to chill and relax after a meal instead of having to rush off to give up your seats. It may seem a little extra but you won't regret bringing your inflatable pillow if you're having an evening picnic and intend to stargaze, because why not?
The pillow doesn't take up much space in your bag and it levels up the comfort you'll get. You can get an inflatable pillow on Shopee for just over a dollar or grab this at Decathlon along with your mat for an affordable S$7.
3. Portable lamp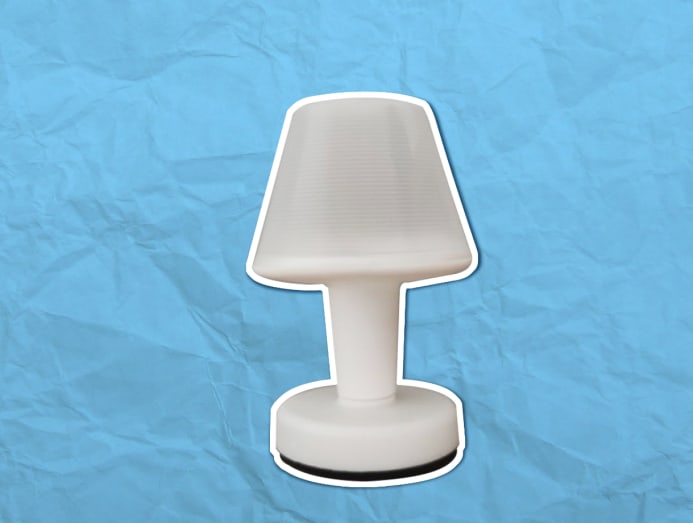 Speaking of evening picnics, it can get a little challenging when the sun sets and you find yourself fumbling with your phone torchlight while trying to open a bag of chips.
Save yourself some trouble and get a portable light that only costs S$2 at Daiso. Having lights can also help you spot every picnicker's nemeses: Insects. Imagine having a romantic evening and suddenly feel something crawling up your leg. Yikes!
4. Homemade insect spray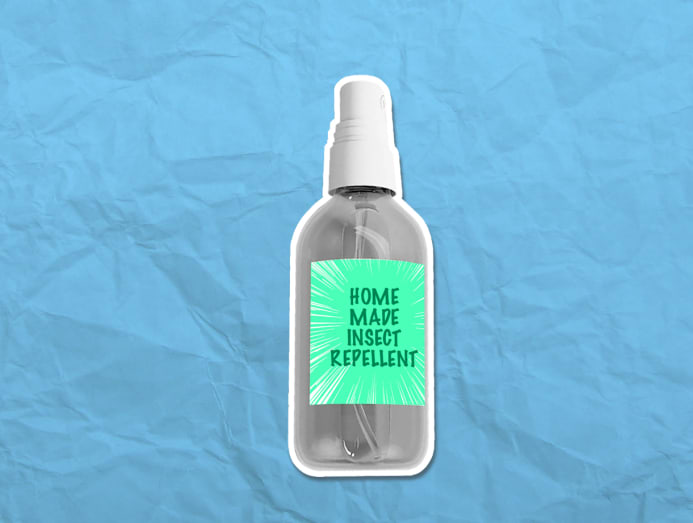 And yes, more insect-related stuff. Probably one of the main reasons why (fussy?) urbanites avoid having a picnic. Unless you're an entomologist, you'll be less than thrilled to have creepy crawlies crashing your party. Here's a little insect repellent solution you can make at home to keep the bugs away.
You'll need water, peppermint essential oil and a spray bottle.
Fill two-thirds of the spray bottle with water and add 12-15 drops of peppermint essential oil.
Shake it then spray it around the mat. For maximum effectiveness, spray it 30 minutes before the picnic.
If you do not have any of these at home or if you want to double up the protection, a trusty mosquito coil or citronella candle will do the job.
5. Cupcake liners to protects drinks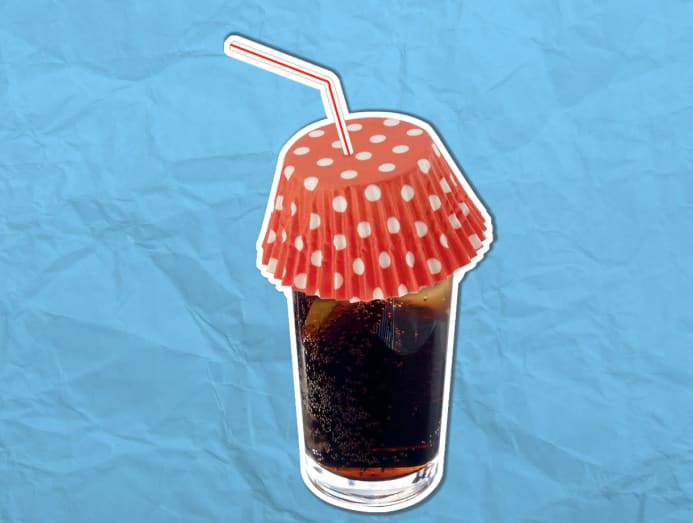 Who knew that cupcake liners could be useful? Simply place them over your open cups and it prevents bugs from crawling into your drinks. Now you don't have to keep your eyes on the drinks all the time and enjoy the beautiful scenery instead. Cheers to multipurpose products!
6. Frozen bottles of water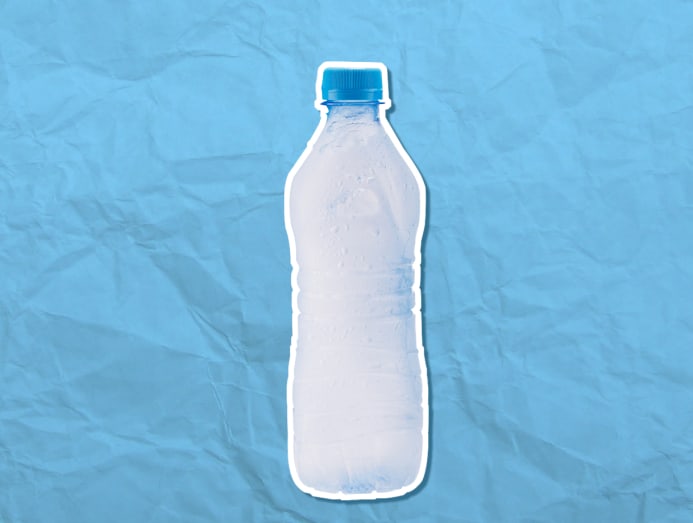 Ice always comes in handy. However, if you don't want to lug a bag to your picnic spot, freeze your plastic water bottles the night before. These will serve as coolers for your drinks and cold food. Just place them among your salads and sodas, and let them work their magic. You can also enjoy ice-cold water when it melts.
7. Portable cooling fan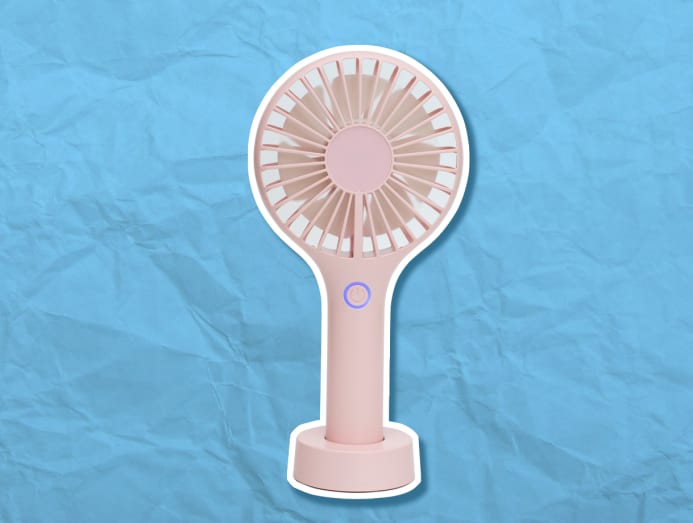 Ah, Singapore's hot weather. An outdoor picnic equals no air-conditioning, which means you'll most likely be sweating. It sounds troublesome to bring a fan but this is another thing you won't regret when you're under the scorching sun.
Remember the frozen bottles of water? You can also place them in front of your portable fan for a bit of cool air.
7. Crunchy salad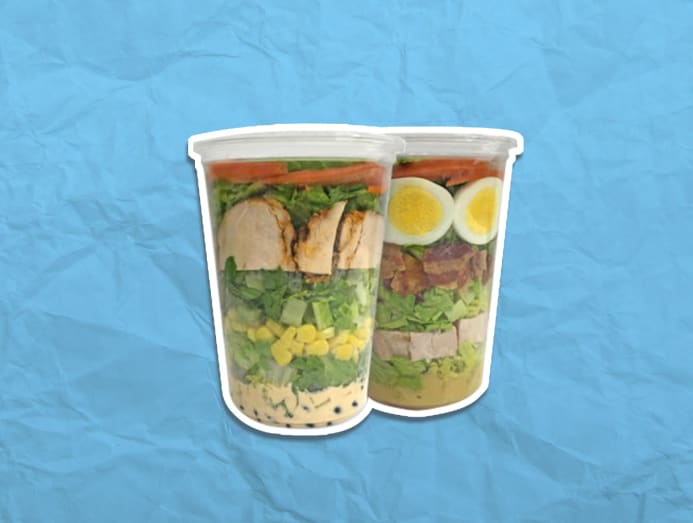 We don't usually get to eat our food immediately after making it when we go on picnics. Soggy salad isn't the worst but it isn't great either. Here's a simple hack to keep your fresh greens crunchy: Pack these in individual cups instead of throwing them all into a big lunchbox. Put the dressing at the bottom, then the salad, followed by the toppings. Once you're ready to eat, mix it all up, and voila!
8. Bring! Wet! Wipes!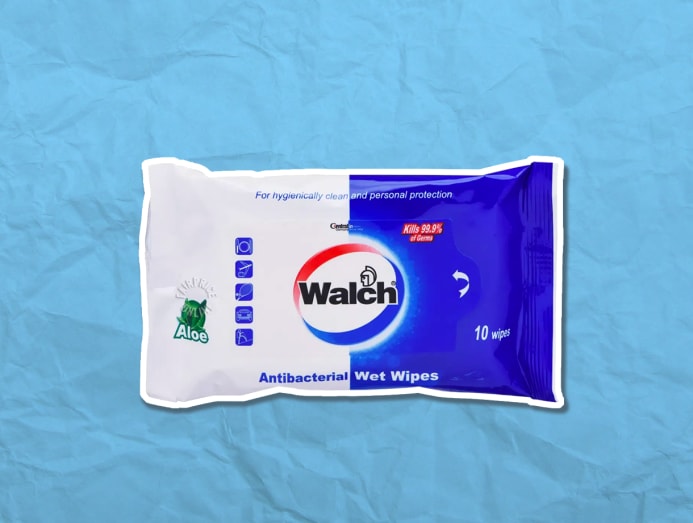 Do we really need to explain this? When you're in the middle of the park or beach, you'll be too lazy to make your way to the toilet five minutes away just to wash your hands. Wet wipes will be your lifesaver in many situations and you'll probably wish you brought more.
WHERE TO PICNIC – OR NOT
Now that we're done packing all the essentials, the next question is: Where? Or perhaps, more appropriately, where not to picnic.
Firstly, stay away from the garbage area. For obvious reasons. Ponds and puddles are also a no-go. Stagnant water areas are usually mosquito-infested. Keep an eye out for ant nests too.
If you plan to picnic at the beach, don't forget your sunscreen and umbrella. You can use it to shield your food from the sun and sand. Instead of packing food that will be left open and exposed for a long period, try to pack food that is easy and quick to eat such as sandwiches, so they won't be extra crunchy with sand. 
BEST TIME TO PICNIC
This one is completely up to you but we all know that it gets crazy hot on this sunny island from noon till 4pm. That means it's best to hit the outdoors in the morning or evening.
Where you choose your picnic spots also highly depends on the time you are going. If you are going on a day where it's going to be sunny, pick a shady area with trees. If you're going at night then pick a spot where you'll be able to stargaze without anything blocking your view.
It may seem like there's a lot of things to take note of, but you want to make the best out of your experience and a little preparation won't hurt. Enjoy!