Pink defends posting photo of her kids running at Berlin's Holocaust memorial
The singer shut down the negativity by saying that she and her kids are Jewish and that the architect believed in "children being children."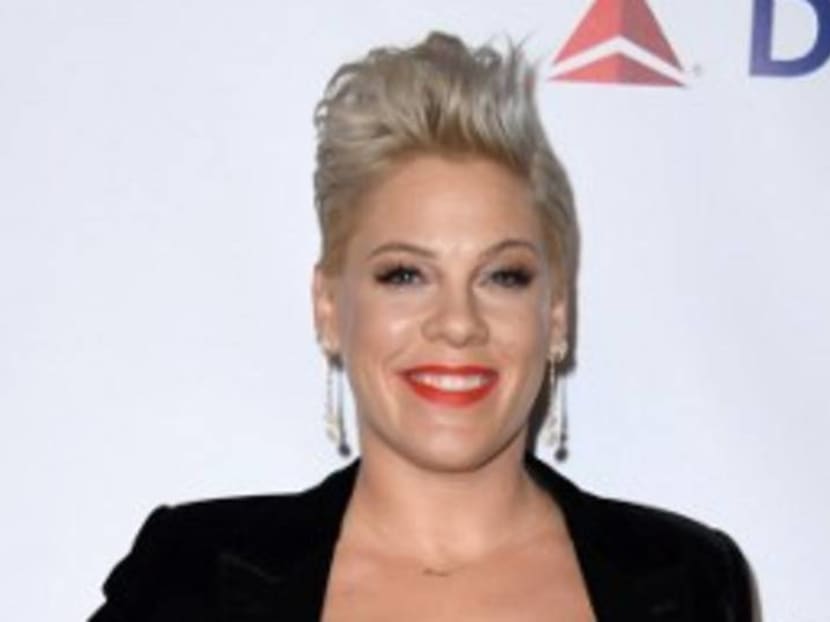 Pink has always been a protective mama when it comes to online commenters giving their two cents' worth on her parenting skills. She's done it again by defending her two children who were seen running at the Holocaust memorial in Berlin.
The singer had posted a photo of her daughter, eight-year-old Willow Sage, and son, two-year-old Jameson Moon, at the memorial and responded to the negativity with: "For all of the comments; these two children are in actuality Jewish, as am I."
The 39-year-old singer added that the person who designed the memorial had "believed in children being children."
"To me, this is a celebration of life after death. Please keep your hatred and judgment to yourselves," she said.
One social media user posted a critical message, saying it was not right to post "happy photos" at the memorial, while another said Pink should teach her children to "respect the place." Others pointed out that the memorial is not the same as others as it's not built on a burial site.
The memorial's architect himself had shared the same sentiment. In a 2017 BBC interview, Peter Eisenman said: "People have been jumping around on those pillars forever. They've been sunbathing, they've been having lunch there and I think that's fine. A memorial is an everyday occurrence, it is not sacred ground."
Pink has always been vocal against those she called the "parenting police". Just last week, she had to defend herself for bringing her kids to a zoo when commenters said that animals shouldn't be kept in captivity.
The singer fired back: "I believe in capturing a child's interest and love for an animal before teaching them about things like captivity... Here's the thing though... I don't remember asking you for your opinion or for your help in raising my child."
Pink, who is married to off-road truck racer Carey Hart, is in Berlin as part of her Beautiful Trauma world tour.