Want a bite of plant-based chicken? Singapore 1st country in the world to launch TiNDLE
It will be available across 11 restaurants in Singapore from Mar 18, including burger establishment Three Buns, food truck The Goodburger and The Prive Group.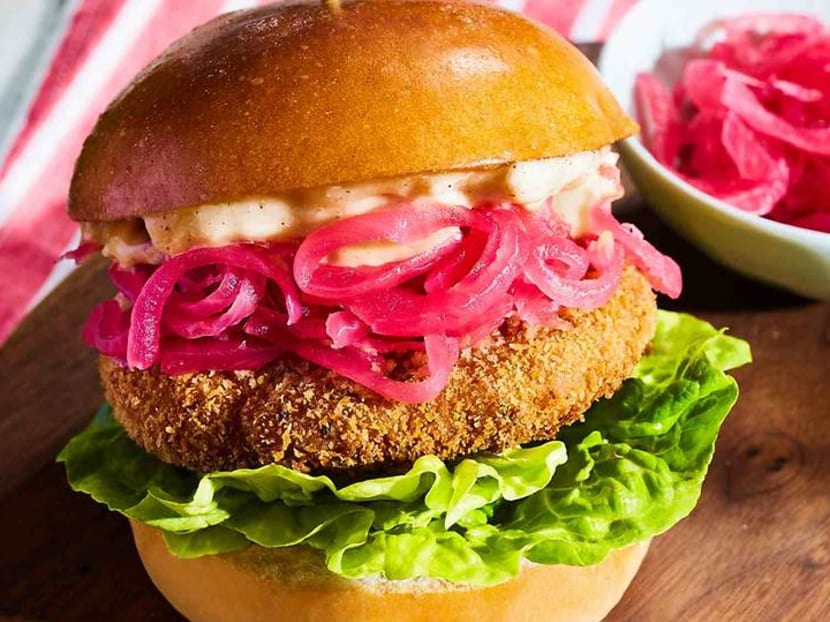 It may sound like a certain online dating app, which begs the question: Is Singapore ready to swipe right on another new plant-based protein?
TiNDLE Thy – an alternative to chicken thighs – comprises only nine ingredients. It's also non-GMO and all made of plants.
CNA Lifestyle took a bite out of local start-up Next Gen Foods' new protein product, which will be available in 11 restaurants from Mar 18, including Three Buns, The Goodburger and The Prive Group.
The core ingredients are water, soy, sunflower oil and coconut fat. According to its makers, it's also "antibiotic- and hormone-free" and has been certified by Singapore's Health Promotion Board as a Healthier Choice option, with less saturated fat and sodium than other plant-based alternatives in the market.
​​​​​​​TiNDLE is the first product of Next Gen Foods –  a plant-based food tech company headquartered in Singapore. The company recently made the news when it raised US$10 million (S$13.4 million) in seed funding from a bevy of investors including Temasek International and EDB New Ventures (an investment arm of the Singapore Economic Development Board).
The key to TiNDLE's chicken-like flavour is all in its proprietary blend of plant-based ingredients. According to Bloomberg.com, Next Gen Foods uses suppliers in the Netherlands to produce these soy-based chicken pieces using "lipi", the trademarked mix of plant-based ingredients which emulates the smell, aroma and browning when cooked.  The company says it enhances the chicken-like taste and contributes towards the overall realism.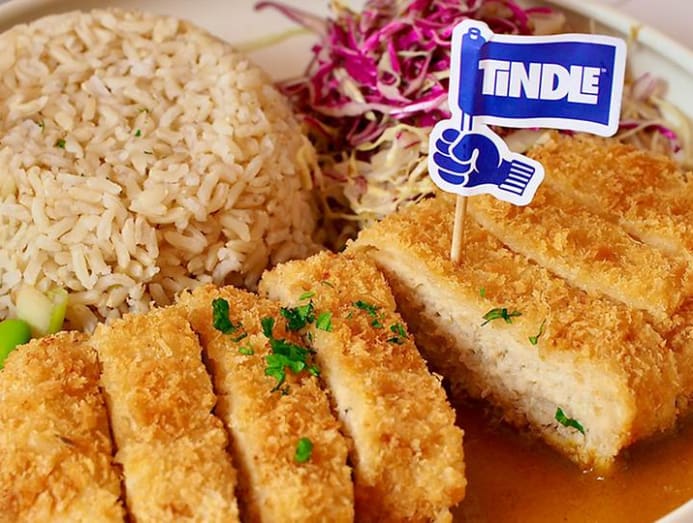 TiNDLE also bills itself as the only plant-based chicken on the market that has been developed with chefs, for chefs.
"We started with chefs because they are arguably the toughest critics. And for good reason!" said Jean Madden, Chief Marketing Officer of Next Gen Foods. "We're confident that TiNDLE is the only plant-based chicken that is versatile enough to be used across a multitude of cuisines and dishes. If chefs are happy with TiNDLE, then we're very sure customers will be too."

The product will be launched on Mar 18, exclusively across 11 Singapore restaurants, including burger chain Three Buns.

"TiNDLE is versatile, delicious and extremely easy to work with," said Adam Penney, Group Executive Chef of Three Buns which will feature four TiNDLE dishes on their menus. "It has allowed me to expand my creativity and develop items that I know my customers will truly love. It has raised the bar in plant-based foods and I can't wait to keep dreaming up new TiNDLE dishes!"
Other restaurants featuring TiNDLE include newly opened ADDA where Chef Manjunath Mural puts a twist on his classic dish with a Butter TiNDLE Pot Pie; il Lido Group's Chef Beppe de Vito's TiNDLE Chicken Manakish at Levant; Prive's TiNDLE Katsu Curry; The Market Grill's TiNDLE Chicken Strudel with chestnuts, mushrooms and carrot puree encased in puff pastry; and Empress' Sesame-Crusted Lemon TiNDLE.
It'll also be available at bars like 28 HongKong Street, American burger bar Love Handle Burgers and via Insta-famous food truck The Goodburger.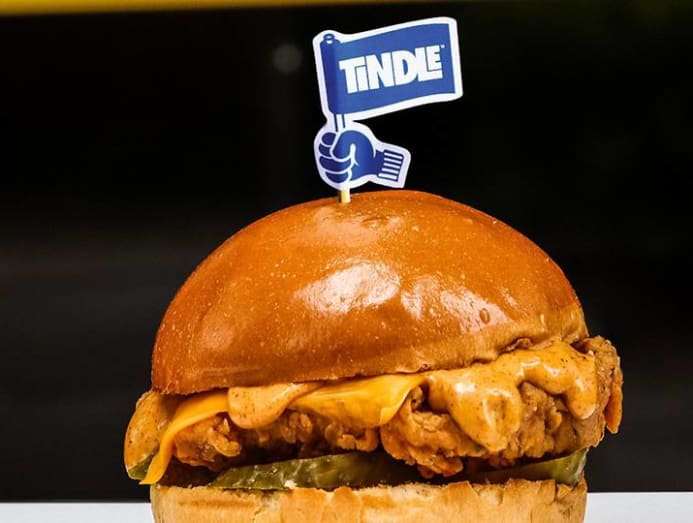 The Goodburger's What the Cluck! TiNDLE burger will be available at Raffles Place on Mar 18–19 and Mar 22–23 from 11am until 3pm (or until sold out). The first 100 burgers on each day are free for those waiting in line and are followers of @TiNDLEfoods and @thegoodburgersg on Instagram.