Pokemon Sword and Shield announced for Nintendo Switch
Generation 8 of the Pokemon gaming franchise will take place in Galar, inspired by the UK.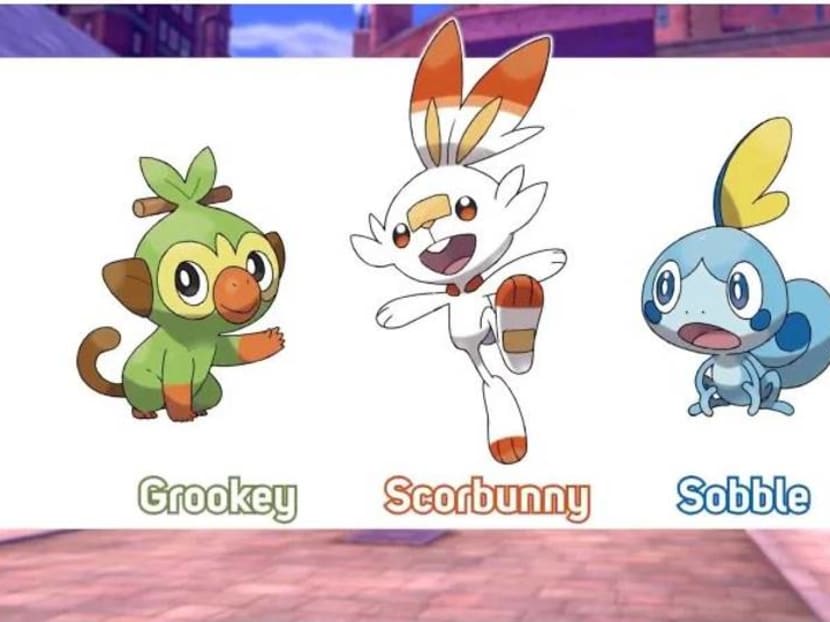 Pokemon have revealed Generation 8 of its gaming franchise, Pokemon Sword and Shield, coming to Nintendo Switch in the third quarter of this year.
A trailer for the upcoming game was released yesterday (Feb 27), on the 23rd anniversary of the launch of Pokemon Red and Green in Japan.
In addition to familiar favourites like Lucario, Minccino and Pikachu, the two-minute trailer introduced the three starter Pokémon of the Galar region: the fire-type Scorbunny, water-type Sobble and grass-type Grookey. The starters may receive secondary typings in further evolutions to be announced.
The new games feature a 3D art style compared to the Let's Go Pikachu and Eevee games already available for the Switch.  The region also appears heavily inspired by the UK.
"Galar is an expansive region with diverse environments — an idyllic countryside, contemporary cities, thick forest, and craggy, snow-covered mountains. The people and the Pokemon who live there work together closely to develop the industries in the region. Fans will have the opportunity to visit various gyms in the Galar region in their quest to become champion," wrote the Pokemon Company.
The previous generation, Pokemon Sun and Moon, was released in November 2016. The Alolan region introduced Alolan forms of existing Pokemon, Z-moves, and 88 new Pokemon, bringing the total number of Pokemon in the franchise to 809, not including the three Galar starters.
When it launches later this year, Pokemon Sword and Shield will join the upcoming Animal Crossing as 2019's major Switch releases.