Pure Polaroid: The granddaddy of Instagram gets an exhibit at the National Museum of Singapore
The new exhibition traces the history of the iconic instant camera from its early days to its social media influence today.
These days, it's almost an unspoken requirement for exhibitions to have something "Instagrammable" to draw in the crowds (Hi, Yayoi Kusama).
But the latest one at the National Museum of Singapore offers an old-school twist to this, by putting the spotlight on the granddaddy of all online square snaps, the Polaroid.
In An Instant: Polaroid At The Intersection Of Art And Technology, which opens to the public on Nov 10, traces the history of this now hipsterfied gadget – from its groundbreaking beginnings 70 years ago to its links to the social media-obsessed digital culture of today.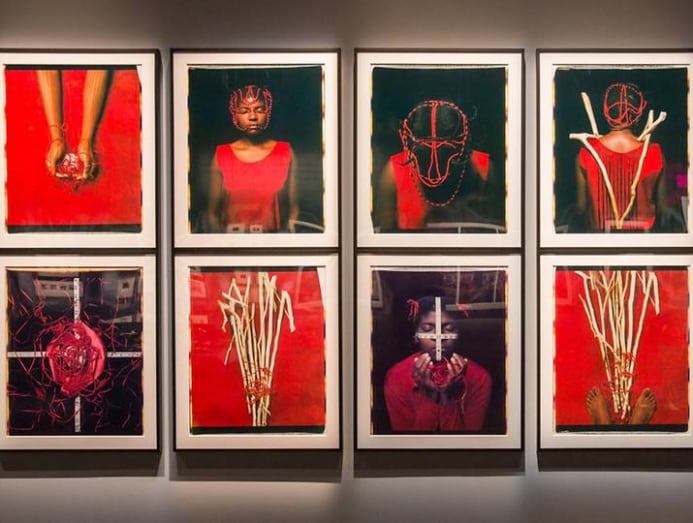 On display are around 220 artworks and artefacts, including various models such as the iconic SX-70 as well as artworks by famous Polaroid-using artists like Andy Warhol, Ansel Adams and David Hockney.
There's also a section on social media influencers such as Jianhao Tan, Preetipls, Jamie Chua, as well as an interactive "selfie station".
"The Polaroid embodied the 'instant'. When it came out, it was the first time in a hundred years of photography that photographs could be made almost immediately," said curator Priscilla Chua.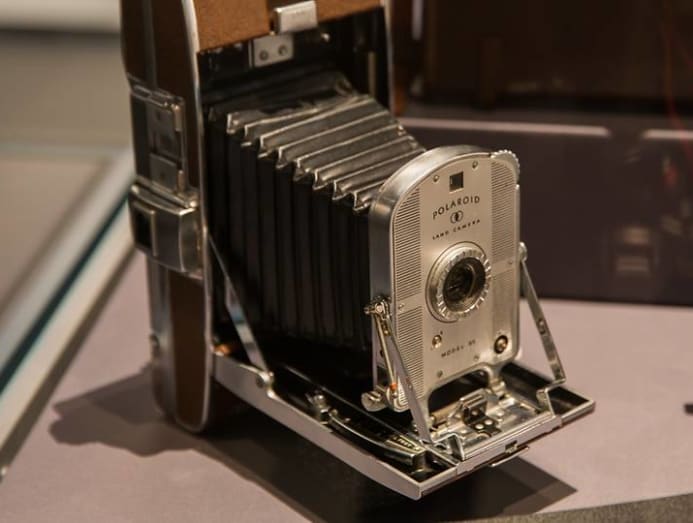 The Polaroid was the brainchild of American inventor Edwin Land, who, during a family holiday, had a lightbulb moment that led to what many of us take for granted now: Having an instant photo then and there.
The first model, the Polaroid Land Camera Model 95, debuted in 1948, with all 56 units snatched up within hours. At first it was in sepia, with black-and-white and coloured films made available in 1950 and 1963, respectively.
The camera, which could print the photos in an instant, eventually became a hit with the masses, especially in the 1970s and 1980s.
"When it first came out, it wasn't all that cheap. But Polaroid went on to create cameras that were more inexpensive and affordable, like the Swinger. It allowed people to take very casual, leisurely shots, to document daily life as we would now do with Instagram," said Chua.
It also became a favourite among artists and photographers, she added. They would use these for test shots or for documentary purposes, as well as for actual works of art. Warhol, for instance, always carried his Polaroid around, producing hundreds of photos of his celebrity friends.
The idea of instant photography arguably had an impact on future technologies – it was a very social media during its time, and Instagram's old logo was inspired by a Polaroid. It gave people the opportunity to share an image with someone instantly, said Chua.
Things have obviously changed – Polaroid has gone through a couple of bankruptcies, has its own app, and is now as cool as vinyl and manual typewriters. Instant cameras have also experienced a revival of sorts, with the likes of Fujifilm's Instax being popular among millennials (and the social media influencers in the exhibit).
"That moment you click the shutter and everyone anticipates the print to come out in a matter of seconds – that communal experience is replicated in today's social media," said Chua. "It's all about the culture of the now, the instant."
An Instant: Polaroid At The Intersection Of Art And Technology runs from Nov 10 to Mar 31. For more details, visit www.nationalmuseum.sg