Police seek arrest warrant on Seungri as more charges are levelled against him
The former Big Bang member is being accused of arranging sexual services and misappropriating funds.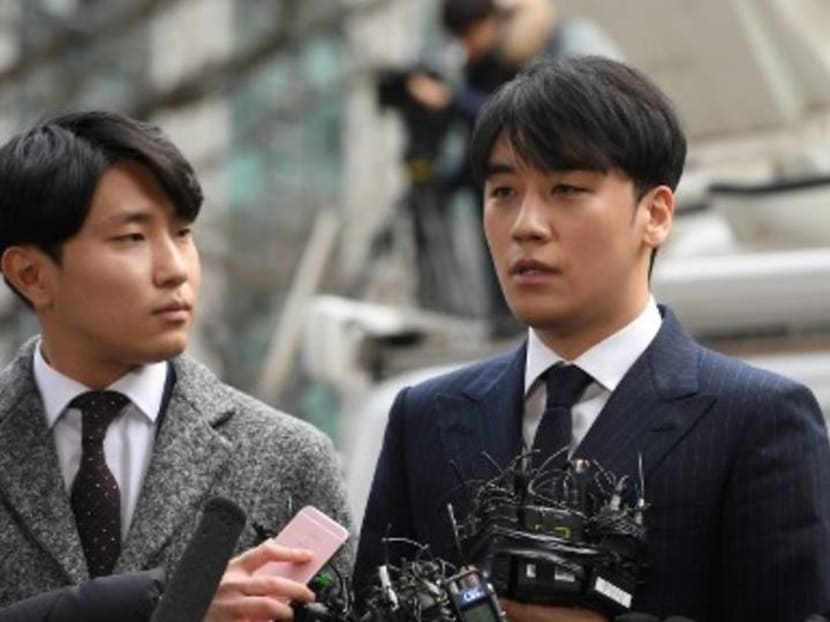 Former K-pop star Seungri may soon have a warrant out for his arrest over allegations that he hired prostitutes for potential investors in his business and for misappropriating funds from the Burning Sun nightclub.
The former Big Bang member is embroiled in several scandals at the moment, including illicit sex videos and drugs. His business partner and CEO of Yuri Holdings, Yoo In-suk, is also being sought after by the police.
According to the Seoul Metropolitan Police Agency (SMPA), the warrants for pre-trial detention are for violating the Act on the Punishment of Arrangement of Commercial Sex Acts, etc, and the Act on the Aggravated Punishment, etc, of Specific Economic Crimes.  
The police have found evidence that Yoo had paid for prostitutes in December 2015 when a group of seven Japanese businessmen visited Seoul, and the pair are also suspected of embezzling around 200 million won (S$230,000) from the Burning Sun club in Seoul.
An official at the SMPA said: "The two suspects appear to have jointly arranged sexual services and embezzlement, though details cannot be disclosed due to the ongoing investigation."
Seungri was last in Singapore in February for a solo concert.