Porsche's Asia-Pacific sales outpace global average as it celebrates its 70th anniversary
There are over 5,000 Porsche cars in Singapore alone – with more to come thanks to the electric Taycan.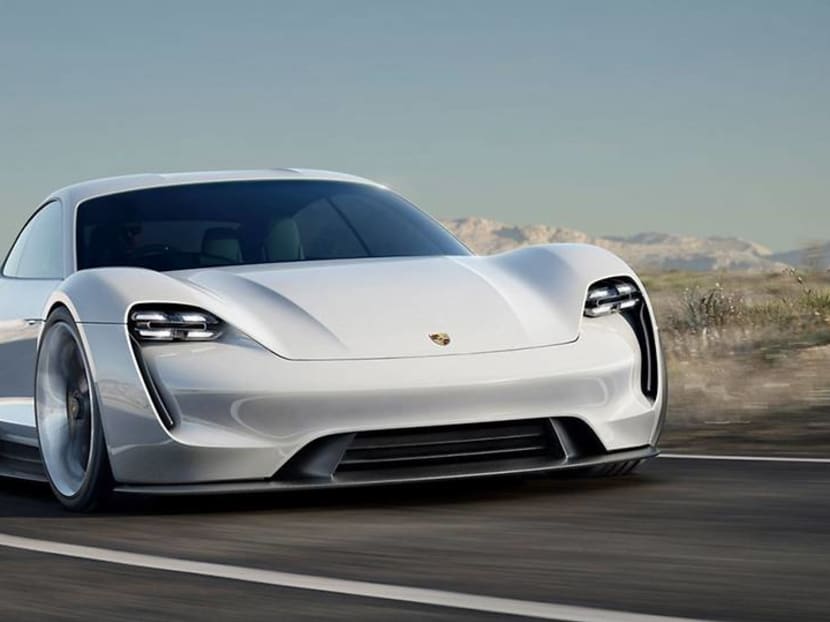 Seventy years isn't that long for an automotive brand to have been in business – especially when you consider that it's been slightly over 13 decades since the very first car with a combustion engine transformed transportation.
But 70 years is significant when you consider what the Porsche sports car brand has achieved in that time.
Since the first Porsche was awarded a permit for road use on June 8, 1948, the Stuttgart, Germany-based premium manufacturer has become one of the most valuable makes in the world, with iconic models and a reputation for speed and innovation.
Last year, it produced around just 246,000 units – a tiny number in contrast to giant carmakers who churn out 10 million annually. But Porsche is different.
For one, it has a flagship model which is 55 years old: The 911 is a classic, not only in age but styling. With a few strokes of the pen, its profile can be sketched out and instantly recognised.
And in an era where modern cars have their engines mounted over the front axle for optimum efficiency, the 911 remains true to its heritage by being resolutely rear-engined.
TURNING 70 IN STYLE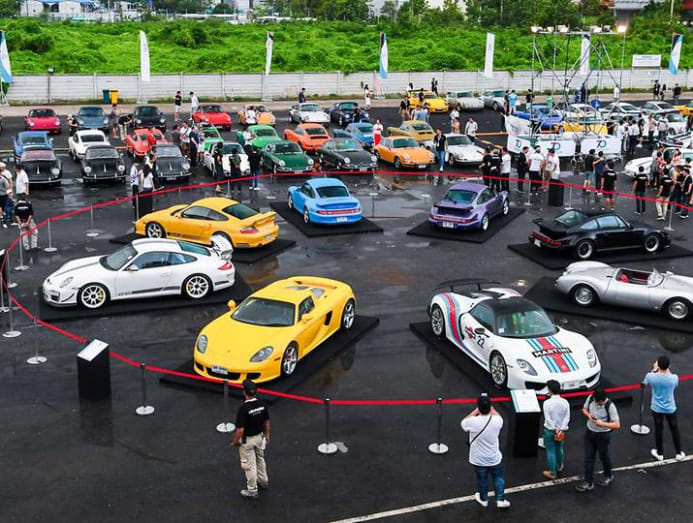 Porsche celebrates its 70th anniversary with a series of events around the world this year, including festivities in Bangkok, when Porsche enthusiasts from Asia gathered at the Show DC Oasis Arena in July.
The Bangkok bash was called Sportscar Together Day and for Porsche fans, one of the highlights was the over 250 cars driven by their owners to the event. The majority were Thai-owned, but a fifth were driven up from Singapore and Malaysia.
According to Singapore's Land Transport Authority, 677 Porsche cars were registered in 2017, up 10 per cent from the preceding year's 563 units. Compare that to a decade ago, when only 337 were registered in 2007.
As for the Porsche car population, that has also shot up. There were a total of 5,339 Porsches on the road in 2017, or a more than four-fold increase from 1,242 units 10 years before.
In fact, sales are strong globally. "We sold over 130,000 cars (in the first six months on 2018) compared to the first half last year,'' said Porsche Asia Pacific Managing Director Arthur Willmann, who heads the regional office headquartered in Singapore. Porsche Asia Pacific currently takes care of 12 countries, with another to be added next year. He continued: "We have a very good product portfolio at the moment, the best we've ever had."
Global sales are up three per cent, with big regions like Germany, China and the United States firing on all cylinders.
Acceleration in Asia Pacific was even better – the region grew 5.6 per cent in the same period. "We are looking after medium-sized markets like Singapore, Indonesia, Thailand and Malaysia," said Willmann. "We also have smaller ones like French Polynesia and New Caledonia. As a whole, we are here to being up the Porsche brand in these emerging markets."
MEET THE TAYCAN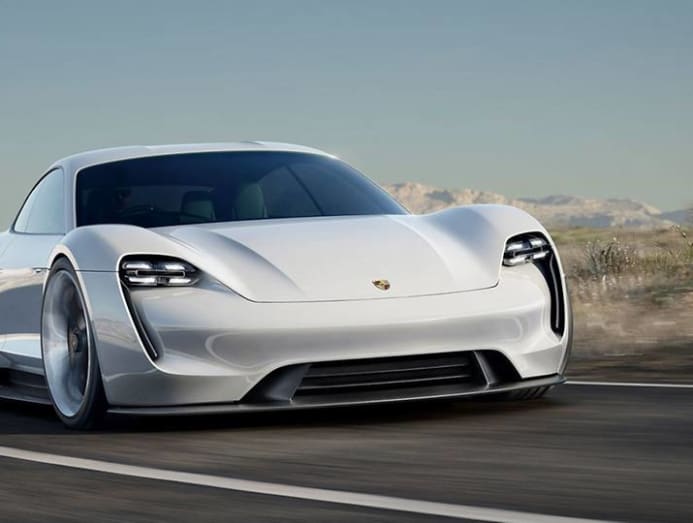 So now that 70 years have passed, what do the next 70 hold for Porsche?
"Seventy years is a milestone, it's something to look back on,'' said Willmann. "We celebrate the present but we also look to the future and we have a major milestone coming.''
As it happens, Porsche even has a name for this milestone: Taycan. 
"We have just announced the name of our fully electric car, the Taycan. Looking back at what we've learnt so far, we are optimistic that we can also shape the future."
Translated as "a lively young horse" – a nod to the imagery on the Porsche crest which features a leaping steed – the Taycan is the carmaker's first purely electric car with two permanently excited synchronous motors that have a system output of over 600 HP.
Zero to 100 KMH takes less than 3.5 seconds, with 200 KMH under 12 seconds.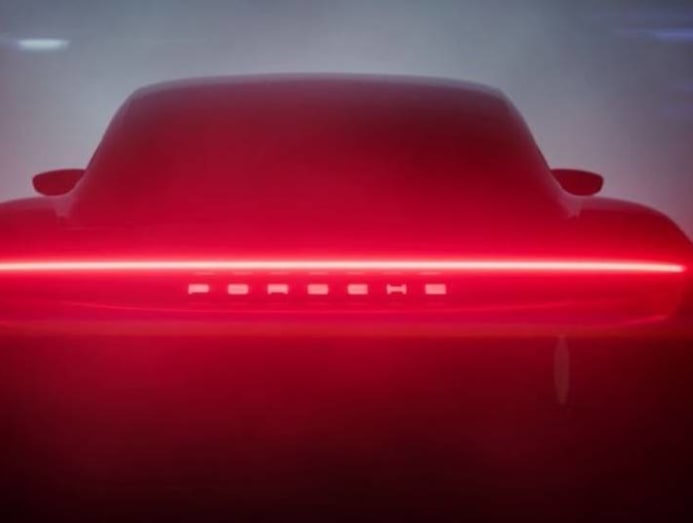 "The Taycan is a special car with a lot of USPs, like the 800-volt charging system that is not available in the market yet and which means the Taycan will not only drive fast but it will also charge fast. In 15 minutes, you can it charge up for 400km. So it's a very unique car."
Yet, this is not Porsche's first electric vehicle. That was the Lohner-Porsche from the beginning of the last century. But it is certain that the Taycan will be a game changer.

The demand for a sports car that will be eco-friendly and emission-free will come from both existing customers and new prospects. The latter are the conquest sales that are critical for future growth.
"There will be customers out there who might come to the brand because of the Taycan and, as with every product that we introduce, if you look at the Cayenne and the Panamera, these were entering new segments and they were appealing to current customers – but they were also attracting new customers, which then hopefully also made them interested in buying the 911 and other Porsche models."