Prince Harry to appear in episode of Carpool Karaoke – will we hear him sing?
The British royal was recently spotted with host James Corden filming a COVID-19-appropriate segment in an open-top double decker bus.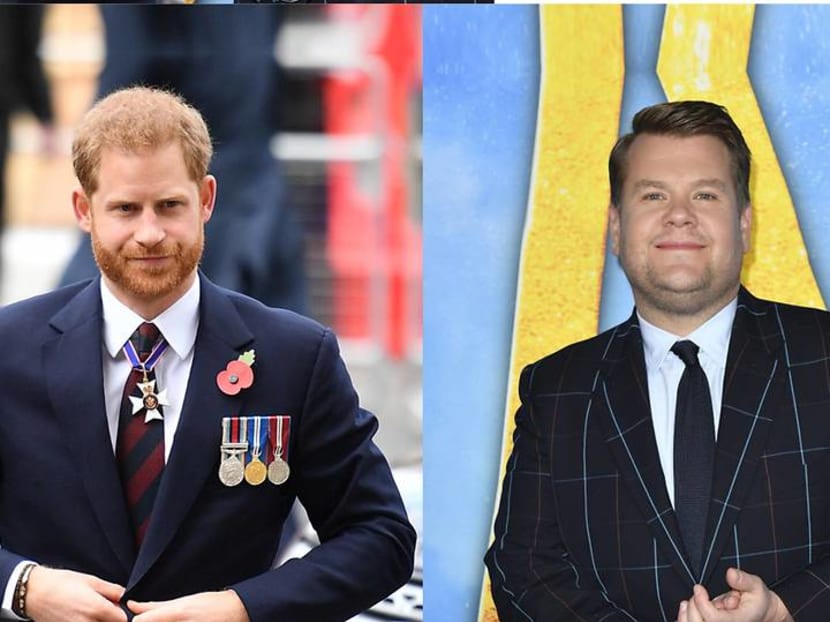 Will we be able to hear Prince Harry belt out a few tunes in the future? That's a possibility as the British royal was spotted filming a Carpool Karaoke segment with host James Corden recently in Los Angeles.
Corden's popular segment, a part of his late night talk show, sees famous guests sitting in a car with him as they sing along to songs on the radio. However, this being pandemic times, the two were spotted filming in an open-top double-decker bus on Friday (Feb 5).
A source told People magazine that the pair, who are longtime friends, "had a great time".
"They taped a COVID(-19) appropriate segment of Carpool Karaoke on the double decker. They have been friends for years and had a great time. A lot of joking around and laughter." 
"They toured Hollywood and James showed Harry some special landmarks. They also chatted about Harry's life in the US and his focus now," added the source.
Harry's wife, Meghan Markle, was not present at the shoot. The couple now live in Montecito, California.
Previous Carpool Karaoke guests have included K-pop super group BTS and singer Justin Bieber.