Secret wedding and gender reveal for 2nd baby: More from Prince Harry, Meghan's interview
Prince Harry and his wife Meghan shared during their chat with Oprah Winfrey that they're having a girl. Their son, Archie, turns two in May.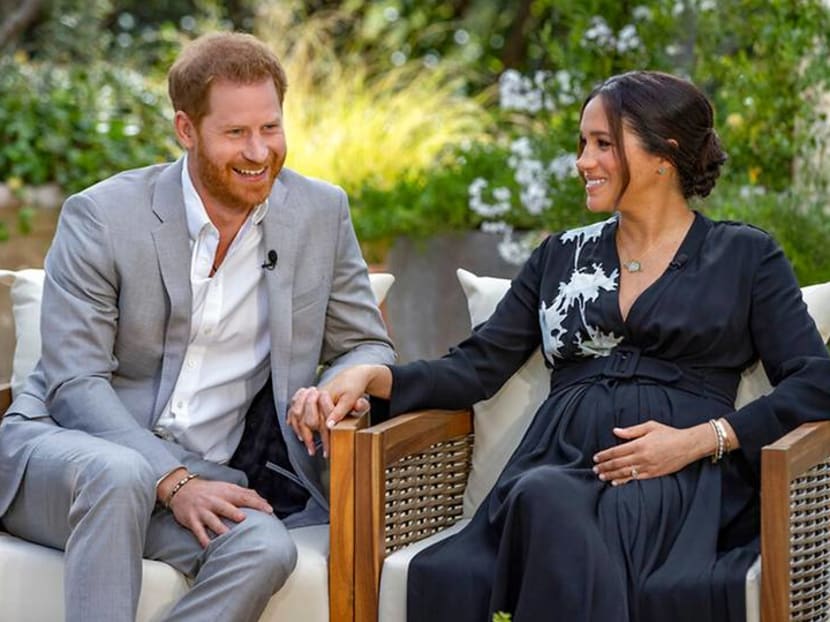 Prince Harry and his wife, former actress Meghan Markle, dropped many revelations in their television interview with Oprah Winfrey.
Among them is a gender reveal for their second child: The couple is having a girl.
The disclosure was a rare positive moment in a conversation that dwelt mostly on their struggles within the royal family. Their first child, son Archie, turns two in May.
Harry said "to have a boy and then a girl, what more can you ask for? But now we've got our family. We've got the four of us and our two dogs." 
The couple also shared that they had secretly tied the knot three days before their May 19, 2018 wedding ceremony that was telecast to the world.
Meghan said, "You know, three days before our wedding, we got married. No one knows that. We called the archbishop and we just said, 'Look – this thing, this spectacle is for the world.' But we want our union between us – so the vows that we have framed in our room are just the two of us in our backyard with the Archbishop of Canterbury".
"Just the three of us," she added.
During the explosive interview with Winfrey, Meghan also accused the British royal family of racism, lying and pushing her to the brink of suicide. 
Harry, wearing a grey suit as he sat next to his wife at a distance from Winfrey, joined the interview after Meghan talked to Winfrey alone.
(Source: CNA/AP)