Priyanka Chopra called a 'hypocrite' for 'encouraging nuclear war' with Pakistan
The actress, who was criticised for her tweet that supported India's armed forces during a tense time with their neighbouring country, defended her actions as "patriotic".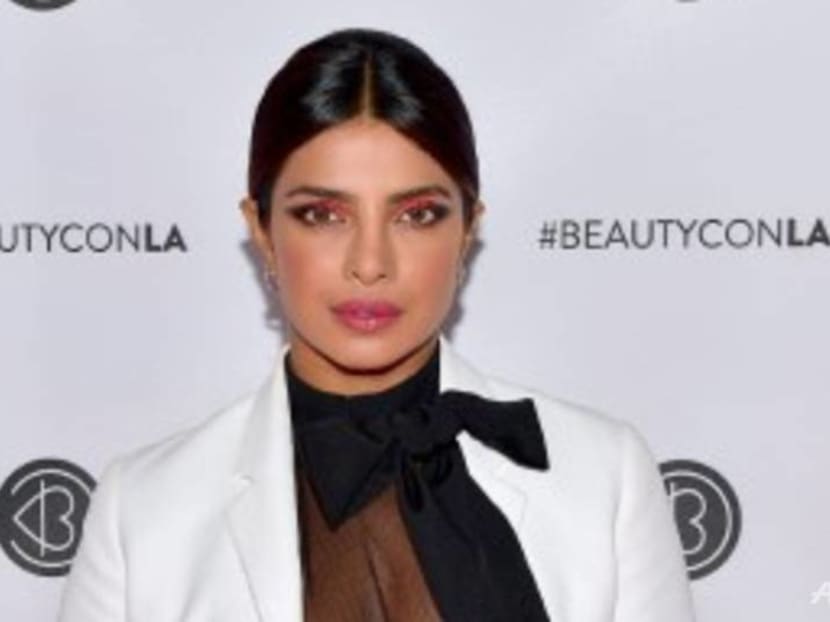 Actress Priyanka Chopra was verbally attacked during her appearance at the Beautycon festival in Los Angeles on Saturday (Aug 10). The 37-year-old was at an audience Q&A session when an attendee called her out for being a "hypocrite" and for "encouraging nuclear war against Pakistan."
The woman, who was later identified as Ayesha Malik, had the microphone removed from her hand by security staff but not before saying: "It was kind of hard hearing you talk about humanity because as your neighbour, a Pakistani, I know you're a bit of a hypocrite. You tweeted on February 26, Jai Hind #IndianArmedForces. You are a UNICEF ambassador for peace and you're encouraging nuclear war against Pakistan."
She was referring to Chopra's tweet in response to airstrikes by India on Pakistani territory at the time. The term "Jai Hind" loosely translates to "Victory for India."
Chopra did not take the criticism lying down and defended her actions. She said: "Whenever you're done venting ... got it, done? OK, cool. So, I have many, many friends from Pakistan and I am from India, and war is not something that I am really fond of but I am patriotic. So, I'm sorry if I hurt sentiments to people who do love me and have loved me, but I think that all of us have a sort of middle ground that we all have to walk, just like you probably do as well."
The Quantico actress continued: "The way you came at me right now? Girl, don't yell. We're all here for love. Don't yell. Don't embarrass yourself. But we all walk that middle ground, but thank you for your enthusiasm and your question and your voice."
Chopra's response, however, has triggered backlash for seemingly dismissing Malik's statement as merely "venting" and for using the "I have many friends from..." line.
One social media user, Sally-Anne Hurlkey, called it "incredibly rude" while Sara M Saleh said, "It's so belittling. I hardly call the serious human rights violations 'venting'."
However, Chopra also has supporters who have accused Malik of using the event to "further her own agenda of becoming a viral influencer."
The actress, who's married to singer Nick Jonas, hasn't publicly commented on the incident.