From Golden Mile to The Cathay: The Projector's long and 'organic' journey as Singapore's only indie cinema
What drives The Projector forward, and do the people behind it have a dream space they'd like to occupy next? Co-founder Karen Tan sat with CNA Lifestyle to tell us more (Hint: Think about old airports).
Eight years ago, three women – Karen Tan, her younger sister Sharon Tan, and Blaise Trigg-Smith – stood at Golden Mile Tower, wondering what was missing from the Brutalist building's array of mookata restaurants. Their conclusion? An independent cinema at the former Golden Theatre, which they set up with the help of crowdfunding.  
Fast forward to 2022: The Projector is now a well-loved name among film buffs, arts enthusiasts and everyone in between. With the tagline "not your average cinema", it consciously screens arthouse, indie and foreign films alongside Hollywood blockbusters. 
Outside of films, the independent cinema also houses the Intermission Bar and a variety of cultural programming, including poetry readings and music festivals. As the older Tan, 41, put it during a chat with CNA Lifestyle: "The Projector is many things at once."
She and Trigg-Smith are still involved with The Projector as its co-founders, alongside their creative development consultancy Pocket Projects. The younger Tan left The Projector and is now an educator; Prashant Somosundram, who has a background in marketing and F&B, took over her spot as the cinema's general manager in 2019.
While being many things at once, the cinema is in many places at once too. In April, it branched out of its flagship at Golden Mile Tower to Riverside Point with the pop-up space Projector X: Riverside.
And recently, it officially got the keys to the storied Cathay Building at Handy Road, which has closed, and they're now planning their pop-up Projector X: Picturehouse, which will have its soft launch on Aug 19, in conjunction with the Singapore Night Festival, and will officially open on Aug 27.
The cinema couldn't have come this far without the people who've been drawn to what it stands for, though. "We started it off as a cinema, but it's now also a community – we've got a bunch of passionate followers to whom we owe a lot in terms of how far we've come," said Tan.
"We've gotten a lot of support from them, which was especially important during the last two years. I think their participation helps shape why and how we do things. 
"This translates into our physical spaces and pop-ups as well; there's a lot of collaborations that happen with our neighbours in the area when we move into a space."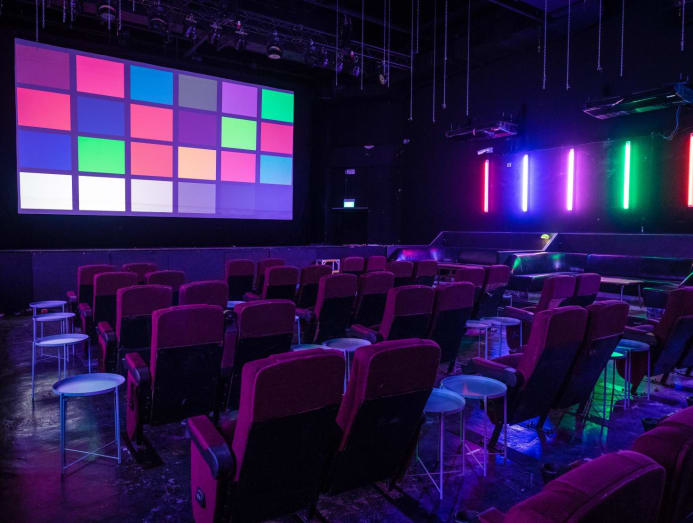 REBELS WITH A CAUSE 
Eight years have passed in a blur since The Projector started and Tan said the cinema's always been motivated by "the desire to do something different and always question the status quo". 
"It's also the feeling that a space like this is essential to any city. As in, a participatory space that's open, inclusive and organic, which allows people to contribute to and shape it in ways that they would like. That's what we constantly strive to do," she said.
So, did she consider The Projector as a "rebel cinema"? Tan quickly responded with a laugh: "I guess in the sense that we're not afraid of the messiness of experimentation and collaboration, which allows us to do a lot more. We're not anarchists!" 
The keen desire to push the envelope is part of what has allowed the cinema to collaborate with a range of people and organisations including foreign embassies, with whom they've joined hands for film festivals.
SO WHY THE CATHAY POP-UP?
More than where The Projector has been, we were curious about where it's heading. This begged the question: why take on The Cathay?
Tan explained that Cathay Organisation, which owns the space, had approached them about using it. "It really was a once-in-a-lifetime opportunity to give a go at the Cathay building, which has a storied and illustrious past in (Singapore's) cinematic history."
She added: "The fact that it was run by a homegrown cinema operator back in the day and now having another local cinema operator in the space, there's some romantic poetry to it."
Was The Projector taking the torch from the historic Cathay Cinema and Cathay Cineplexes? Tan quickly answered in the negative: "(There are) big shoes to fill at the Cathay, so we won't try to fill those... we would just occupy the space in the way we know." 
About the building's central location near Orchard Road, Tan noted: "We'll be next to museums and the schools, which allows us to reach new audiences and raise awareness of independent cinema and the subcultural programming we have. 
"We'll also get to reach out to students, which is in line with – without sounding trite, our wish to nurture young minds. We want to present them with an alternative to explore. I don't think you have to be super 'artsy' to enjoy what we have to offer. You just have to be curious."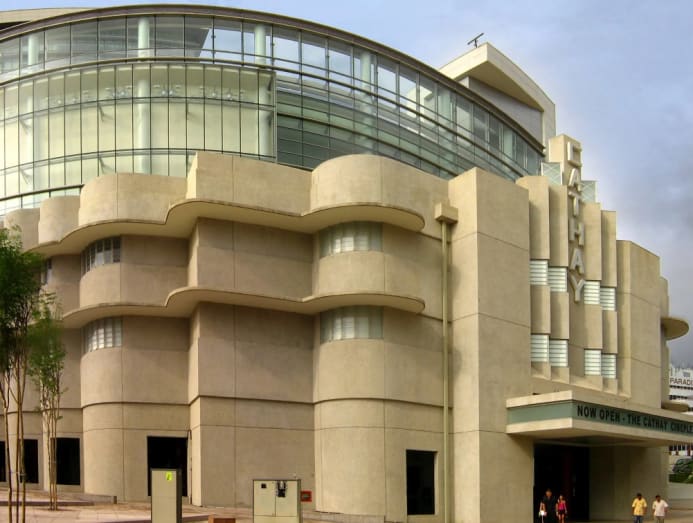 Moving on to the spaces that The Projector will be taking over: Their cinema halls at Golden Mile Tower can house about 550 audience members at any one time, while the Neon Room at Projector X: Riverside seats a cosy 48. 
With The Cathay pop-up, though, bigger will be better. Tan teased that the cinema will be taking over four of the halls there, including the 590-seater Cathay Grand. "They don't build them like this anymore and I think it'll also be an opportunity for us to see what we can do with an extra-large space.
"For some films, we can only do limited screenings, which were previously limited to the (Green Room at Golden Mile Tower's) capacity of 230. But if we could do a screening in a 590-seater, that would make the film accessible to more people." 
There's also The Cathay's premium hall with 24 lush seats, which The Projector is "excited to use as an experiment for ideas of what our version of a premium product would be like." 
Another four halls will be decommissioned with seats and cinema equipment removed. Tan said: "We're excited with the potential of those spaces because we see them as opportunities for collaboration. You could be any sort of live performer or art collective, we're excited for collaborators to come forward."
Of course, we also wanted to know what fans and casual film viewers alike can look forward to at the upcoming pop-up. There's the Italian Film Festival slated for Sep 8 to 25 and the Cartoons Underground Animation Festival from Oct 22, which will feature discussion sessions with local directors. 
Tan excitedly mentioned interactive cinema experiences as well, which were suspended because of COVID-19. These include "bad movie" bingo, Halloween screenings of The Rocky Horror Picture Show (which audiences can dress up for) and post-film discussion panels. 
Outside of films, culture vultures can expect spoken word, comedy and live music events along with art installations and artist takeovers; the space will also be part of the annual Singapore Art Week at the start of 2023.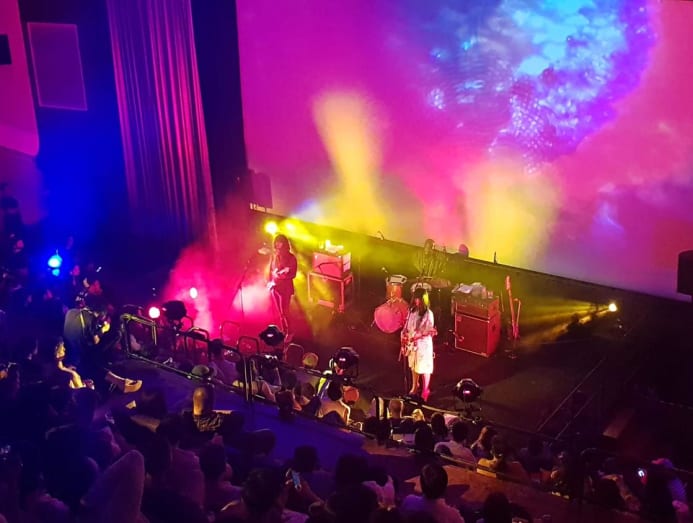 THE FORMULA IS... NO FORMULA 
Given its longevity and popularity, did The Projector have a certain "formula" behind their operations? Again, Tan laughed: "It'd be so much easier if we could say 'this is what we're doing, we do A, B, C and get D, and it's the same wherever we go,' but it's not!
"While we're not afraid to take big risks, it's always a calculated risk as well. So, we enter a space with a plan to foster spontaneity and organic interaction and string a deliberately loose framework around it. The idea is to enable people to build on what we have, thus allowing them to build a sense of ownership and connection with the space, and whatever happens in it." 
Pointing to two spaces at Projector X: Riverside which she says were deliberately left empty, Tan shared how they went through a series of changes in the pop-up's 14 months. One of the spaces is now home to a pop-up store for Straits Records. The other houses A Mirage, a pub theatre group. 
Going back to her point on The Projector's approaches to a space, she continued: "It's about keeping it loose and seeing what happens. For a business to do that, it requires a certain appetite for risk and trust that people will respond. 
"It's important in a city like Singapore that's very planned, to have a space that's deliberately unplanned. Frankly, I think it's important to have both types of spaces juxtaposed against each other."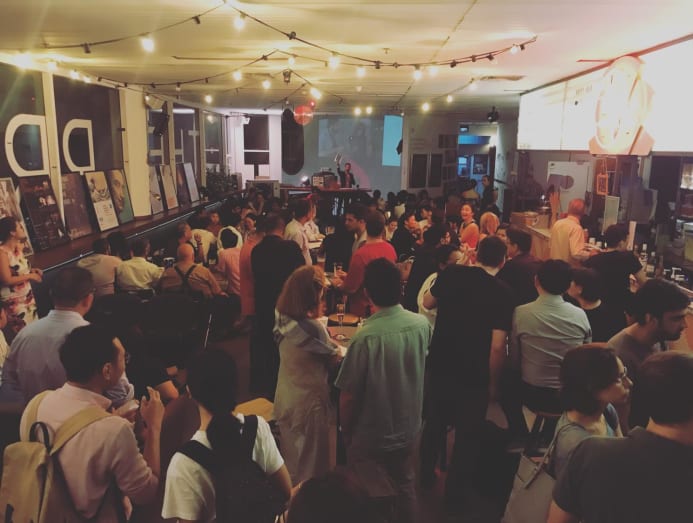 WHAT ABOUT THE COMPETITION? 
A spectre that hung over – or, well, casually drifted past – our conversation with Tan was one of the reasons The Cathay Cineplex closed.
When the news first broke, reports pointed out how the nearest cinema was Golden Village's Plaza Singapura outlet, a mere 800 metres away from the Handy Road building. This, coupled with Cathay Cineplexes' other cinema at Cineleisure in Orchard and the Shaw Theatres at Lido, were potential competitors for audience attention.
However, Tan didn't seem all that fazed. Here's why: "We hope to bring a different experience both in terms of the film and non-film content that we'll have, and the overall experience of going to a cinema. The look, feel and vibe will contribute to a different filmgoing night out.  
"We hope people will see us as something totally different altogether and won't feel like they must choose one over the other. Seeing that (The Projector and other cinema operators provide) two very different products, why not do both?"
IN SEARCH OF A "FOREVER HOME" 
Of course, all good things must eventually come to an end. Projector X: Riverside is slated to close in December, but Tan noted that not many people may have even been aware that it was a pop-up.
"The space was doing fairly decently even at the height of (last year's) COVID-19 restrictions, but it's really come into its own." 
There was no clear duration given for the pop-up at The Cathay, but Tan summarised: "We really have a short time there, so come check us out before we're gone!" 
While she reiterated her appreciation of the cinema's space at Golden Mile Tower, she was also wary of the precarity that it was in. And with good reason – Golden Mile Complex, which sits just next door, was sold en bloc in May this year.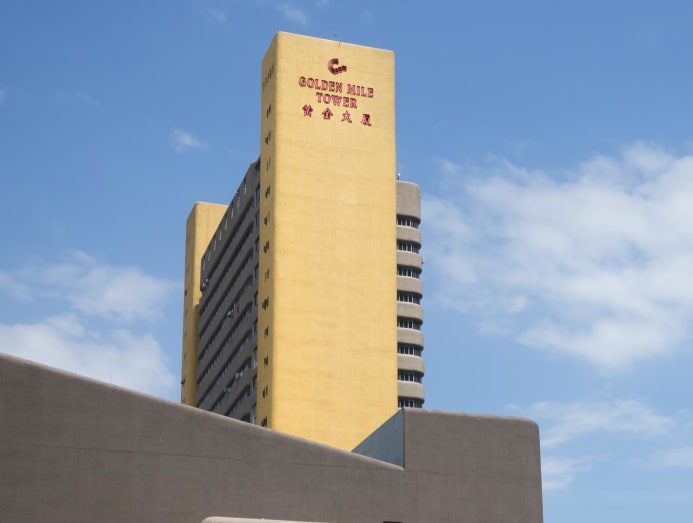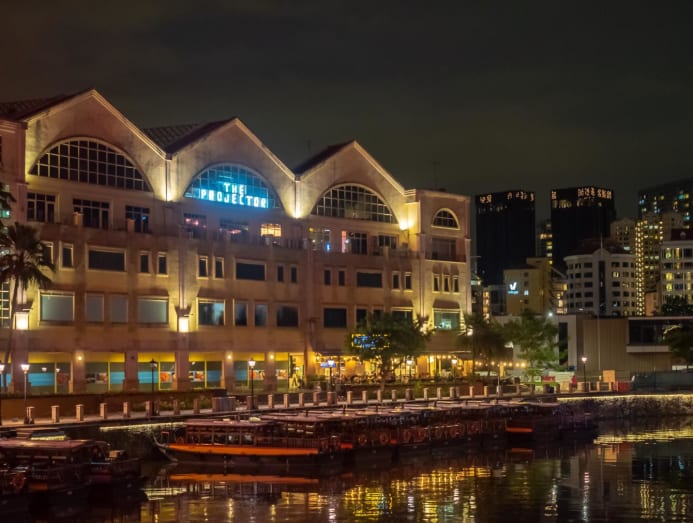 "We need to be able to find a 'forever home' if you will. That secure, long-term space to ensure The Projector's continuity going forward. That's been a priority for us in terms of looking for spaces." 
"To put it baldly, we must find a space that will allow us to house the flagship, in the event that Golden Mile Tower goes away." 
So, what could a "forever home" for the cinema look like? Acknowledging that while there's no "dream space" that could exist and that a pre-existing cinema would be ideal, Tan listed out her criteria for potential spaces.
"A space with three to four cinema halls would be ideal for the flagship, but we could make it work in any type of building. We're very attracted to old, characterful buildings like Old Kallang Airport and Pasir Panjang Power Station. We are also open to smaller spaces and pop-ups for Projector X." 
To the owners of these properties: Just saying, you read it here first.