Actor Qi Yuwu reveals why he won't act with his wife Joanne Peh
He's concerned that the fact that they're married and acting together will be fodder for gossip.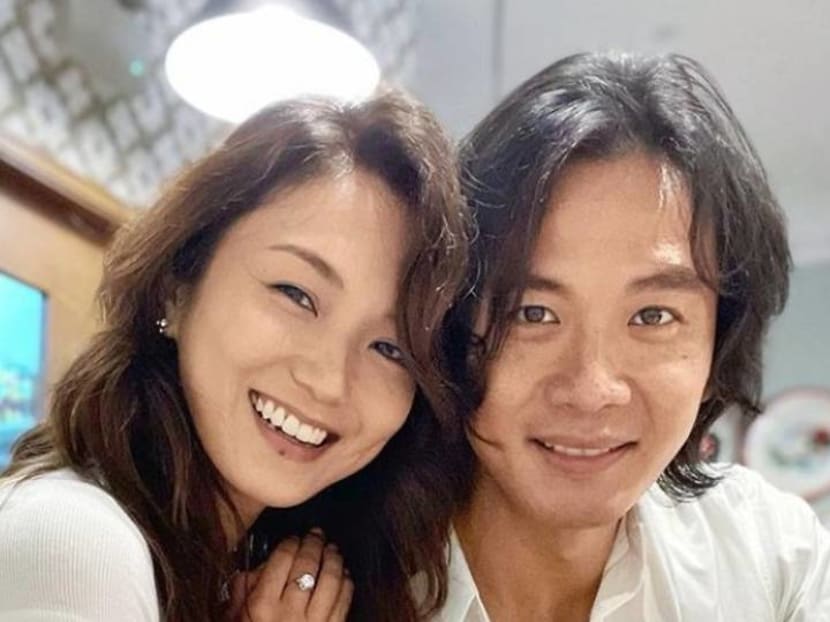 Actors Qi Yuwu and Joanne Peh may be married but it doesn't appear likely that they will act together onscreen – not if he has anything to do with it.
Joanne, who is 36, told U-Weekly magazine in a recent interview that Yuwu was resistant to the idea of them acting together after they got married.
Yuwu has his reasons, though, as he explained to Shin Min Daily News. The 44-year-old told the paper that he doesn't want them acting together to be used for gossip.
He said: "Although I am used to it after so many years, I still have concerns. I don't want couples who film together to become a selling point and used for gossip. It feels a bit weird".
He added that he also doesn't want the audience to think that he's just transferring his real life to the big screen, nor does he want to act with Joanne in irrelevant plots for the sake of working together.
However, he added, he's not as closed off to the idea as he was in the beginning.
"If we were to act together, both of us must feel that it is a great opportunity. The script and characters have to be very good."
The couple last starred together in the Mediacorp Channel 8 series CLIF 3 in 2014, which is also the year they got married. They have two children – a son and a daughter.