Latest additions to the Oscars: Queen and Adam Lambert to rock the show
The movie Bohemian Rhapsody will be battling for five awards at the show.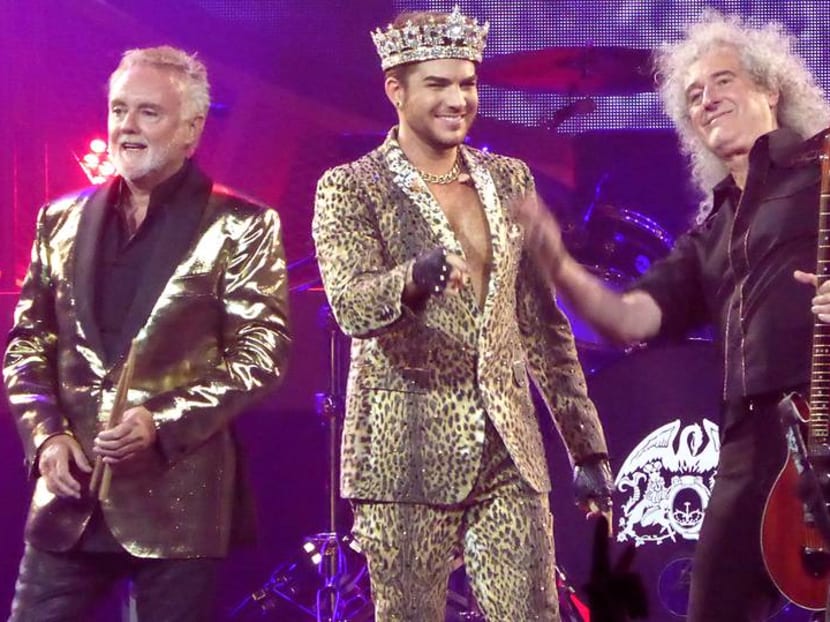 They will, they will, rock you at the Oscars on Feb 25 (Singapore time). By "they", the Academy Of Motion Picture Arts And Sciences is, of course, referring to Queen. The British band will be performing at the award show, along with Grammy-nominated Adam Lambert.

On Twitter, the Academy wrote, "Is this the real life? Is this just fantasy?", referencing the band's hit song Bohemian Rhapsody. "We welcome @QueenWillRock and @adamlambert to this year's #Oscars!"

It is an apt move considering the movie Bohemian Rhapsody, the biopic about Queen's late frontman Freddie Mercury, is up for five awards on Monday. In addition, the movie took home a couple of Golden Globes, including Best Picture, beating out A Star Is Born.

Two present-day and original members of Queen – guitarist Brian May and drummer Roger Taylor – and the band's manager, Jim Beach, are listed as producers on the biopic.

The band has been performing under the name Queen + Adam Lambert – including May and Taylor – with the American Idol alum since 2011. The group has even completed a world tour between 2014 and 2018.