Queer Eye cast filming in Japan, possible Marie Kondo crossover
This all new mini-season is set to premiere later this year following the release of Season 3 of the series.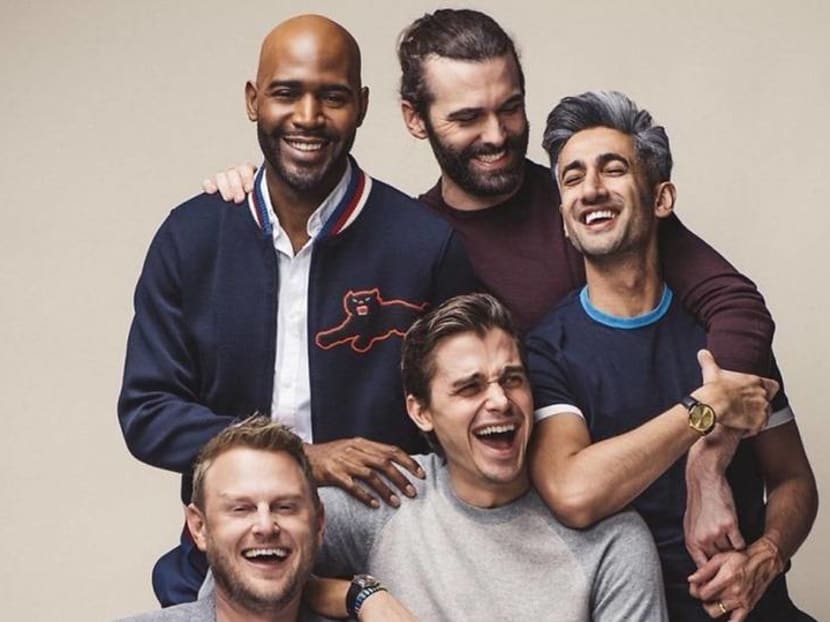 The Fab Five are set to release four special episodes of the Netflix makeover series Queer Eye, filmed in Japan. According to entertainment site Deadline, this all new mini-season is set to premiere later this year following the release of Season 3 of the series.
Queer Eye: We're In Japan! will feature food and wine specialist Antoni Porowski, interior designer Bobby Berk, grooming consultant Jonathan Van Ness, fashion designer Tan France and culture expert Karamo Brown working with local tastemakers in Tokyo and learning about Japanese cuisine, fashion, design, grooming and culture firsthand.
Filming is currently taking place and some members of the Fab Five have posted photos of themselves in Japan on their personal Instagram accounts.
According to American food publication Eater, there is a "strong possibility" that the mini-season will feature a cameo from newly-minted Netflix star and Tokyo resident Marie Kondo.
While no official premiere date has been announced by Netflix, Season 3 – which has completed filming – is expected to impact the streaming giant later this year.
At less than a year old, the Emmy Award-winning Netflix original series features the five men visiting a different makeover subject at his home each episode, offering advice on how to dress, eat and live better. The show is a reboot of the series Queer Eye for the Straight Guy, which ran on American cable television network Bravo from 2003 to 2007.
Most recently, the Fab Five were on last week's episode of celebrity music show Lip Sync Battle, performing a fully choreographed routine to Beyoncé's 2013 bonus track Grown Woman.
"In just a year since we launched season one, Queer Eye has become a global phenomenon once again and the Fab Five are truly the ambassadors of self-care and compassion that the world needs now more than ever," said David Collins, creator and executive producer of Queer Eye.
"Filming in Japan is a wonderful opportunity for us to work with four deserving heroes that will help showcase the incredible traditions and customs of their country."