Shutting down misconceptions: Queer Eye's Jonathan Van Ness reveals HIV-positive status
The television personality shares that and other aspects of his life in an interview and upcoming memoir.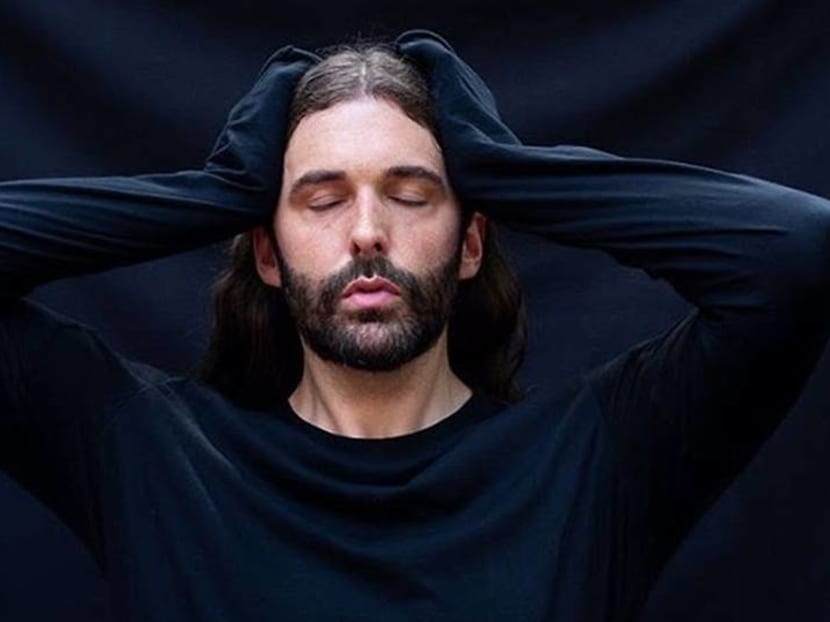 Queer Eye star Jonathan Van Ness, 32, revealed that he is HIV positive in a New York Times (NYT) article published on Sep 21. He had found out about his condition after going to the doctor's for fainting and flu-like symptoms at age 25.  

The gymnastics-loving podcast host has also written about his status in his memoir Over The Top, to be released on Sep 24: "That day was just as devastating as you would think it would be".

Although the affable hair stylist considers himself a proud "member of the beautiful HIV-positive community" and wants his transparency to shut down common misconceptions about HIV, he was skeptical initially.

"When Queer Eye came out, it was really difficult because I was like, 'Do I want to talk about my status?'," he told NYT. He said that the political climate swayed his decision and "I do feel the need to talk about this" in the end.

"I've had nightmares every night for the past three months because I'm scared to be this vulnerable with people," he told NYT, adding: "It's hard for me to be as open as I want to be when there are certain things I haven't shared publicly."

The television personality also told NYT about his addiction to cocaine during college and methamphetamine, and his completing two rehab cycles and relapsing just as many times.

Among the wide-ranging topics that he touched on, sexual abuse was another. Van Ness alleged that he had an encounter with an older boy when he was a child. "For a lot of people who are survivors of sexual assault at a young age, we have a lot of compounded trauma," he said.

Living out his Queer Eye persona in the public eye isn't always positive either. "If you're having a terrible moment or in the middle of a conversation about something serious, people don't care," he said. "They want their bubbly JVN and to get that major selfie."

But in typical JVN positivity, Van Ness ended the interview with: "I want people to realise you're never too broken to be fixed."